The Aeropress is a method and tool for brewing coffee invented by American inventor Alan Adler in 2005. Since then, it has become well-loved by coffee lovers who search for the smoothest, richest, cups of coffee. Many of these people claim that Aeropress coffees give them a stronger buzz than a regular cup of brewed coffee, but what does the science say?
Aeropress coffee does not have more caffeine. Aeropress coffee contains similar amounts of caffeine to cups of coffee brewed with other methods. Other factors, like the amount of beans and size of grind, can affect the caffeine content.
If we look at these other factors, we can see why some people may think that Aeropress coffees give them a bigger "buzz." Read on to find out the science behind coffee and its caffeine levels.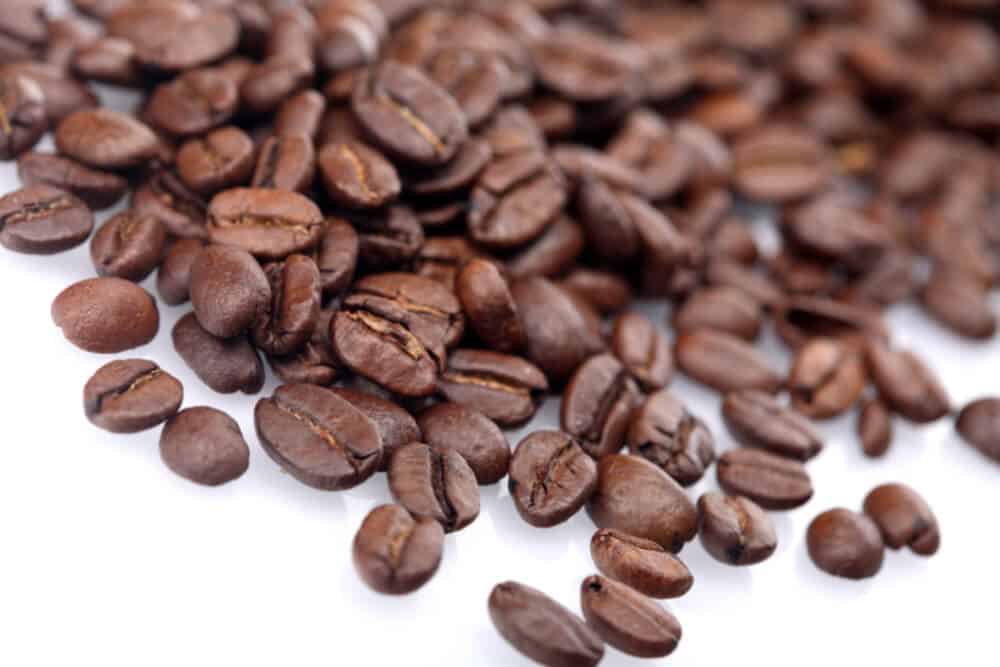 What Is an Aeropress?
The Aeropress arrived on the scene at a 2005 coffee industry trade show. It is a simple gadget, a plastic plunger filled with coffee grounds and about 8oz (236ml) of hot water, and when pressed, produces a cup of strong, smooth coffee.
The product didn't have huge success at first, but after a few years of struggling to make itself a staple in the coffee world, it finally took off in 2008.
With the rise of artisanal coffee in all corners of the globe, Aeropress became a staple in coffee shops and home-coffee stations. 
People claim that Aeropress coffee packs a stronger punch than regular drip coffee or any other type they've had before.
Why People May Think Aeropress Coffee Is Stronger
There are a few factors in the Aeropress production of coffee that may influence people to experience a stronger brew.
As an Amazon associate, I earn from qualifying purchases.
Aeropress Coffee Is Smoother
Using the Aeropress means that the coffee can be brewed at a lower temperature than a drip brewer. The higher the temperature of the water, the more bitter the coffee tastes. 
When brewing with a drip coffee maker, the water at the beginning of the brew is very hot as soon as it hits the grounds, this makes the coffee taste bitter.
The water at the end of the brew is cooler, making it too weak. This makes for an inconsistent brew.
When brewing with Aeropress, the grounds are fully submerged, and the grinds are in contact with the same temperature as the water.
This makes for an extremely consistent and smooth cup of coffee.
RELATED: How Much Caffeine is in Half-Caff?
More Grounds = More Caffeine
The amount of grinds you can use to make a cup of coffee with the Aeropress is variable. You can use fewer grinds for a weaker brew, and more grinds for a stronger brew. 
The more coffee you add, the more caffeine will be in your cup.
The Aeropress comes with its own scoop. This holds about 14g (3 tbs) of coffee in a heaping scoop. Adding three of these scoops to the Aeropress will produce maximum caffeine content.
This, however, doesn't mean that the Aeropress has more caffeine, it simply means that the more coffee = more caffeine.
Fully Submerged Grounds
Caffeine is highly soluble in water. This means that when water passes through the coffee grounds, caffeine is quickly released. 
When grounds are fully submerged in water, the coffee will release as much caffeine as possible. This is why a pour-over brew may have less caffeine than the Aeropress.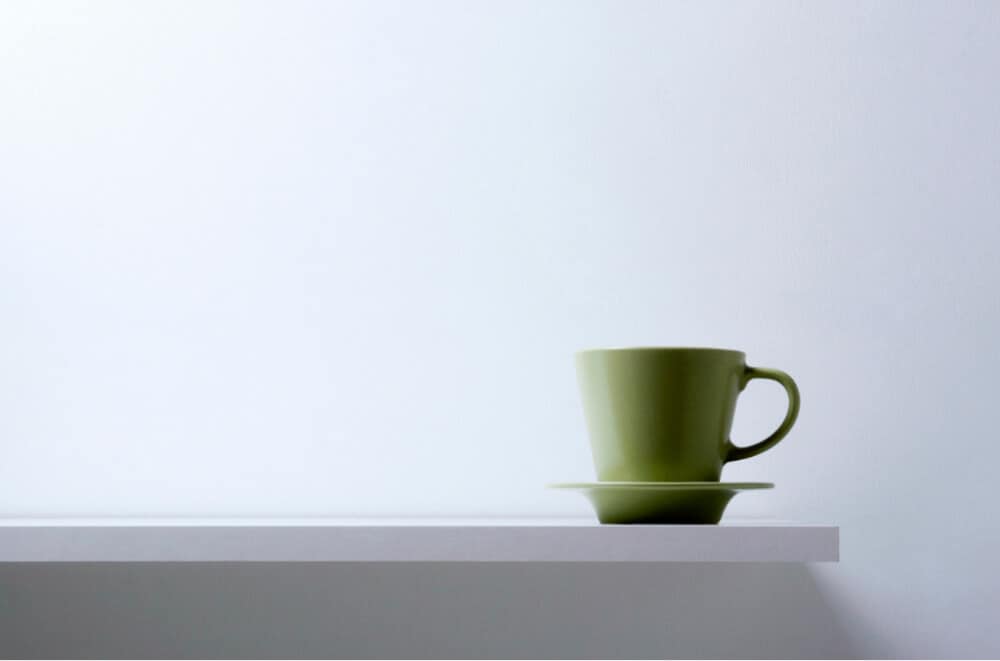 Pressurized Coffee
Caffeine and other contents of coffee are more efficiently extracted under pressure.
The Aeropress uses muscle power to add pressure to the coffee-making process, adding to the idea that it has more caffeine than, say, a french press. 
An espresso machine, however, has even more pressure and has higher caffeine content than the average cup of Aeropress coffee.
The Finer the Grind the Finer the Cup
Aeropress coffee can be brewed with a finer grind. This means there is more surface area contact between the grind and the water, making for a stronger coffee.
Other methods, like the french press or a drip coffee maker, use a coarser grind of coffee. 
The Effects of Different Brewing Methods on Caffeine
Different brew methods produce different levels of caffeine content. One study found that cold brew coffee has higher caffeine levels than hot-brewed coffee of the same variety.
For this article, we will concentrate on these hot brewing methods.
Drip Coffee or Pour Over
One of the most common methods of per-cup coffee brewing in home stations and artisanal coffee shops is the pour-over.
You'll recognize this as a cone-shaped cup with a filter that sits directly above the cup it will be served in.
Pour over coffees use a slightly coarser grind than the Aeropress, but the grinds are still fully submerged. Often this method incorporates a few stirs of the grinds while the hot water is in the cone to ensure all grinds are soaked.
This brewing coffee method produces about 173 mg of caffeine in a standard 250 ml (8 oz) cup.
French Press
The french press is a popular way of making coffee that produces a robust, deep, and slightly oily cup of coffee. 
This method uses a glass container with a metal filter that separates the grounds from the drinkable liquid.
Grounds are fully submerged for about four minutes, stirred once or twice before the plunger is depressed, and the grounds are forced to the bottom of the container.
Because of the metal filter used here, the grinds of the french press need to be coarser. The coffee tends to be more oily as well, as the beans and all of their byproducts stay in the coffee water.
The french press produces about 80 mg of caffeine in a standard 250 ml (8 oz) cup.
Espresso Machine
One of the tastiest ways to enjoy coffee is by drinking espresso processed through an espresso machine.
Commercial espresso machines like the La Marzocco Linea in high-end coffee shops can cost upwards of $15,000, while home versions like the Breville BES840XL cost around $500 on average.
Espresso machines pair a very fine grind of coffee with a highly pressurized process, making it a likely candidate for the highest caffeine content per ounce.
Of course, espresso is highly customizable; it can be made into lattes, americanos, mistos, and macchiatos. You can control your caffeine content by adding more shots of espresso, or less.
The average americano made with two shots of espresso contains 126 mg of caffeine in a standard 250 ml (8 oz) cup.
Aeropress
The Aeropress is often compared to the espresso machine in terms of flavor and caffeine content.
Technically, the Aeropress does not produce a traditional espresso, as it doesn't use as much pressure as an espresso machine.
However, the Aeropress does make a more concentrated cup of coffee, and most people use espresso beans in the Aeropress.
If you pack your Aeropress full of an espresso roast and use less water, you will produce something similar to that of an espresso machine. You can then use it to create lattes, americanos, or cappuccinos.
The average cup of Aeropress coffee contains 130 mg of caffeine in a standard 250 ml (8 oz) cup.
Summary
While the Aeropress doesn't add more caffeine, other factors may cause higher caffeine content in the Aeropress than other methods.
These include higher coffee quantity, full submersion of grounds, and using pressure to extract the coffee's components.
If you would prefer your Aeropress coffee to have more caffeine, the easiest way to do this is to submerge your grounds for longer, and to pack the Aeropress with more coffee.
Related Posts
---