The rich flavors and lingering smell of your morning coffee draw you right into the kitchen, ready to make your first cup. However, nothing is worse than reaching for your go-to creamer just to discover that you're out! But don't let this small dilemma ruin your morning routine or cup of joe – you have options!
If you find yourself in front of an empty creamer container, don't fret it. Read on to find a full list of options to get you through and have on-hand as a great coffee creamer substitute.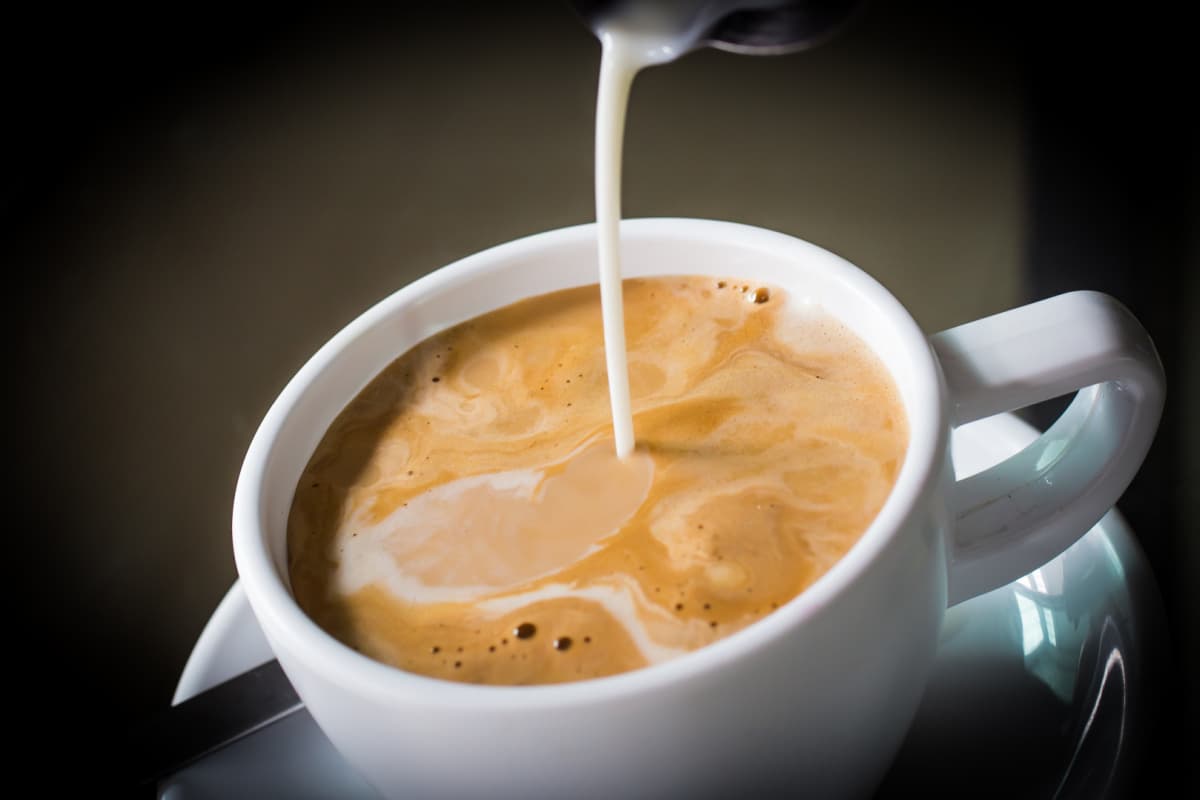 13 Alternatives to Creamer You Can Add to Your Coffee
If you prefer to not take your coffee black, some of the best coffee creamer substitutes might already be in your kitchen.
Whether you're on a ketogenic or paleo diet, need a lactose-free/ non-dairy creamer choice, or simply ran out of creamer, there are multiple options available to add flavor to your coffee while still maintaining the consistency and flavor you love.
We'll also share a couple of alternatives to the sweetener you find in that creamer.
The best choice depends on your preferences and dietary restrictions.
If you are watching your sugar intake and blood sugar levels, that is also something to take into consideration. The good news is there is a great option for everyone.
Milk or Cream
There are many types of milk and dairy products to choose from when picking an alternative to creamer for your coffee.
Whipping cream – heavy cream is a decadent dairy treat that makes for a delicious addition to coffee. Just stir in a few splashes of heavy whipping cream to whiten your coffee and add a creamy texture. This will likely not be a regular, go-to choice as there are many healthier alternatives to add to your morning cup of joe.
Whole milk – regular milk is less fatty than whipped cream, it still has sufficient fat content to increase the silkiness of your morning cup.
2% or skim milk - to lower the fat content, you can choose one of these, though the lower-fat options may leave you with a less-velvety, waterier cup.
Goat milk - is also rising in popularity among coffee drinkers. It has an earthy, almost sour yet sweet taste and is easier for the stomach to digest compared to cow's milk.
Heavy cream - a tasty, creamy, and high-fat option. This is a decadent option that will likely not be a regular go-to choice as there are many healthier alternatives to add to your morning cup of joe.
Condensed Milk, Sweetened or Not
We listed this separately from milk and cream because this canned treat is a very different animal. You don't even find it in the same section of the grocery store. 
Sure, it's still milk, but since the water has been removed from it, it's more of a thick, syrupy cream.
When you use the sweetened version, it tastes quite a bit like the creamer you may be used to. 
If you're not a fan of canned milk, you can find plenty of recipes out there for making your own condensed milk. All you need is milk, sugar, and heat!
RELATED: How long does iced coffee last in the fridge?
As an Amazon associate, I earn from qualifying purchases.
Butter
Remember, butter is made of milk and has the fat needed to keep a silky texture in your morning cup of coffee.
And drinking butter in your coffee has many health benefits other than just acting as a replacement for your missing creamer.
Otherwise known as butter coffee or keto coffee, adding butter to your coffee in place of creamer will leave you feeling fuller for longer while boosting your metabolism to help you burn fat.
Bulletproof Coffee
Another popular butter coffee is called Bulletproof Coffee, which was created by entrepreneur Dave Asprey.
Bulletproof coffee is made using the highest quality Arabic coffee beans to minimize mycotoxins and other chemicals typically found in regular-grade coffee beans.
Grass-fed butter is added, giving you vitamins K & E and omega-3 fatty acids.
Coconut oil is also used to add lots of medium-chain triglycerides to boost your energy while not leaving your body feeling like it wants to crash later from a caffeine high.
RELATED: How to Know if Coffee Creamer Has Gone Bad
Cacao Butter
If butter in your coffee doesn't quite fit your appetite, then try using a teaspoon of cacao butter in your coffee to give it a chocolatey, smooth taste.
Cacao butter is another keto-friendly option, too! It provides the same amounts of high antioxidants butter and coconut oil provide only while being a dairy-free option. 
Cacao butter in your coffee will help to minimize the jitters, you may feel from high amounts of caffeine, and like butter, keeps you feeling fuller longer.
Egg Yolk
A whisked egg yolk in coffee originated in Korea in the 1940s due to a shortage of milk.
People started replacing milk in their coffee with egg yolk, creating a frothy and decadent coffee that's popularity soon spread all over the world. Adding an egg yolk to your coffee also adds antioxidants, vitamins, and folic acid to your diet.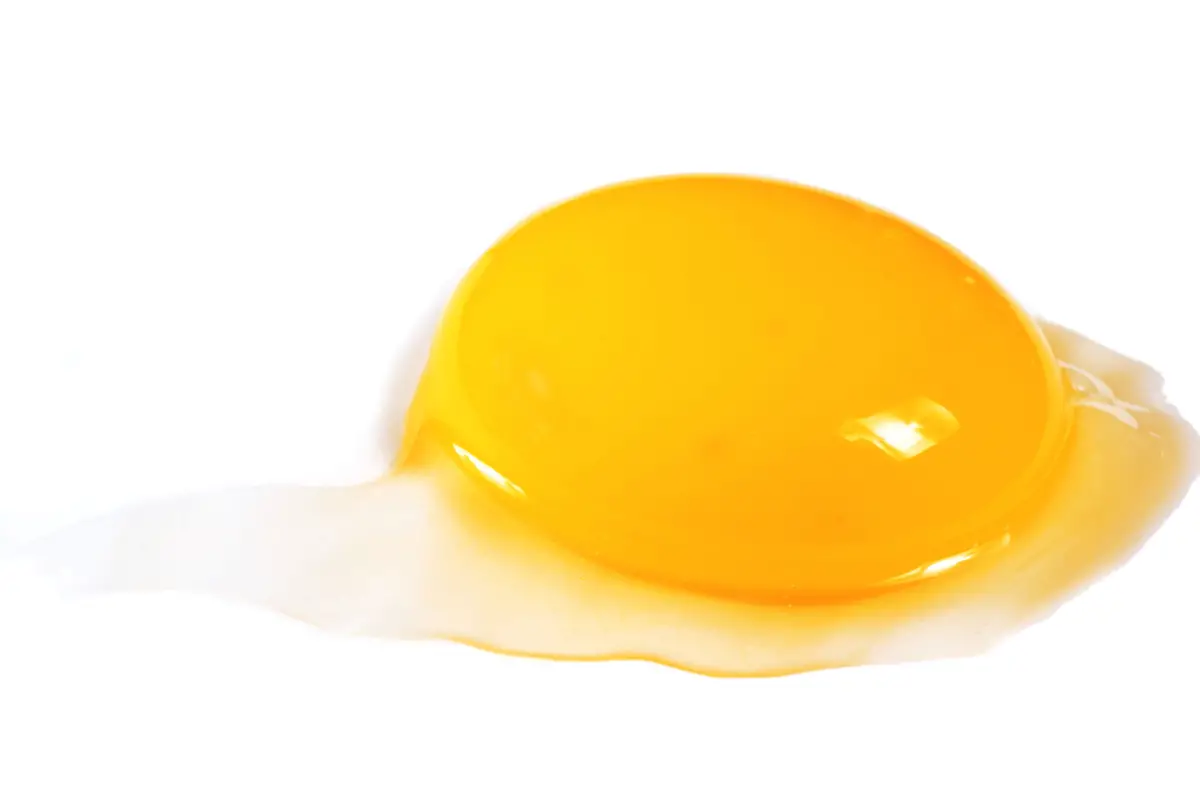 Try pouring your iced or hot coffee over a whisked egg to discover an aromatic frothy coffee that will give your body extra needed proteins.
If consuming raw eggs scares you, then a great choice is to purchase pasteurized eggs from the store. Serve in a smaller cup to keep your egg coffee warmer longer.
Apple Cider Vinegar
Apple cider vinegar may be a surprise to you as being a good alternative in your coffee to creamer but adding a hot spoonful to your cup with a touch of apple pie seasoning will give it an irresistible apple pie taste. 
Apple cider vinegar is packed with vitamins and minerals making it the perfect product substitute for creamer and daily use.
When used daily, it has been proven to assist in weight loss and also lower blood sugar and cholesterol levels.
Honey
Typically placed in hot tea, honey is amazing in coffee, as well.
Another natural sweetener, honey, eliminates the need for added sugar while also eliminating the bitter taste that can accompany black coffee. 
Honey gives your body a boost of antioxidants and vitamins while also giving your coffee a unique flavor.
However, remember that adding honey to your cup of coffee also adds calories.
4 More Non-Dairy Alternatives to Cream in Coffee
If a non-dairy milk is what you're looking for in a creamer alternative, then there are plenty of readily available options.
And most of them are low in fat, too. 
Almond Milk
Almond milk is a perfect lactose-free choice that will sweeten your coffee and give it a nutty taste. Some brands are made super creamy, especially for mixing with coffee.
Soy Milk
Soy milk is another great non-dairy alternative that will give your coffee a silky and lightly sweetened taste. 
Oat Milk
Oat milk is also lactose-free and has less fat than other leading non-dairy brands.
Coconut Milk
Coconut milk can be used in its decadent, canned form which has a nice thick cream at the top. Either scoop up some of that coconut cream loveliness or stir up the whole can and pour in the resulting liquid coconut milk. (This is the option here that isn't low-fat.)
2 Great Ways to Sweeten Coffee Without Sugar
We've already mentioned using cocoa butter and honey to add a natural sweetness to coffee while also eliminating the bitterness from a lack of cream. 
Try adding maple syrup to your coffee for another sweet taste that isn't overpowering. Maple syrup also has around half the calories and carbohydrates as a regular creamer. 
Vanilla extract works great in a pinch, for vanilla flavor without too much sweetness. 
Why Use an Alternative to Creamer
There are many reasons besides running out of creamer to stop drinking spoonfuls of it in your coffee daily. 
Even though creamer seems to be the norm of everyday coffee drinkers, it may surprise you to find out creamer actually contains no real cream and is made up of oils, sugar, and thickener. 
Although good tasting, creamer is highly fattening when not used in moderation.
A single serving of cream is equal to one tablespoon.
The oil used in creamer is high in trans-fat, which can lead to higher cholesterol and contribute to heart disease and stroke.
Looking for healthy coffee creamer alternatives is your best option.
Noteworthy Coffee Creamer Substitute
By exploring different options of creamer alternatives, you'll not only diversify your taste buds' experiences but you just might also enjoy numerous health benefits along the way.
So why not step outside your comfort zone and give one of these alternatives a try? Your morning coffee routine might just reach new heights of deliciousness!
If you ran out of coffee creamer and you are still scrambling to find a good creamer substitute, here is a list of more options to consider.
Keep in mind, not all of these are healthy alternatives so be certain to read the ingredients list! This is especially important if you have any health issues of concern.
Add artificial sweeteners such as Stevia.
Plant-based milk
Cocoa powder
Monk fruit
Cashew milk
​Coconut milk powder
Coconut sugar
Final Thoughts
So, whether you have run out of creamer or just want to try something new to improve your health and daily function, there are many ways to substitute creamer without sacrificing taste. 
When it comes to a creamy, silky cup of coffee, the fattier the liquid you add to it, the better the result. Though there are plenty of low-fat options that make for a delicious coffee.
Try out one of these options listed above to amp up your coffee experience and get your day started strong.
FAQs
What can I use as a substitute for coffee creamer?
When it comes to substituting coffee creamer, there are several options that can offer a creamy and flavorful alternative. One popular choice is using plant-based milk such as almond milk, soy milk, or oat milk. These options not only provide a creaminess similar to traditional creamers but also offer additional health benefits like being low in saturated fat and cholesterol-free. Regular milk is also an excellent choice.
What can I add to coffee to make it creamier?
One way to achieve a creamier cup of coffee is by adding a splash heavy cream. Not only does this make your drink smoother and more velvety, but it also helps balance out any bitterness that might be present in your brew. If you're looking to experiment beyond traditional dairy products, consider trying alternative options such as coconut milk or almond milk.
RELATED READING:
Pin this to your favorite Pinterest board for later!