A cup of coffee is more enjoyable when sipped, not wiped off the countertop. There has been a recent epidemic of leaking and exploding coffee pods. Whether you are using a Keurig instant coffee maker or an instant espresso machine, making a mess in your kitchen is never ideal, especially as you run out the door for work. 
You can stop a coffee pod from exploding by making a small hole in the pod with a needle before inserting it into your machine. If you have a Keurig, you can push the pod into the chamber initially, and the bottom needle will puncture the pod. Coffee pods explode and leak due to an increase in internal pressure. To lower the pressure, you should clean your coffee machine before further use. 
If you've experienced an exploding or leaking coffee pod, you've come to the right place. Keep reading for how to stop your coffee pods from exploding or leaking.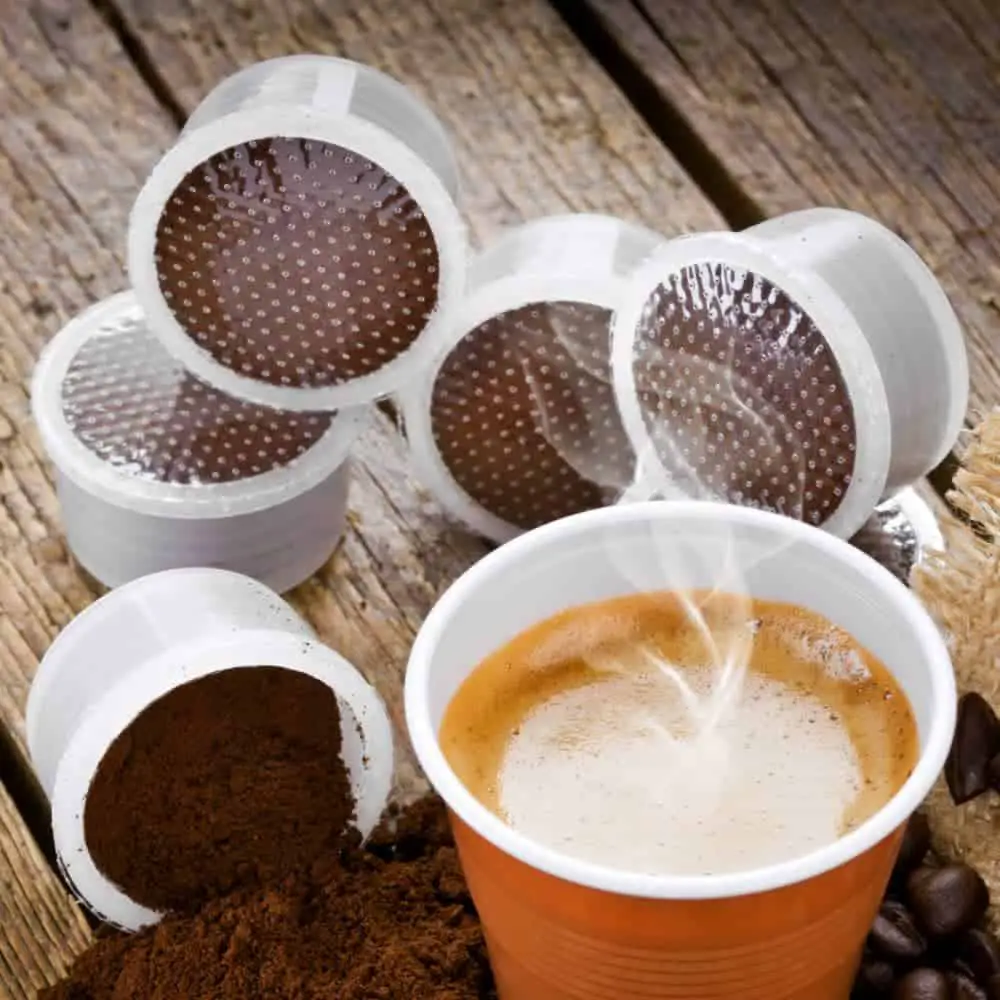 How to Stop Your Coffee Pods from Exploding 
Exploding coffee pods are more than just a mess. They are a waste of time and precious coffee! You don't need any more stress.
When you need your coffee, you need it now.  
To stop your coffee pod cups from exploding, there are three main things you need to check:
The coffee machine is clean and functioning properly
The Coffee pods match the machine 
Make sure the Coffee pods are not defective 
Make Sure Coffee Machine is Clean 
Old machines gifted from friends or machines that haven't been used in awhile may not be clean or in good working condition. If you have an older instant coffee maker, then your machine could be worn out and needs to be retired.
However, this isn't the primary cause of exploding coffee pods. The primary cause is a build-up in pressure. 
A Keurig, for example, has two needles that puncture the coffee pods. One from the top and one from the bottom.
If the bottom needle has become severely clogged, or the opening is narrowed, the pressure will build up in the pod - potentially causing an explosion. 
The Fix
Clean your bottom needle with a safety needle. You can do this by removing the coffee pod holder to have direct access to the needle. Be careful not to cut your finger; the needle is a bit sharp. 
If you still have exploding coffee pods after cleaning the needle, check for the issues mentioned below.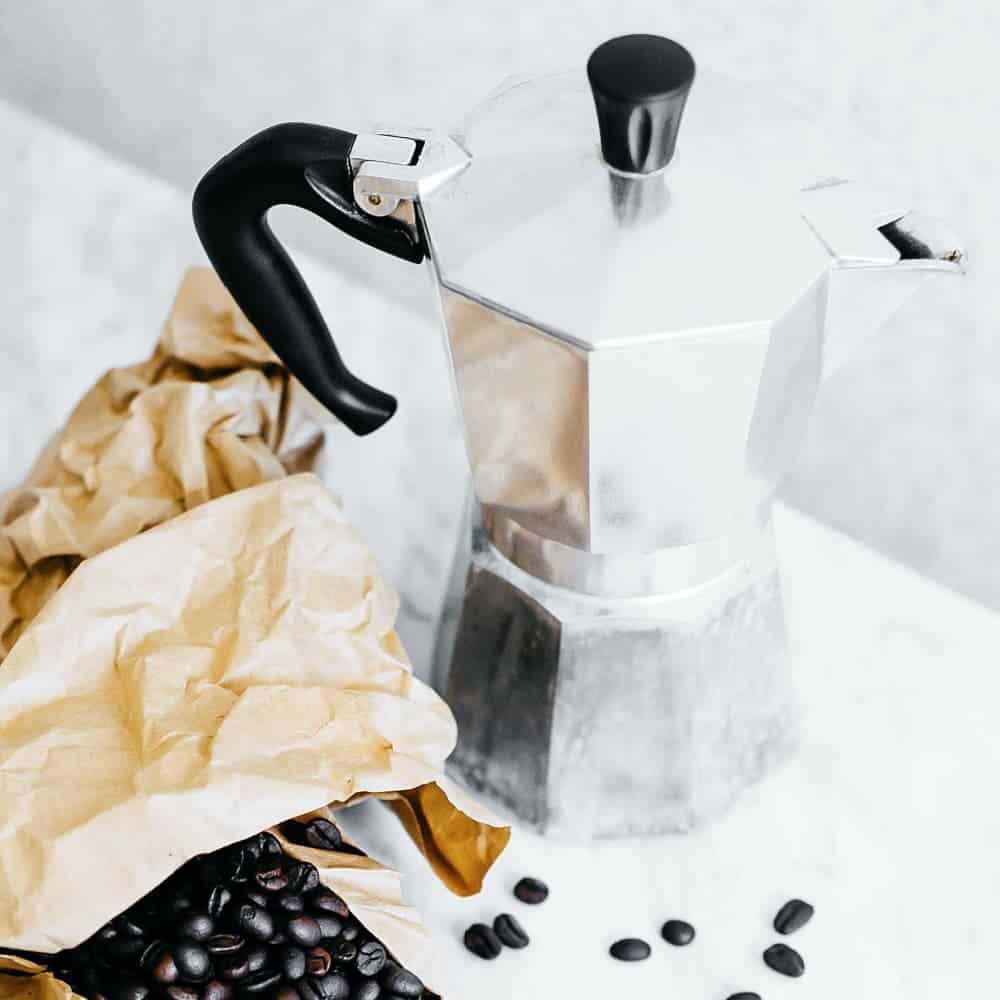 Do Your Coffee Pods Match the Coffee Machine? 
The match here is vital.
Think of this as the tender relationship between the pod and the coffee maker. If they don't get along, there will be a nasty break-up.
Pods will explode. Nespresso pods cannot be used in a Keurig; likewise, Keurig cups won't even fit in a Nespresso machine. They are not a match. 
Also, some off-brand coffee pods advertise themselves as compatible with name brand instant coffee makers.
However, since the manufacturer cannot verify these indie coffee pods' compatibility, you are more likely to have some explosive cups in the box. These pods may not meet the quality standards, making them more likely to explode and leak. 
Always match your coffee machine with compatible pods.
You can do this by making sure they have the same logo. Also, you can go to the manufacturer's website and see if they list compatible pods. Stick with these, and shun all others. 
RELATED: Coffee Pod Storage Options
Check for Defective Coffee Pods 
Sometimes, even the manufacturer's coffee pods are defective.
Nothing in life is perfect, not even your Keurig. Your coffee pods are usually made of a plastic cup with a sealed aluminum top. If your pod was overfilled with air when made, it is more likely to explode while in your machine. 
Think about a balloon you blew up for your friend.
If you put too much air in the balloon, when your overzealous balloon loving friend begins to run around the yard – it will pop at the slightest touch. The same principle applies to your coffee pod. 
The Fix
Take your handy dandy little safety needle and puncture a small hole in your explosive pod's center.
The small hole will release the high pressure before your pod is placed in the machine. As long as your machine is clean and working properly, this small wound to your pod's surface should nullify any possible explosions. 
Interested in some great coffee pods? See these top-rated coffee pods on Amazon.
How to Stop You Coffee Pods from Leaking 
The nervous leaking of your instant coffee maker is less dramatic than the explosions but equally troubling.
It can ruin a solid cup of coffee. The little coffee grounds will find homes in between your teeth, and the spattering fluid will stain your favorite mug. Let's end this turmoil.
Here are three ways to stop your coffee pods from leaking: 
Clean the coffee machine 
Use only coarse ground coffee
Make sure your needles aren't bent or defective 
Here's the scoop. 
Clean Your Machine to Stop Leaking Pods
Yes, this applies to the exploding and the leaking.
If you have a build-up in pressure, your aluminum or refillable pods could overflow. The build-up in pressure is from the same issues we discussed with the exploding pods, usually resulting from a clogged lower needle.
The Fix
Use a needle to clean out the bottom and top needles. Many people will also run several cycles of hot water through their machines. Running water will allow the machine to flush the plumbing of any clogs.
Some people also run several cycles of vinegar and then several more cycles of water. The vinegar helps deep clean the coffee makers' internal parts. 
If you want to go the natural cleaner route, wipe the entire thing down with vinegar and water. To clean the inside, mix equal parts vinegar and water in the water tank and run it through the machine. Follow up with just plain water. 
RELATED: What is Cometeer Coffee?
Use Coarse Ground Coffee 
Stay away from finely ground coffee when using reusable or instant pods.
The finely ground coffee is more likely to seep through the holes in your pod. Finely ground coffee is like sand, while coarse ground coffee is like pebbles. Sand gets everywhere. 
You are more likely to have this problem if you buy off-brand pods or use a refillable pod. If you aren't sure how the coffee has been ground, don't use it in your instant coffee maker. 
The Fix
Use only coarse ground coffee. Stay away from off-brand pods and clean your machine if you recently use finely ground coffee.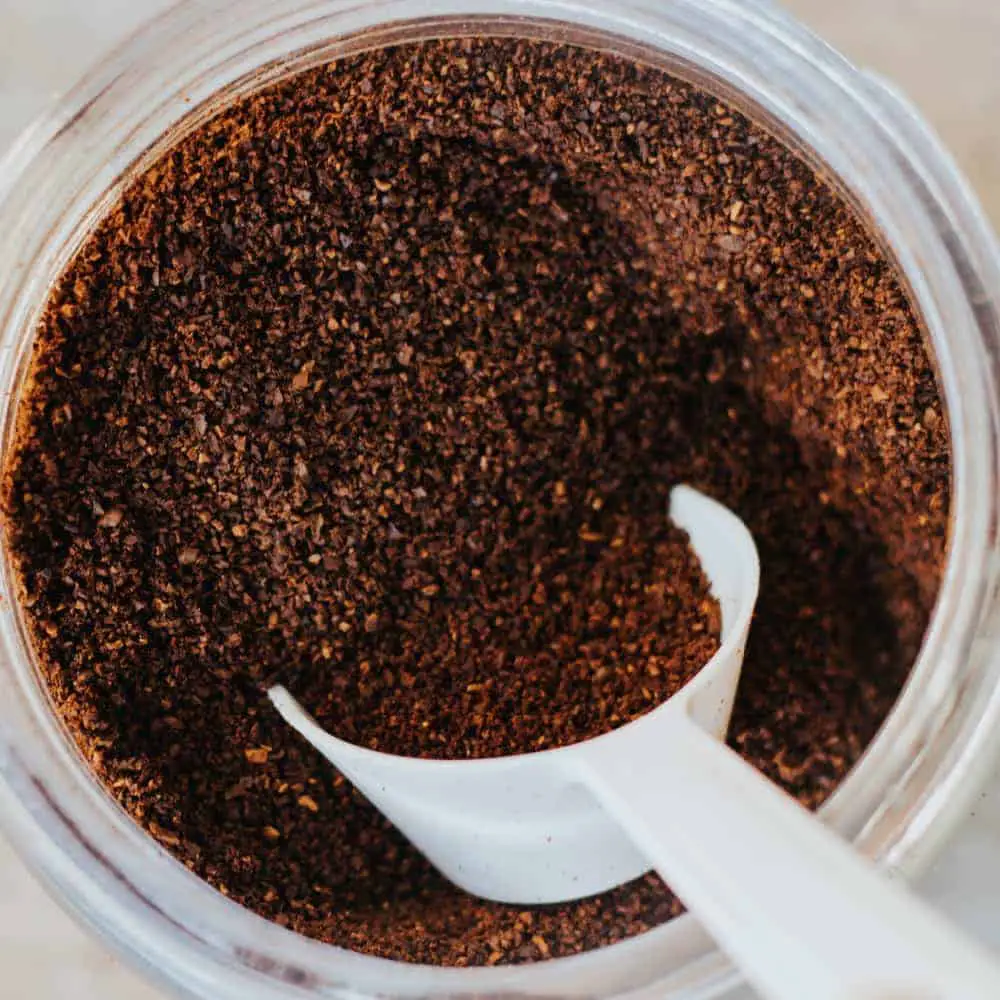 Make Sure Coffee Maker Needles are in Working Order 
The needles used to puncture your coffee pod are a sensitive instrument.
They can become clogged, but they also can break and bend. They are small, sharp needles. If they were damaged while being cleaned, then you're coffee pods are going to leak. 
Also, after placing your pod into the machine, be sure you close the lid carefully.
If you slam it closed, you are more likely to tear the pod and cause a leak. A bent needle isn't always easy to identify, but if you've checked all other options and your coffee pods are still leaking, it's something to consider. 
The Fix
If you can see your needle is slightly bent, you may correct the problem on your own.
However, if you are unsure, you don't want to risk cutting yourself or further damaging your machine. Contact your coffee machine's manufacturer to discuss having your coffee maker serviced.
They are the primary resource, as they will have information specific to your machine.
RELATED:
Enjoy this post? Save it to your favorite Pinterest board for later!