If you're a coffee drinker who consumes several cups daily, you probably find yourself with many coffee grounds. Is it acceptable to toss coffee grounds into the garbage disposal?
It would be best if you didn't put coffee grounds down the garbage disposal because it can damage your garbage disposal and plumbing. To properly dispose of coffee grounds, throw them into the trash bin or use them as a fertilizer, compost, or coffee scrub.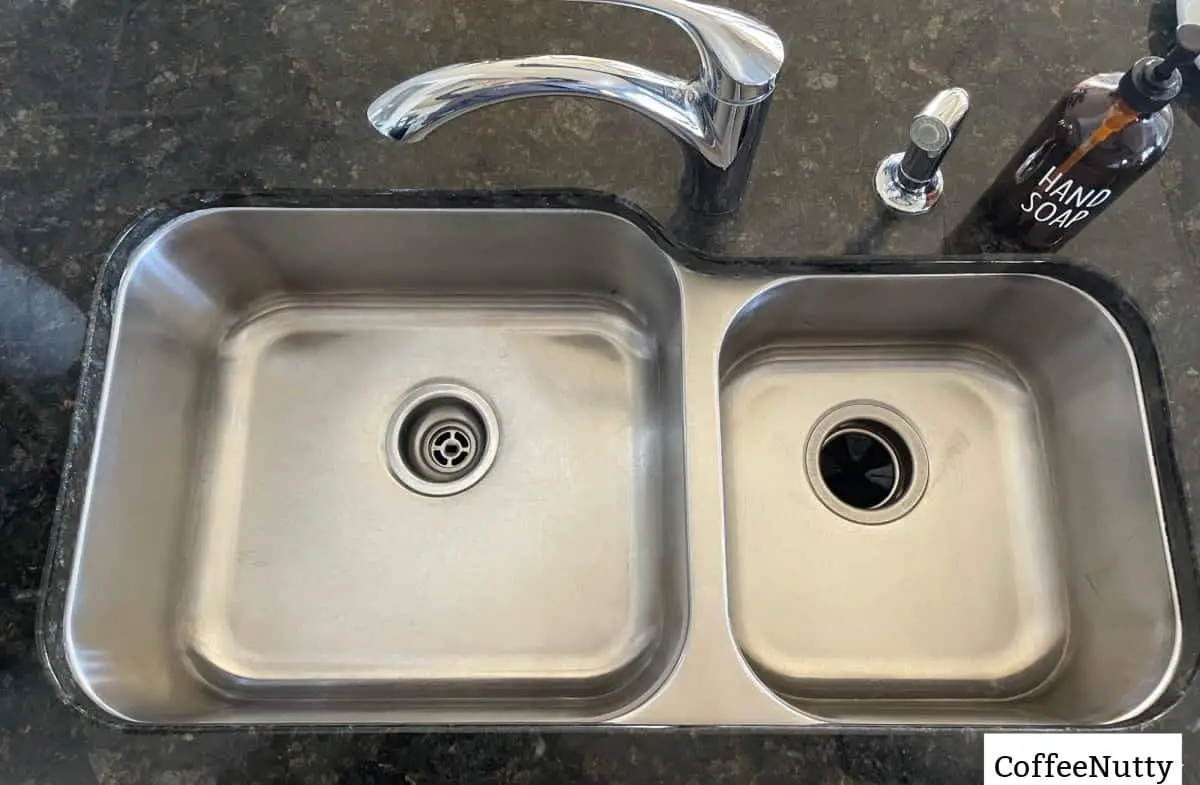 In this article, I'll discuss why you shouldn't put your coffee grounds down the garbage disposal or kitchen drain and suggest better ways to dispose of them.
Why You Shouldn't Put Coffee Grounds Down the Garbage Disposal
A garbage disposal shreds kitchen waste and sends it to a water waste system.
Even though your garbage disposal system can handle most of what you put in it, some items can still clog and damage your plumbing system.
Coffee grounds should never go down your garbage disposal because they clump together and do not dissolve when wet.
The coffee grounds can find their way into your plumbing system and clump together without dissolving.
They can get stuck and cause blockages in your drainage system instead of being sent to a water waste system.
Additionally, garbage disposals are only meant to break up small pieces of kitchen waste. The fast-spinning blades are sharp enough to finish the job, but that doesn't mean you should throw everything at it.
If you've thought putting coffee grounds down the disposal is OK, you're not alone.
Some people swear that dumping coffee grounds down the disposal helps eliminate bad odors. While this may be true, it's only a short-term remedy for foul odors and can cause plumbing problems in the future.
What Other Items Shouldn't Go Down the Garbage Disposal?
Garbage disposals are a convenient way to get rid of food without creating a mess in the kitchen.
However, aside from coffee grounds, there are many other items that you should never put in the garbage disposal.
To avoid potential damage to the disposal and plumbing system, here is a list of items that you should never put down your garbage disposal:
Pasta: Pasta expands when exposed to water. If you throw too much down the disposal, it will expand without dissolving, leading to blockages. A few pieces here and there should be fine, but never attempt to dispose of large chunks of pasta in one go.

Oil, grease, and fats: Any greasy or oily waste should go into the trash bin, not the garbage disposal. Accumulated grease and fats will clog your drainage, especially during colder months when oil tends to solidify.

Animal Bones: Although garbage disposal blades are sharp enough to grind waste, they can't handle heavy-duty grinding. Small amounts of tiny chicken bones on your plate after a meal are fine. However, don't drop big bones, like a stack of ribs, down the disposal and expect them to be ground properly. Even small bones eventually dull the blades and overwork the motor, making them less effective. The better option is to put small and larger bones in the trash to get the full life of your garbage disposal.

Potato Peels: Food scraps such as potato or banana peels, onion scraps, and corn husks must go in the trash. If you have a compost bin, the best place to discard food items is the compost pile. Organic material makes excellent fertilizer.

Everyday trash: A garbage disposal isn't a substitute for a trash bin. You'll damage the garbage disposal and cause plumbing issues by putting everyday trash in it.

Coffee Beans: It should go without saying that coffee beans, even ground coffee beans, should stay out of the drain and disposal.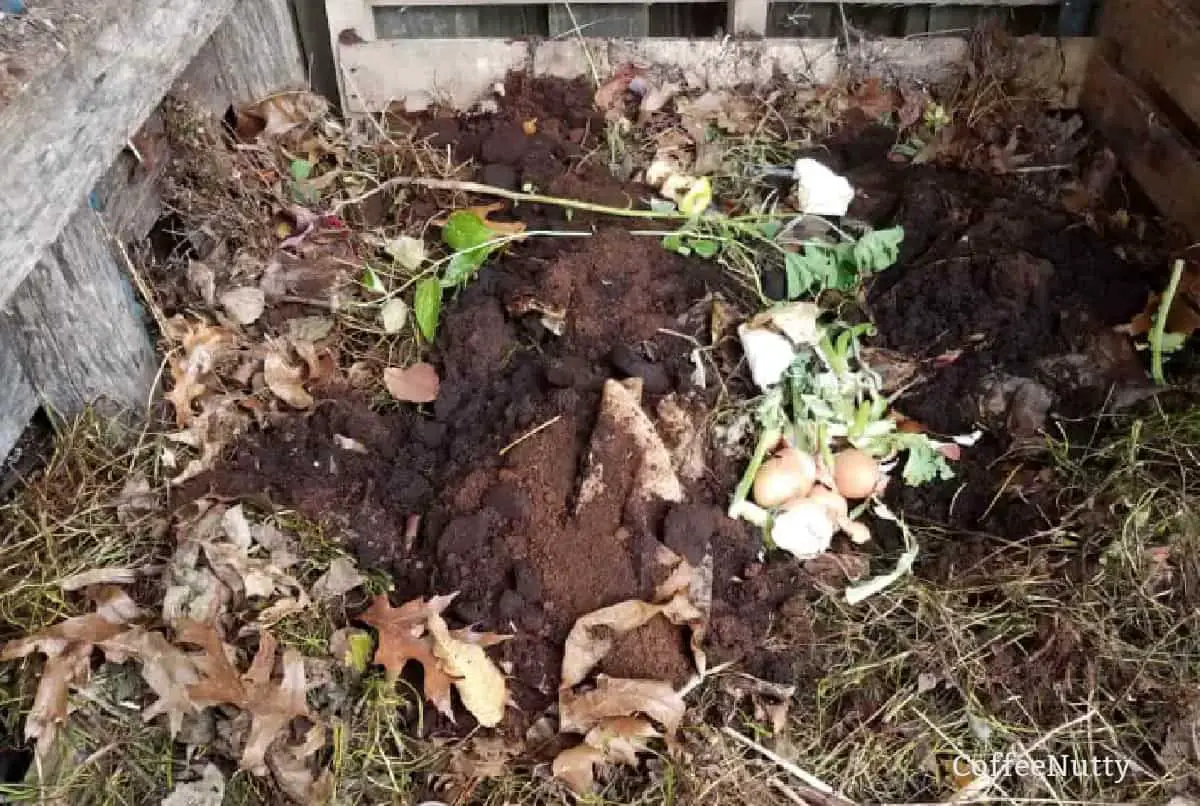 How Do You Dissolve Coffee Grounds in a Drain?
Dissolving coffee grounds that have made their way into a sink drain can be a tedious and often frustrating task.
It is always a good idea to prevent grounds from getting into the kitchen sink to avoid a clogged drain.
But, sometimes, life happens.
Coffee grounds tend to clump together when wet, causing blockage and slowing down the flow within drain pipes.
But fear not, as several simple yet effective methods exist to dissolve those stubborn coffee remains.
One method combines equal parts white vinegar and hot water in a spray bottle. Spray the mixture directly onto the coffee grounds in the drain and let it sit for about 15 minutes.
The vinegar acts as a natural solvent, breaking down the grounds while eliminating bad smells.
Another option is to use a small amount of baking soda and vinegar. This is one of the best ways to get rid of a strong smell.
Start by pouring half a cup of baking soda into the drain, followed by one cup of white vinegar.
The combination will create a chemical reaction that fizzes up, helping break down and dissolve the leftover coffee grounds. Let it sit for 30 minutes before flushing with hot water to give your drain one final cleanse.
Avoid using strong chemical drain cleaners if possible.
Remember, preventing future clogs is just as crucial as dissolving existing ones.
Consider using a mesh filter in your sink to catch any stray coffee grounds before they make their way into the drain – saving you time and effort when unclogging drains in the future!
Mesh filters also work well in a shower drain.
Is It OK To Put Ice Cubes in a Garbage Disposal?
One common kitchen myth suggests that putting ice cubes in a garbage disposal is beneficial, as it helps to sharpen the blades and improve their overall performance.
However, while this might seem like a clever hack for maintaining your disposal's functionality, experts suggest otherwise.
In reality, ice cubes can cause more harm than good to your appliance, leading to the need to call for garbage disposal repair.
Garbage disposals are designed to handle small amounts of biodegradable food waste and are equipped with sharp blades to break down the particles effectively.
While it's true that ice cubes can help dislodge some debris or remove foul odor temporarily, they can also damage the internal components of the disposal over time.
The force generated by constantly cracking against the ice may lead to cracks or fractures in the grinding chamber or even the blades' breakage.
If you're worried about maintaining your garbage disposal's functionality, safer alternatives are available. For instance, tossing citrus peels down periodically can naturally freshen your unit without causing any harm.
Remember, when preserving your appliances' lifespan, it's always better to stick to manufacturer recommendations.
How To Properly Dispose of Coffee Grounds
You can properly dispose of coffee grounds by throwing them into the trash bin as you would dispose of daily trash.
It's an easy and efficient way to get rid of your grounds without worrying about clogging up pipes or creating a mess.
However, there are other ways to dispose of them than throwing coffee grounds into a trash bin.
Depending on what works best for you, there are many different ways to dispose of grounds.
If you want to help the environment, below are a few ways you can dispose of coffee grounds in a more eco-friendly manner than putting them down kitchen sink drains.
Use Them as an Earth-Friendly Fertilizer
Coffee is packed full of vitamins and minerals like magnesium and vitamin B2.
Grinding and brewing the beans doesn't cause them to lose their nutritional value. After brewing, coffee grounds contain calcium, nitrogen, and phosphorous.
The high acidity found in coffee grounds is great for acid-loving plants. You can also mix the coffee grounds with other organic fertilizers to grow various plants, including tomatoes.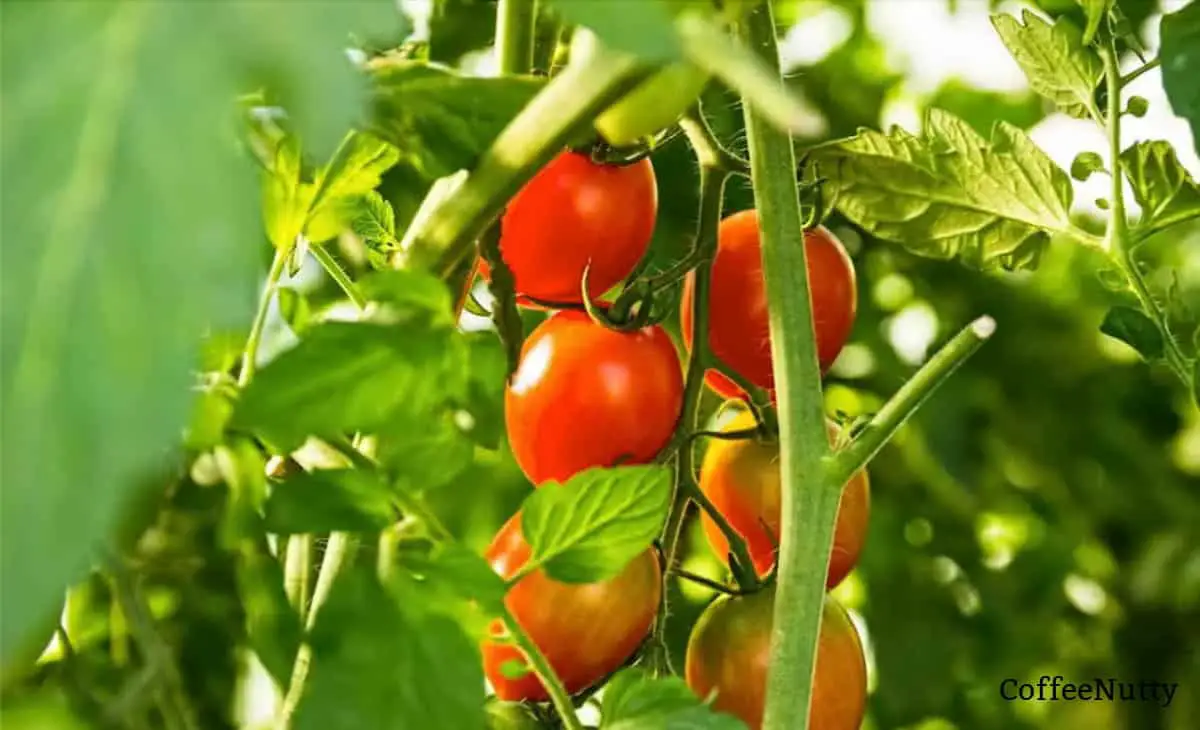 Add Them to a Compost Heap
Instead of tossing them away, use the coffee grinds to contribute to a compost heap in your neighborhood.
If you use an unbleached coffee filter, that can go into the bin, too. Composting involves collecting mounds of organic matter and recycling it for use in different ways.
Composting is advantageous in the following ways:
Helps boost nutrient and moisture levels in soil, reducing the need for harmful fertilizers
Improves the health and structure of your soil
Reduces the impact of drought and soil erosion
Reduces the need for pesticides by attracting beneficial organisms
Some governments even offer pickup for compost materials.
Additionally, you can find out whether there are schools or other centers in the area that have composting programs that you can contribute to.
RELATED: Can You Flush Coffee Filters?
Make DIY Coffee Scrubs
Coffee makes for a great skin exfoliant.
Studies show that coffee contains substances that are beneficial to the skin, like antioxidants, vitamins, and minerals. Unlike other exfoliants like sugar and salt, coffee grounds do not dissolve in water, making them the best choice for scrubbing dead or dry skin cells.
When used as a body scrub, coffee's abrasive qualities help prevent ingrown hairs, reduce the appearance of cellulite, and remove dull skin, revealing smoother and brighter skin.
Coffee grounds used in a scrub also help with tightening sagging skin. Scrubbing helps stimulate collagen production, leading to firmer skin. Scrubbing also helps reduce water retention, improving your skin's appearance.
Conclusion
It would be best never to put coffee grounds down the garbage disposal as they can cause clogging and damage.
Instead, opt for composting coffee grounds or add them to your garden soil as an earth-friendly fertilizer. These are just a few ways to recycle and reuse coffee grounds.
To prevent garbage disposal issues and protect your home and the environment, properly dispose of used coffee grounds. Proper disposal of coffee grounds will keep your drainage clear.
Call for professional help if a lot of grounds have made it into your drains. It is always a great idea to complete proper maintenance and servicing on expensive appliances such as garbage disposals.