More than just adding milk is needed to turn your coffee into a cafe-style drink. You need to froth your milk to get the flavor and authenticity of a delicious cappuccino or latte. Fortunately, Nespresso provides frothers that allow you to do this at home vs. coffee shops. But how do you use a Nespresso milk frother?
To use a Nespresso milk frother, select the type of whisk you want the machine to use. Next, fill the frother jug to the correct level, depending on how many cups of coffee you make. Finally, press the only button on the milk frother and wait for the machine to finish its function.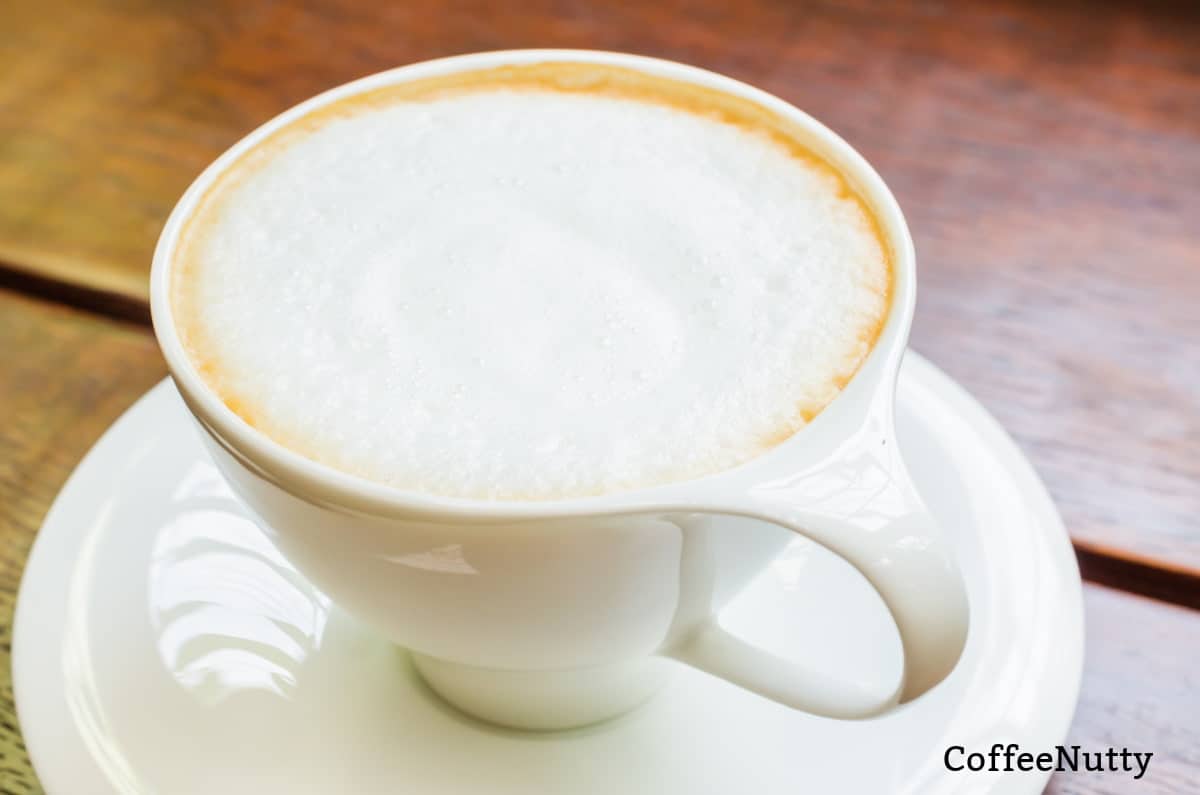 This article will explain the simple steps to use a Nespresso milk frother in more detail. I will also give you some care tips on cleaning a milk frother and explore the available electric frothers from Nespresso.
Select the Right Whisk
You cannot put milk into a Nespresso machine to froth it, which will cause the coffee to not be extracted from the grounds.
Nespresso frothers are sold separately and function independently from the main unit.
The frothers use two types of whisks: a smooth one and one with coils around the edges. On some units, this is a two-in-one with detachable coils.
The smooth whisk creates a smooth, flat milk froth, suitable for lattes or flat whites. The version with the coils produces a thicker, whipped kind of foam. You would use this for a cappuccino or another coffee drink that calls for foam on top.
Select the whisk that fits the drink you want to make and attach it to the bottom of the frother. The jug's base is magnetic, so you can secure and remove it with minimal trouble.
Once you have your Nespresso milk frother accessory, you can make high-quality foam for your favorite drinks in seconds.
Fill the Frother Jug to the Correct Level
You will see two lines at different heights inside your frother. Each line corresponds with the type you choose to use with the frother.
Regarding the amount of milk, if you're using the smooth whisk, you'll need to fill the jug up to the higher line or the 120 ml (4.06 fluid oz) mark. If you want to foam milk with the coiled whisk, you have to fill the milk up to the lower line.
Ensure you follow the given markings on the side, even if you don't get a full jug. The extra room offers the whipped milk space to rise during and post-whisk.
Be careful not to overfill, as too much foam can leak from the top of the container.
You can experiment with your coffee drinks using different milk volumes and see what foam consistency best suits your taste.
However, you must keep your preferred volumes below the lines, as any more than the recommended level can cause the milk to overflow.
RELATED: Can You Froth Coffee Mate Creamer?
Press the Button to Froth
After adding the milk, cover the frother and press the button to begin frothing. The process takes 70 to 80 seconds, so wait to take the top off until it beeps to indicate the process is complete.
You can set the temperature by short- or long-pressing the button using a frother with hot or cold foam options.
Briskly pressing and releasing the button will make it turn red; the red light gives you the default option of hot foam.
To get cold foam, press and hold the frother button for approximately two to three seconds to activate the blue light. Once the button lights up blue, release it and wait for the foaming process to complete.
Pour the Milk
Once the frother finishes operating, you are ready to pour.
Take the lid off and tilt the frother slowly to pour milk into your drink. Once the non-frothy dairy is out of the container, you can tip it more to top the coffee.
Depending on your preference, stir milk into your drink before topping it with foam or froth. Your drink will have a different mouth feel and aesthetic look depending on how you approach it.
Experimenting here can help you get a custom beverage you enjoy.
You can swirl the foamed milk to create designs or patterns at the top of a flat white or latte. Practice latte art in different ways to explore artistic designs to serve yourself or a loved one.
How to Clean a Nespresso Milk Frother
After frothing, cleaning your Nespresso milk frother is essential to ensure bacteria won't grow from milk residue.
There are several care tips you need to follow to keep your frother in good working condition:
Remove and rinse the black rubber seal around the lid after each use.
Detach the whisk before you clean the container with clean water.
Use cold water and a non-abrasive, soft sponge or clean cloth when cleaning the frothing jug.
Don't submerge the jug in water.
Keep the milk frother's parts out of the dishwasher.

Follow this step-by-step guide for proper cleaning to ensure your frother stays in good condition and will last a long time.
RELATED: How to Clean a Nespresso Vertuo
Different Frothers for the Nespresso
Nespresso sells three different milk frothers.
Their operation is similar, but there are differences worth considering when selecting a unit for your kitchen.
The features, capabilities, and convenience vary among the three.
Aeroccino 3 Milk Frother: The Aeroccino 3 has two frothing options: hot and cold. It features a plastic frother jug, so you can't put it in the washing machine and must hand wash it instead. The Aeroccino 3 is the most basic model from Nespresso.
Aeroccino 4 Milk Frother: The Aeroccino 4 is slightly more costly than the Aeroccino 3. It adds a second hot frothing option to what the Aeroccino 3 offers. The frother jug is stainless steel, making it a dishwasher-safe alternative to the plastic one in the Aeroccino 3.
Barista Milk Frother: The Barista Milk Frother is a smart device that you can connect to the Nespresso app and create recipes from the app itself. It has over 20 hot, cold, and iced beverage options for you to try. This is the milk frother for you if you want to go beyond the usual Nespresso capabilities.
Can the Nespresso Frother Just Heat Milk
While the primary purpose of the Nespresso frother is to create thick, creamy foam for your favorite coffee beverages, it is worth noting that this versatile device can also be used for simply heating milk.
This can come in handy when you're craving a warm cup of fresh milk or need some heated milk for baking.
The Nespresso frother's ability to heat milk evenly and quickly makes it a convenient tool for these simple tasks.
One exciting aspect of using the Nespresso Aeroccino 4 frother solely for heating milk is that it allows you to control the temperature precisely.
With its multiple settings, you can choose between hot and extra hot options depending on your preference.
This means no more guesswork or scorching your milk on the stovetop – just perfectly heated milk every time.
Moreover, using the Nespresso frother to heat milk offers a more efficient solution than traditional methods. It saves time by swiftly reaching the desired temperature and eliminates any potential mess from spilling or boiling over on the stovetop.
Plus, with its non-stick coating, cleaning up afterward becomes a breeze.
Popular Frothed Drinks
If you're a fan of specialty coffee, you've come across the frothy goodness of popular frothed drinks. Whether a creamy cappuccino or a velvety latte, these delightful beverages have overtaken the coffee world.
Frothing milk opens up a new dimension of flavors, allowing baristas to create intricate designs and play with textures.
From silky smooth flat whites to indulgent macchiatos topped with artful foam patterns, there is no shortage of options for those seeking a visually appealing and delicious drink.
The attention to detail with frothed beverages has elevated these drinks from mere caffeine pick-me-ups to vibrant expressions of creativity in cups that satisfy both eyes and tastebuds.
Below is a list of popular frothed beverages:
Cold brew with cold foam
​Matcha latte
Cappuccino
Bubble tea
Hot chocolate
​Latte macchiato
Flat white
Drinks for Cold Froth
Drinks for cold froth bring a delightful twist to our regular beverage choices, adding that extra layer of excitement and joy.
One fantastic option is the classic iced cappuccino - a refreshing blend of espresso, chilled milk, and a velvety layer of froth on top.
The rich coffee flavor perfectly complements the creamy texture of the cold milk foam, creating a taste experience like no other.
For an added touch of indulgence, you can sprinkle some cocoa powder or cinnamon on the froth's surface, elevating both the taste and presentation.
Consider an iced matcha latte with cold foam if you're craving something fruity and refreshing.
Matcha's earthy undertones beautifully intertwine with the smoothness and creaminess of cold foamed milk.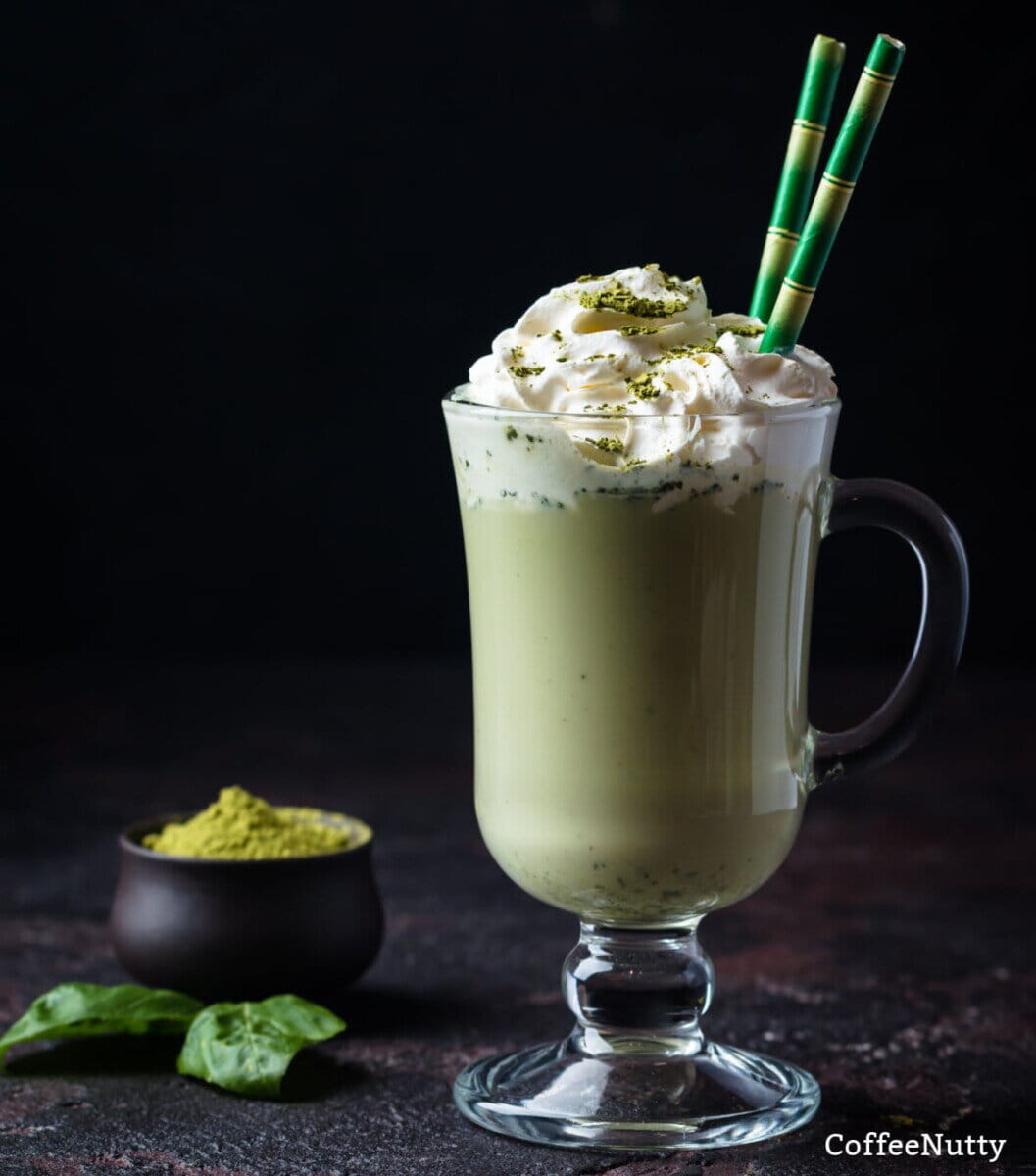 The vibrant green hue adds an element of visual appeal while providing numerous health benefits from its high concentration of antioxidants.
You can customize your iced matcha latte further by experimenting with various flavored syrups like vanilla or almond to create your unique twist.
Drinks for Hot Froth
Are you craving a refreshing drink that combines the perfect blend of heat and frothy milk?
Hot drinks with hot milk froth are the perfect way to kickstart your mornings or indulge in a cozy evening treat. Combining a warm beverage and a creamy, velvety froth is simply irresistible.
Whether it's a classic cappuccino, a decadent hot chocolate, or an aromatic chai latte, these drinks satisfy our taste buds and provide comfort and warmth from within.
One of the great things about hot drinks with hot froth is their versatility. You can customize them to suit your preferences by adding different flavors or toppings like caramel syrup, cinnamon powder, or whipped cream.
Experimenting with various combinations can lead to delightful discoveries and unique flavor profiles that will keep you returning for more.
Types of Milk to Create Froth
Milk froth adds a delightful touch to our favorite beverages, turning them into a velvety treat.
But what kinds of milk are best for achieving that perfect froth? While cow's milk or whole milk is the traditional go-to, other options have recently gained popularity.
One alternative is soy milk, which boasts a creamy texture and high protein content, allowing it to froth beautifully. Almond milk is another popular choice among those with dietary restrictions or preferences, thanks to its delicate flavor and ability to create an airy foam.
For those seeking a creamier option, oat milk has emerged as a rising star in dairy alternatives.
Its rich consistency makes it easy to work with and produces a thick, velvety, frothy topping. Coconut milk adds an exotic twist with its unique taste and ability to create dense foam perfect for lattes or cappuccinos.
As we explore the world of plant-based or dairy-free milk options, it's essential to remember that each type possesses distinct qualities when creating froth.
Thus, experimentation becomes critical in finding the one that suits your taste buds best when creating a perfect foam.
Conclusion
The Nespresso milk frother lets you make genuine cafe-style beverages in the comfort of your home. You can experiment with two types of whisks to create smooth or whipped foam.
A few different milk frothers are available from Nespresso, but you can operate them the same way. All you need to do is:
Select the whisk you want.
Fill the milk jug with your choice of dairy.
Start the frother with a press of a button.
Pour the milk into your coffee and enjoy.
Look at the different options and see which types of Nespresso frothers suit your tastes and coffee habits.
​FAQs
How do you milk frother Nespresso?
To froth milk with a Nespresso Aeroccino Milk Frother, fill the milk jug with your choice of dairy. Press the button to start the frother. Pour the creamy froth into your coffee and enjoy.
How do you froth milk cold with a Nespresso frother?
Creating a cold milk froth is simple with Nespresso frothers. Fill with your choice of favorite milk. Start the frother by pressing the power button. Then, pour the frothed milk into your drink of choice. Cold milk froth is an excellent option for an iced latte, iced coffee, and other cold beverages.
What is frothing, and why is it popular?
Frothing is the process of creating a layer of foam on top of a drink, typically achieved by introducing air into the liquid. It adds texture, enhances flavors, and gives drinks a visually appealing look.
Can I froth any type of drink?
While not all beverages are suitable for frothing, there are many options available. Some popular drinks that can be frothed include lattes, cappuccinos, hot chocolate, matcha lattes, chai tea lattes, milkshakes, fruit smoothies, and even certain alcoholic cocktails like espresso martinis.
What type of milk works best for frothing?
Dairy milk tends to produce the most stable and creamy foam when frothed. Whole milk usually provides the best results due to its higher fat content. However, you can also achieve decent foam with reduced fat or non-dairy milks such as almond milk or oat milk.