If there is one name brand that comes to mind when you think of coffee and espresso, it's Nespresso. These state-of-the-art machines are designed to bring the cafe right inside your kitchen. Espresso aficionados seek one of these appliances in hopes of slurping down a cappuccino every morning. But can you put milk directly inside a Nespresso machine?
You cannot put milk into the reservoir of a Nespresso machine. Milk will not allow coffee to extract from the grounds. You also risk a buildup of bacteria in the machine. However, Nespresso makes specialty milk frothers and machines that come with a built-in outlet for steaming and/or frothing milk.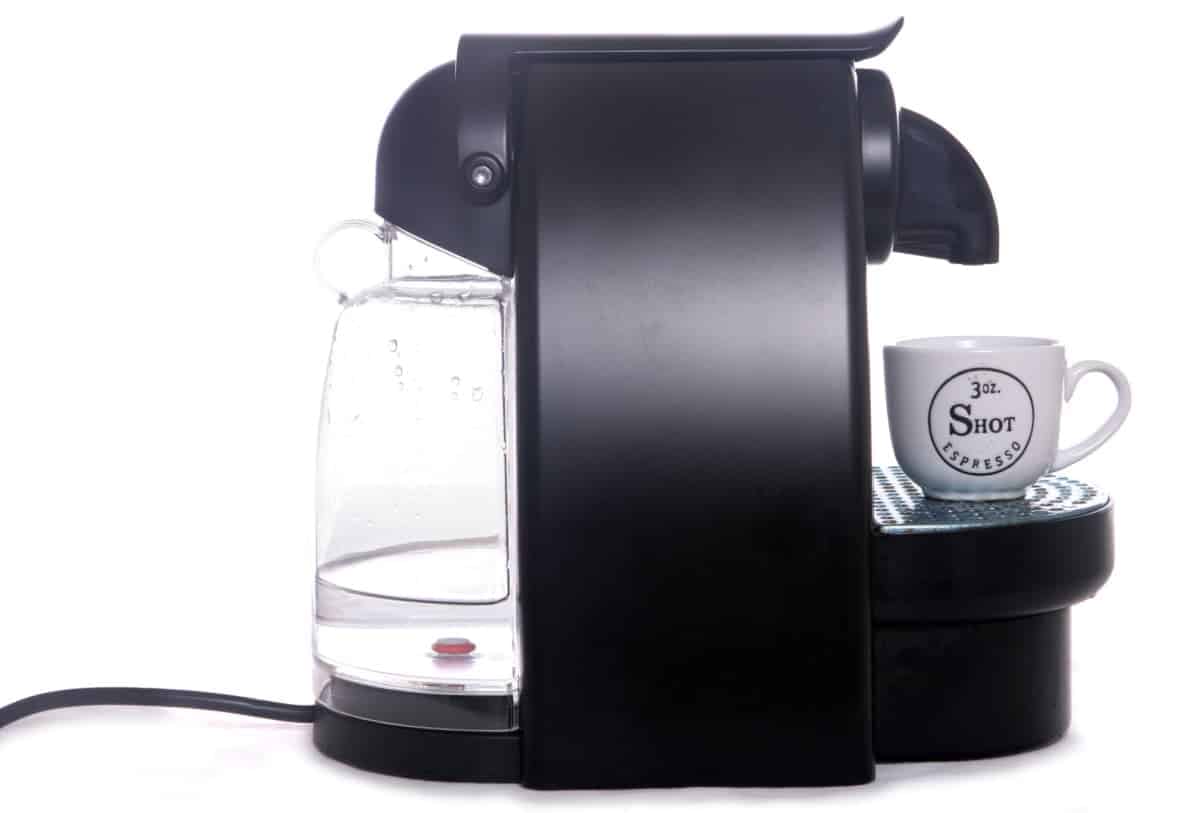 Not everyone is a fan of sucking down straight espresso shots. If you're dreaming of waking up next to a hot latte ready for action, you need to know how to make it the right way.
This blog will explain why you should never add milk directly to a Nespresso machine. However, here, you will also learn some tips for coffee and milk success. 
As an Amazon associate, I earn from qualifying purchases.
Can You Put Milk in a Nespresso Machine?
If you love an espresso drink that combines your two greatest loves - coffee and milk - then you likely bought a Nespresso machine in hopes of making these dreams come true.
Of course, you were met with quite a big problem right off the bat.
You didn't know where to put the coffee and how to make incredible cafe-style delights.
What's the deal?
Can you put milk in a Nespresso machine? The quick answer is no; you can't put milk directly into a Nespresso machine. Although it might seem like the "best" option to stick milk into the reservoir before crafting your beverage, it's a recipe for disaster.
There are a few reasons why.
Milk Does Not Allow Coffee to Extract from the Grounds
The brewing process simply works better with water.
Trying to use milk as an alternative might seem like the easiest way to get things done, but you're not going to get where you want to be using milk.
This comes down to two issues:
Milk cannot be heated to the temperature needed (200 degrees) for extraction. Since milk begins to curdle at around 180 degrees, you won't even reach the temperature necessary for a good extraction.
Milk contains fat, which pulls out the hydrophobic compounds found in the coffee oils. Since the oils are being extracted at a faster pace, any coffee grounds that make it into your cup will end up being incredibly bitter.
With that said, it's clear that milk is never recommended in place of water, as it won't allow proper extraction.
It likely won't extract at all, but anything that ends up in your cup will be bitter and undrinkable.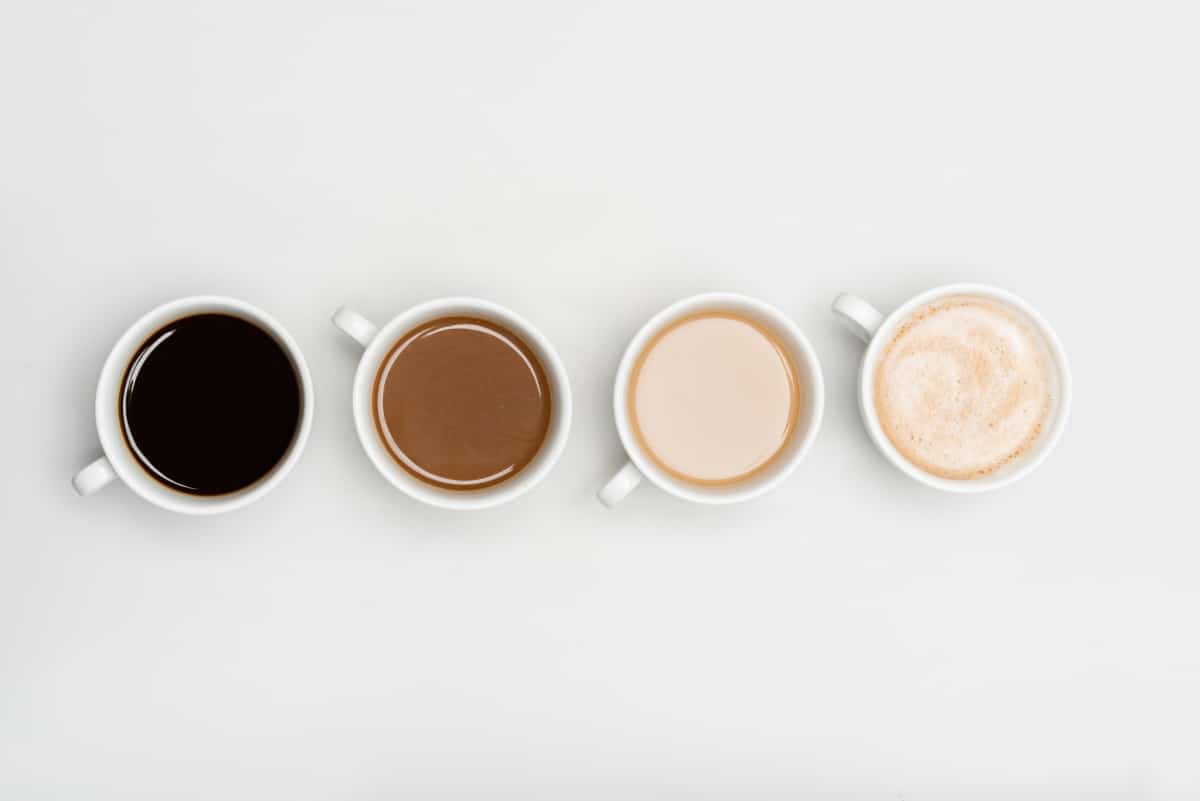 Milk Will Curdle And Lead to Hidden Bacteria
There is a reason why steamed milk in espresso drinks is only heated to around 155 degrees.
As mentioned previously, milk begins to curdle around 180 degrees. Since you need at least a temperature of 200 degrees to make espresso, you're setting yourself up for a bacterial mess. 
While experimenting with milk in the reservoir, you will end up with curdled milk. Period.
As you try to clean out the milky mess, you're likely to miss small components within the Nespresso machine.
Over time, this leftover milk will begin to grow harmful bacteria. 
Milk Can Clog the Nespresso Machine Entirely
Whether you opted for the cost-effective Nespresso Vertuo or spent a little more on the Nespresso Lattissima Touch, the last thing you want to do is to render it useless. That's money down the drain!
Well, as you might imagine, curdled milk isn't exactly the smoothest liquid. Curdled milk is chunky and undesirable. 
But how might curdled milk affect a Nespresso machine, aside from bad taste?
Curdled milk is not only the culprit of disgusting coffee and a bacteria build-up; it can break the entire Nespresso machine.
How?
Because the curdled milk creates a clog within the appliance. Clogged with curdled milk, there is a high probability that the device will need to be trashed.
How to Add Milk Using a Nespresso Machine
Needless to say, you can never open the reservoir and pour some milk inside.
This is an absolute no-no that will not only ruin the flavor of your beverage but possibly ruin your entire appliance. So how can you add milk to your espresso to make those divine cappuccinos and lattes?
After all, that's likely a top reason why you bought the device in the first place.
Add Milk After It's Done Expressing
The easiest way to make a tasty drink with your freshly brewed espresso is to add milk when it's done expressing.
No, this doesn't create a frothy cappuccino, as you would find in the cafe.
But, until you are able or willing to purchase a milk frother, this will do the trick. Adding just a bit of milk tames the flavor and adds some soft, sweet texture.
Don't want to add cold milk? No worries. There is no special equipment necessary for steamed milk. You can heat milk using low to medium heat over your stovetop. Or, stick it in the microwave for a few minutes when you're in a rush.
Viola!
Froth Milk Using a Milk Frother
Aside from the espresso itself, frothed milk is the most critical ingredient for cappuccinos and lattes.
The best way to get there is with a milk frother. Well, Nespresso knew the needs and desires of their customers and came up with an incredibly handy milk frother known as the Nespresso Aeroccino3.
This product works swiftly to froth milk, hot or cold. It comes with hundreds, if not thousands, of top reviews from satisfied customers. It's a cinch to use and can make all of your espresso dreams come true within minutes.
Here is a wonderful video that describes just how easy it is to froth milk using the Aeroccino3. 
Consider a Combo Machine
Another great option is to buy a combo machine that includes a milk frother right into the appliance. Yes, these machines are a bit pricier. But they take all of the guesswork out of things. 
Take the Nespresso Grand Lattissima Espresso Machine, for example. At the touch of a button, you can create nine stellar beverages, some of which include milk.
Create indulgent foam milk recipes, or keep it subtle and sleek with flat milk recipes. Whether you're in the mood for rich and creamy or a bit stronger, this machine can do it all. 
Here is a great video showing how it's all done.
You will note that milk is only added to the specific milk container, even in these combo machines.
Even in these high-end combo appliances, you will never add the milk to the actual device, especially in the reservoir. 
Related: The Best Moka Pot Coffee
Final Thoughts
Power-housing through that mid-morning crash with a shot of espresso is all that's needed sometimes. And it's easy to do when you have a Nespresso machine. 
Just make sure never to add milk to the Nespresso machine.
Milk can cause bacteria, bad tasting coffee, or a clog that destroys the appliance. Instead, heat the milk afterward or use a frother for making desirable cafe-style drinks. 
You also have the option of buying a machine that does all of the work for you. These machines come with built-in milk storage to craft fancy beverages without worrying about destroying your device or drink.
Related
---