For some of us, caffeine is the much-needed fuel to help us get through the day. However, you may find that the full amount of caffeine in a cup of coffee is too much for you. Half caff coffee saves the day because you enjoy flavorful coffee without the caffeine side effects.
Half caff coffee contains half the amount of caffeine in regular coffee. While regular coffee has about 96 mg of caffeine, half caff coffee will have less caffeine, at about 48mg. You mix decaf and full regular coffee to get half caff.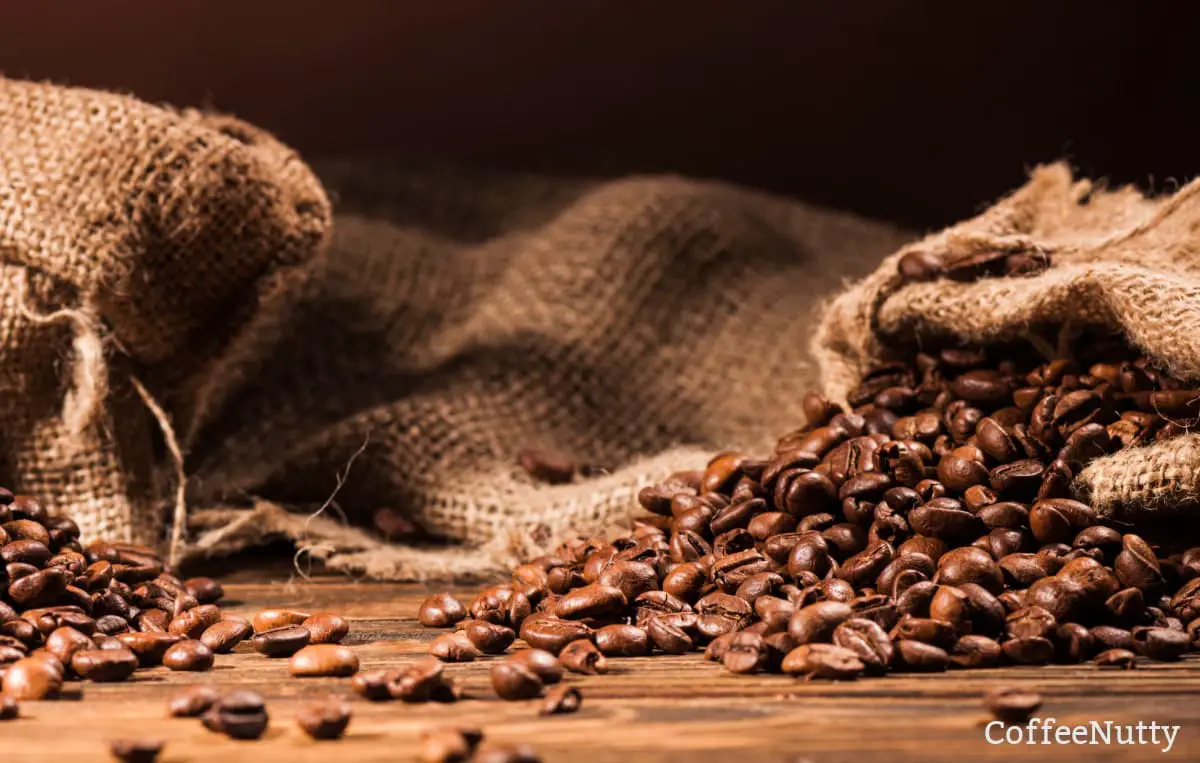 Read on to learn how much caffeine is in half-caff coffee, whether or not it's the same as decaf coffee, and what processes coffee goes through to become half caff.
Half Caff Coffee Caffeine Content Explained
Coffee is a popular beverage, with 7 out of 10 Americans consuming it weekly. The average American also consumes about 140 milligrams of caffeine in every 8-ounce cup of coffee. 
It's worth mentioning that there are health benefits of regular coffee.
These are the following health benefits of caffeine consumption:
Boosts energy levels by acting as a central nervous system natural stimulant. Caffeine intake boosts dopamine levels which improves your mood and energy levels. 
Research shows that there is a 6% reduced risk of developing type 2 diabetes with every cup of coffee drank. 
It may help with weight loss. Studies show that coffee helps with weight loss by increasing calorie burn and suppressing appetite. 
Despite these positive benefits, only some coffee lovers can handle all the caffeine in regular coffee, hence the need for half caff and decaf coffee.
Half caff coffee is the outcome of mixing regular coffee with decaf coffee. Much focus is placed on full and decaf coffee varieties, but little attention is given to the in-betweeners, half-caffeinated coffee. 
Half caff coffee is the best solution for those who find regular coffee too strong and decaf coffee too mild.
It's for those who still need a coffee fix but with just a little less oomph. It is also an excellent option for coffee lovers who prefer switching it up occasionally while maintaining a great taste. 
Half caff coffee results from mixing equal parts, 50% regular and 50% decaffeinated coffee. This half caff blend is one of the best options for those who want to enjoy the best of both worlds. 
You can achieve half caff coffee with almost any bean variety and roast type because the amount of caffeine matters, not the type of coffee bean. 
Some coffee shops also refer to half caff coffee as a split shot or half and half. 
RELATED: How Much Caffeine in Coffee vs. Chocolate?
Differences Between Half Caff and Decaf
Decaffeinated coffee has about 97% of the caffeine removed. A cup of regular coffee contains about 96 mg (0.003 oz) of caffeine, and a cup of decaf coffee contains only 2 mg (0.00007 oz). 
The half-caff option is an almost 1:1 ratio of regular coffee and decaf coffee.  
To get half caff coffee, a coffee drinker must use decaf coffee. You can still get a little caffeine (2 milligrams) per decaffeinated cup, but it might not satisfy your caffeine addiction.
You cannot get half caff coffee by diluting regular coffee with water. And, to get a decaf cup of joe, you must use decaf beans. Decaffeinated coffee beans that have gone through the decaffeination process. 
RELATED: Does Stronger Coffee Have More Caffeine?
Decaffeination Process
Removing the caffeine content from coffee beans happens through four different methods.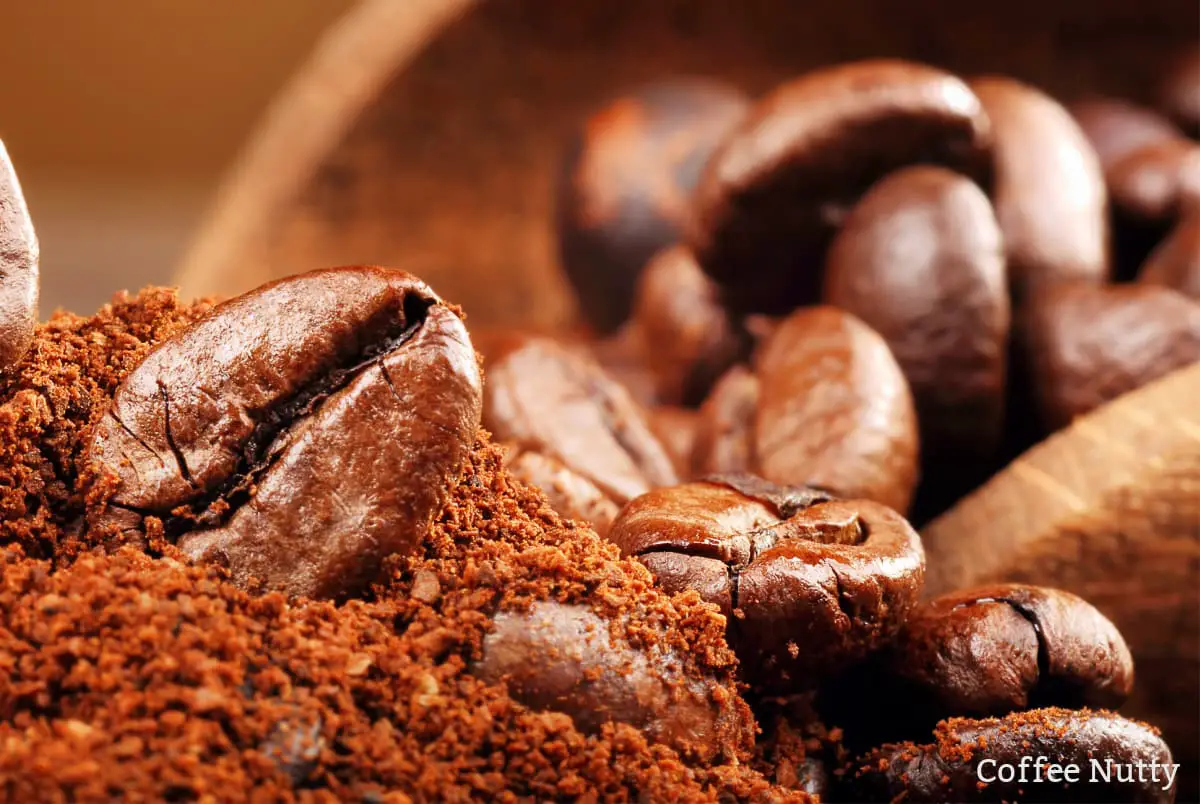 Direct-Solvent Process
In this decaffeination method, strong chemicals were used to strip coffee beans of their caffeine content. Chemicals like sulphuric acid, ammonium hydroxide, chloroform, benzene, acetone, trichloroethylene, and alcohol have all been used in decaffeination. 
During the process, coffee beans are steamed to open up their pores to release caffeine and to make it easy for the solvents to penetrate.
The beans are then rinsed in more chemicals to remove the caffeine. 
Using chemicals directly on the beans is a problem for some people. However, because the process involves high heat of up to 400 degrees, there is a low chance of chemical traces finding their way into the beans. 
Indirect-Solvent Process
In this process, coffee beans are soaked in hot water. The heat opens up the pores, releasing the caffeine and flavor.
The water with the caffeine and flavor is then transferred to a different tank that contains solvents. The solvents then only remove the caffeine, leaving the taste behind.
The water containing solvents and caffeine is then skimmed from the top, leaving the flavored water behind. 
The beans are eventually reintroduced to the now caffeine-free water, allowing them to absorb the complex flavors left behind. 
Swiss Water Process
This decaffeination method uses water, heat, and time to remove 99% of caffeine through diffusion. This patented method involves relocating caffeine from a highly concentrated area to where there is less of it. 
Fresh green coffee beans are soaked in hot water to open the pores, after which they are placed in water containing Green Coffee Extract (GCE), which is simply water containing coffee flavor compounds. 
This GCE water pulls out the caffeine but not the flavor because it is already saturated with the coffee flavor molecules.
A carbon filter is then used to capture the caffeine, and the water concentrated with GCE is then preserved for the next batch of coffee beans needing decaffeination.   
Carbon Dioxide Process
You can think of the carbon dioxide process as an improvement in solvent decaffeination. This is because the latter involves some degree of flavor loss, while the carbon dioxide process retains almost all the flavor. 
You're probably wondering how carbon dioxide as a gas can decaffeinate coffee.
Under high pressure and a higher temperature than room temperature, carbon dioxide gas turns into what you call a supercritical fluid. This CO2 fluid then targets all the caffeine, drawing it out and leaving all the flavor and straightforward taste of coffee.
Half Caff Coffee Flavor
Interestingly, there are several varieties of half caff blends available.
This depends on what regular coffee beans were used. You can play around with the different roasts, including a dark roast or medium roast, to see what flavor you like best.
RELATED: Do Old Coffee Beans Lose Caffeine?
Final Thoughts on Caffeine in Half Caff Coffee
The good thing is you no longer have to dread having an increased heart rate, high blood pressure, restlessness, or other negative effects that fully caffeinated coffee gives you.
And neither do you have to drink decaf coffee with all the goodness sucked out of it.
You can still get the caffeine fix you need from half caff coffee, just in smaller doses of caffeine of a regular cup of coffee.
Half caff coffee offers a great alternative with lower caffeine content and fewer negative side effects while still enjoying the highest quality cups of coffee.