Wake up, turn on the pot of coffee, and hit 'brew'. You realize a moment later that you used the old coffee beans and not the new ones you just bought. Then you start to wonder- do old coffee beans lose caffeine?
Coffee beans can lose their caffeine over time IF they are not store properly. Storage is key. The longer the beans sit, the more dried out the beans can get, causing a lot of the minerals enzymes to start to break down. One of the main ways coffee can lose caffeine is when storing ground coffee.  Once the beans are ground, they needed to be used right away to optimize caffeine and enzymes. Long storage can degrade his over time. 
There are many things to wonder about coffee. Am I storing it the right way? Am I brewing it properly? The list goes on and on. There are also many types of coffee, different roasts, different origins, and different textures.  Each texture and type of coffee has different rules.  Many of which we may be breaking that we had no idea.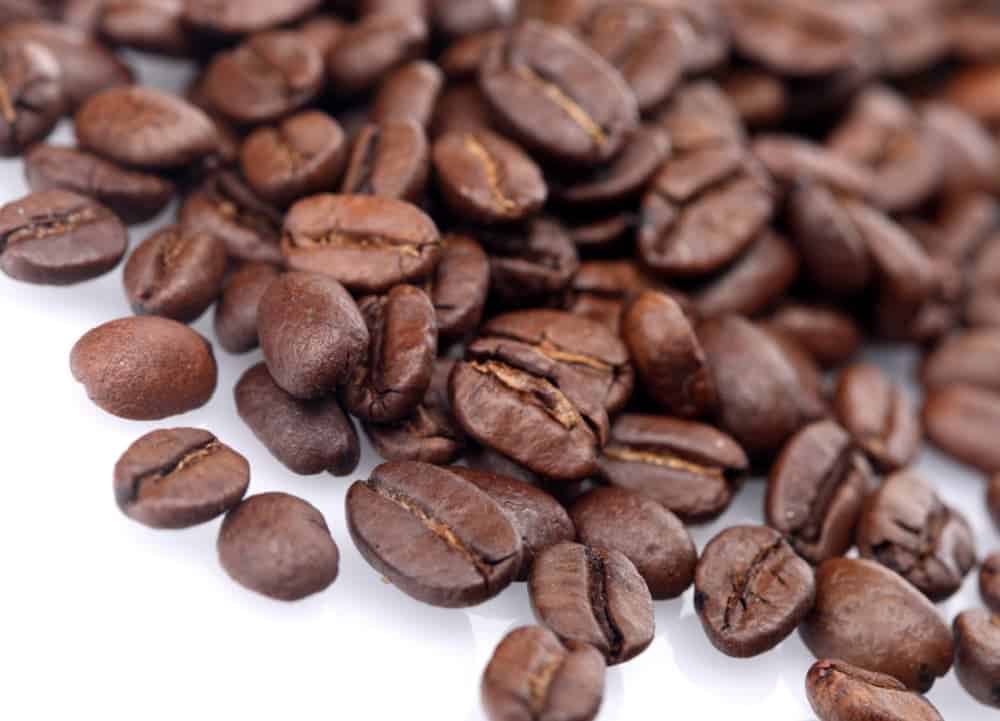 How Long Can You Keep Coffee Beans?
Depending on how you store your coffee, and the type you buy, it can last for months on a pantry shelf if stored properly.  Depending on the type of coffee we will also show your the average shelf life. 
The proper way to store coffee beans is in an airtight container, not in direct sunlight.  Best practices say to buy your beans whole and not ground.  A surprising fact is that as soon as beans are ground, they can start to lose their potency within as little as 10 to 15 minutes.
Not what we thought it would be!  If possible, purchase your coffee as whole beans, and you can purchase a grinder, hand crank, or electric, for pretty cheap.  If you want to get the most out of your coffee, you'll need to rethink the way you brew.
How to Store Your Coffee Properly
Different types of coffee have different shelf lives.  As a general rule of thumb, it is best to keep coffee stored in airtight container in a dry and dark area.  Here are some of the common types of coffee and their general shelf life (when stored properly):
Whole beans: can be kept a for nine months! 
Ground coffee: a few months past expiration date 
Instant coffee: up to an astonishing twenty years
Again, the coffee must be store properly. When store improperly, coffee, as well as many other food items, can go bad much quicker than the expiration date.  Moisture is your worst enemy, so an airtight container is key. At all costs, you will want to avoid freezing your coffee. 
And, the sooner you use your coffee, the better.  Time makes the flavor dull, and the caffeine starts to fade over time.  If your coffee has passed its expiration date, it will not make you sick (unless it is moldy), but it will just have a dull flavor and lack in the normal effects.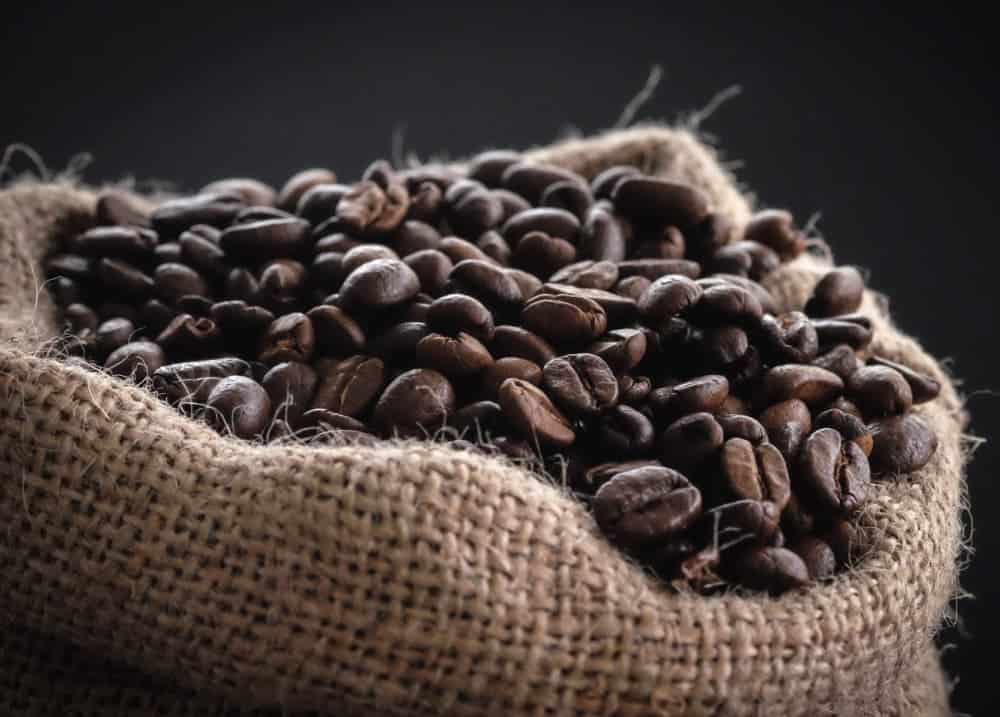 RELATED: Where do Coffee Plants Grow Best
Can you Reuse Coffee Beans That Have Already Been Used?  
Well, technically, you can do whatever you want with your coffee grounds, but should you reuse them is another story.  It is generally ok to re-use the same beans or grounds in the same day, but waiting another day or 24 hours is a whole other story.  
It can be dangerous to use old beans again, even as soon as the next day.  As the moist grounds sit inside the coffee maker, it is breeding ground for bacteria.  Just think about it – moist and dark.  Bacteria's dream.  The last thing you want to do on a groggy morning is brew a cup of mold!
Best Ways to Brew Coffee
There are countless way to brew coffee, and most people have their preferred way.  
Standard coffee pot/single-serve machine: This is done by loading up a filter with beans or grounds and using an automated pot to brew for you.  Single-serve machine typically uses pre-packed pods for convenience.  
French Press – This is done by putting course ground coffee in the bottom of a French press pot and pouring boiling water over the grounds.  After the grounds steep for a few minutes, you use the plunger on the press to push the grounds down to the bottom, leaving the coffee ground free. 
Percolate (stovetop moka pot) – A different way of making coffee, and it often has a bad reputation, mainly because it can be a bit tricky.  This is done by filling the water chamber with boiling water, and then place the filter in the base of the pot and filling with finely ground coffee. You then out it on the stove to heat, watching the pot, so it doesn't boil over.
Pour-over/drip cone: This is done by using a specific pot, that typically is glass and has a cone shape at the top.  You place a cone filter in the top of the pot and place the grounds in the paper filter.  You then pour your hot water over the grounds, and the coffee will drip though the filter to the bottom part of the container/pot/carafe. 
Each of these are unique and produce a different taste to coffee.  Don't be scared to branch out and try a new method of brewing coffee.  You may just fin your new favorite way to enjoy your cup of java!
Ways to Repurpose Coffee Beans 
Once we enjoyed our coffee, we are faced with the next task – disposing of the grounds.  Sure, we can throw them away.  But, why not try and repurpose them – here are a few ideas to try after your next cup o' joe:
Deodorizer – Coffee grounds can be used to neutralize foul smells, which can be helpful in a pinch.  Can be used in your trash bin, fridge, or even in some stinky shoes!
Repairing scratches – Believe it or not, if you have some dark wood in your home that has some surface scratches, rubbing moist coffee grounds in a paste form, on a scratch will make it much less noticeable
Fertilizer in your garden – You can ether mix the grounds directly into your soil, or you can mix them with warm water and pray at the base of plants for a nice boost
Hair – You can wet the grounds and put a paste in your hair, which can bring out a natural shine
Face and body scrub – Depending on the type of grind, the more course grinds can be used as a natural exfoliant to scrub away dead skin on your face and body
These are just a few of the ways we can reduce our waste and reuse some grounds.  Coffee is amazing, before and after we brew it.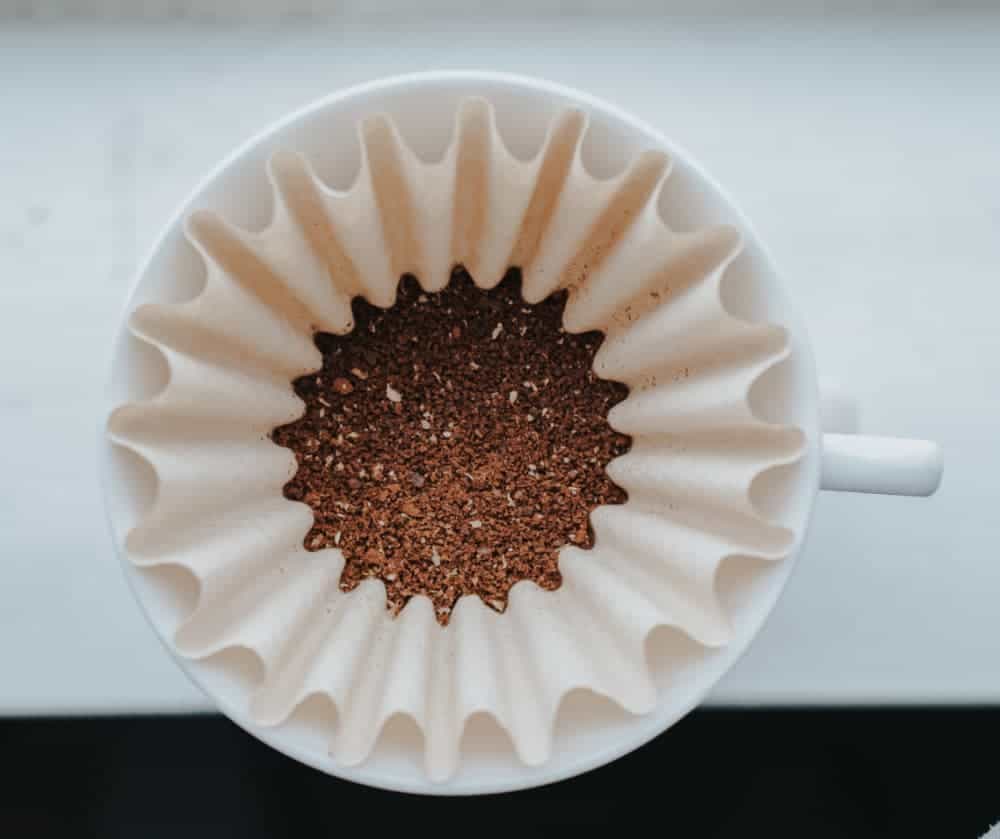 Conclusion
Coffee is quite versatile to say the least.  It has a ton of different forms and can taste a variety of different ways.  But with all food items, it is best to understand how to use and properly store them to maximize the benefit from the item.  Remember, before you toss your grounds, think of how you can reuse them first.
RELATED: