Have you ever found a bag of old coffee beans in the back of your pantry only to discover that they were a few months past the printed "best by" date? Perhaps you found a fantastic deal on your favorite coffee and want to stock up for a few months. It's essential to know how long coffee beans last and if old coffee beans are safe to brew for your morning cup.
In most instances, old coffee beans past their "best by" date are completely safe to prepare and consume for months or even years. While this is true, they will eventually lose their freshness and become stale.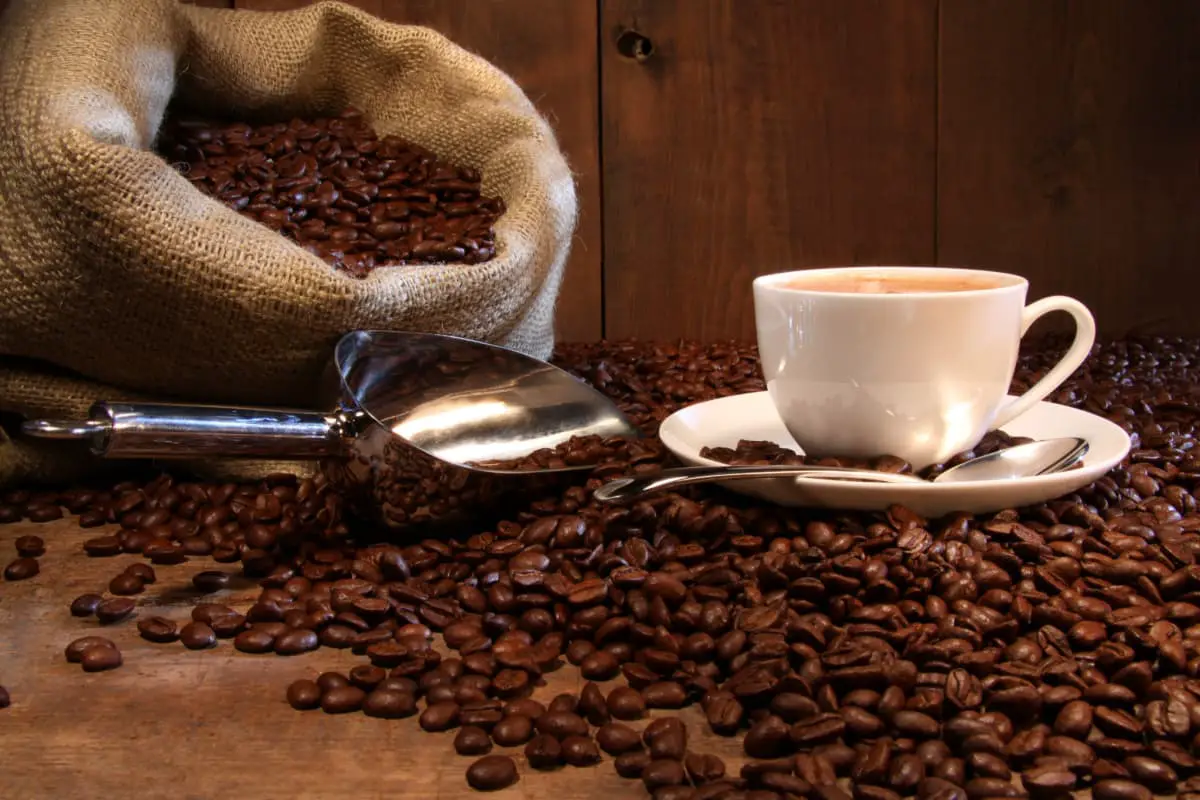 While it may not be harmful to brew and drink your coffee after its "best by" date, there are several essential factors in storing your coffee beans or grounds to ensure the freshest taste. To better understand the key to keeping your coffee beans fresh, continue reading below. 
Do Whole Coffee Beans Go Bad?
Coffee beans are considered a shelf-stable dry good much like crackers and cereal. Coffee lacks the calories for bacteria to feast on, which prevents them from spoiling. The exception is if water or condensation has entered the container and mold begins to grow on the coffee.
So while the bag of old coffee beans that you have in the back of your pantry may not harm you, it doesn't mean the beans haven't gone bad or become stale. There is a good chance that the coffee will have lost much of its original flavor, though not all of it. This is because the beans begin to lose their freshness 7-10 days after being roasted.
Degassing
Degassing is when coffee beans begin to release carbon dioxide after roasting. As the carbon dioxide is released from the beans, it is replaced by oxygen, causing the beans to lose their freshness and eventually become stale, as stated by Food Republic.
Oxidation
The process when carbon dioxide is replaced by oxygen is called oxidation. The rate of oxidation and staling of coffee beans or grounds depends on several environmental factors such as moisture, temperature, and how much oxygen is introduced at any given time.
It's important to remember that many grocery stores shelve coffee for longer than a week. Most commercial coffee is stale by the time it is stocked and purchased by the consumer. With this said, most people won't notice the staleness of grocery store coffee unless they are a coffee connoisseur.
To ensure that you are purchasing the freshest coffee available, it is best to find a local roaster or make sure to check the date of roasting on the package.
Source: Food Republic 
How To Tell When Coffee Beans Are Bad
The most effective way to tell when your coffee beans have gone bad is by just taking a quick sniff. If your coffee beans smell musty, dull, or lifeless, then the coffee has started to become stale.
So, if your hazelnut coffee begins to lose its characteristic nutty aroma, the staling process has already started. You can assume that if your coffee smells musty, it will taste the same way.  
Another way to tell if your coffee beans have gone bad is by their color and texture. Freshly roasted coffee beans are coated in a dark brown oily sheen. Over time, coffee beans will begin to lose their rich color and the oil content will be significantly reduced, leaving the beans dry.
Again, the coffee is entirely safe to brew and drink; it just won't have the great flavor and aroma as it did when the beans were nice and oily.
Most people can smell and taste the staleness of their coffee beans by 30 days after roasting. If you're like me, you'll just add some extra flavored creamer and call it a day! Coffee connoisseurs may notice the change by the 14-day mark.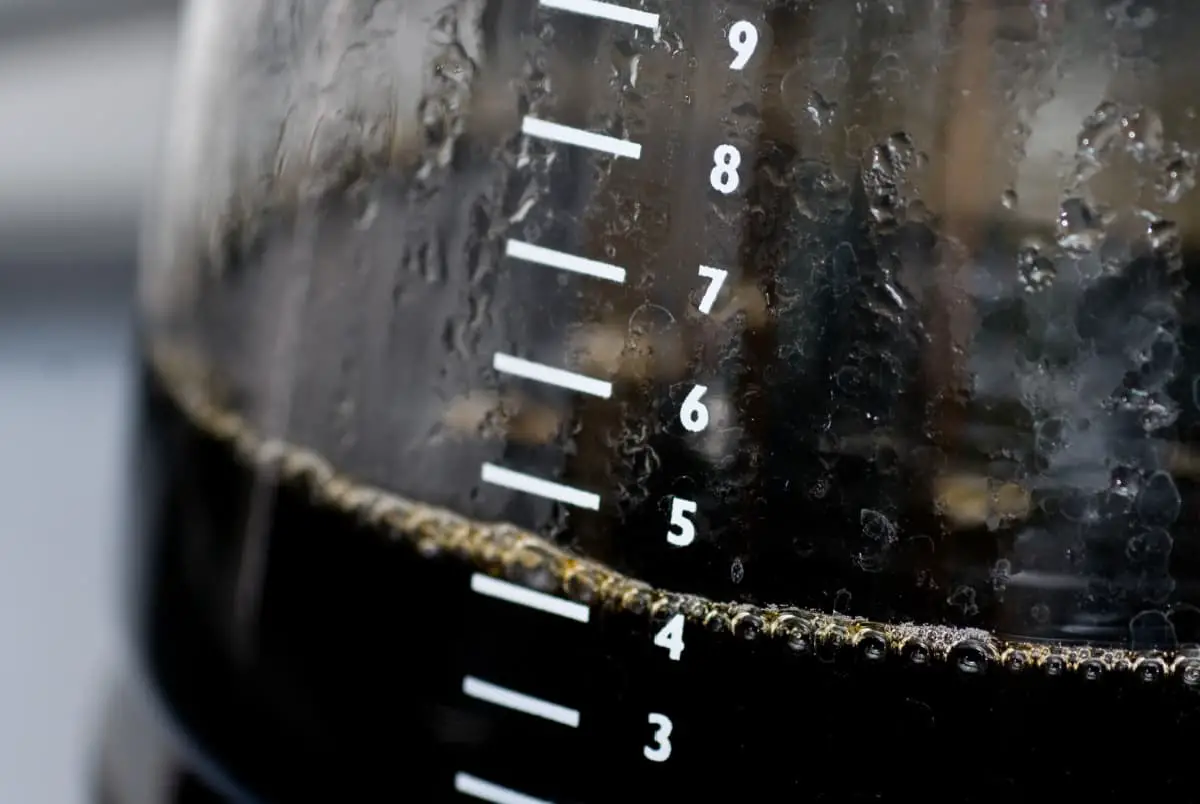 The Exception
If it ever seems that your coffee is wet, it was probably stored incorrectly. Water will cause white mold to form on your coffee beans. In this case, you should throw it out to prevent getting sick from food poisoning.
Not even the best coffee is worth that!
To ensure mold does not grow and get the most time out of your coffee beans, you'll want to store your coffee correctly.
Keeping Your Coffee Fresh
There's nothing better than brewing a fresh cup of coffee as you get ready for the day. Don't allow stale coffee beans to ruin your morning cup.
To prevent premature staling, follow these simple steps.
Do not buy pre-ground coffee beans. While it is the most convenient option, the oxidation process is accelerated once the beans are ground.
Grind your beans at home as close to brewing as possible to avoid any waste.
Store your coffee beans away from exposure to oxygen and light. For short-term storage, valved packs are fine. For long-term storage, use airtight and opaque jars.
Can I Freeze My Coffee?
A standard recommendation is to store your coffee beans in the freezer to keep their fresh taste. Don't do this. The process of taking the container out, opening it, and putting the coffee back into the freezer can cause condensation to form on the beans. This can cause mold to grow.
Additionally, coffee can soak up the flavor of other foods that are stored nearby. That means storing your coffee beans near traditionally "smelly" foods like seafood or garlic may cause it to absorb that flavor. Nobody wants fish-flavored coffee!
If you still decide to store your coffee in the freezer, be sure to use an airtight container to prevent freezer burn. According to the National Coffee Association, it's recommended to quickly remove a maximum of a week's worth at a time so that condensation doesn't form on the frozen coffee.
What You Can Do With Your Old Coffee Beans
Coffee is a wonderful multipurpose product. There are some great ways you can use your old coffee beans to help your skin, home, garden, and so much more.
Suppose you don't want to brew and consume the old coffee beans you had stored. Here are some options to get the most out of them without contributing to the tons of food waste that are thrown out every year:
Grind the coffee beans to make them into an exfoliating scrub for your face or body. Coffee has anti-aging properties, reduces the look of cellulite, and even contains niacin, which may help prevent certain skin cancers among many other things.
Cover the coffee beans with chocolate and enjoy a boost of energy similar to drinking your daily cup. In reality, a serving of chocolate-covered coffee beans will have more caffeine than a cup of coffee.
 Use the coffee beans for art projects just like you would with macaroni noodles. Kids will love it!
Grind coffee beans and use them as fertilizer or natural pesticides.
Grind coffee beans to store in your refrigerator as an odor eliminator.
Don't Toss The Beans!
Whether you decide to brew and risk drinking your old and stale coffee beans or find another use for them, it is completely safe. Your tastebuds are the only thing at risk when it comes to consuming old and stale coffee. 
RELATED READING: