Every year dozens of coffee companies enter the organic coffee market with new blends and origins of coffee beans. The market has become extremely competitive and finding the best beans for your morning (or afternoon, or evening) cup of joe will start to become more challenging as the years pass by, due to an increased variety.
Not only are coffee lovers looking for the best organic coffee for their taste buds, but they're also looking for coffee that is fair trade, fair price, without child labor, and uses sustainable practices for growing and harvesting coffee. It is important to research your coffee before drinking it to get the most benefits from your daily cup (or cups).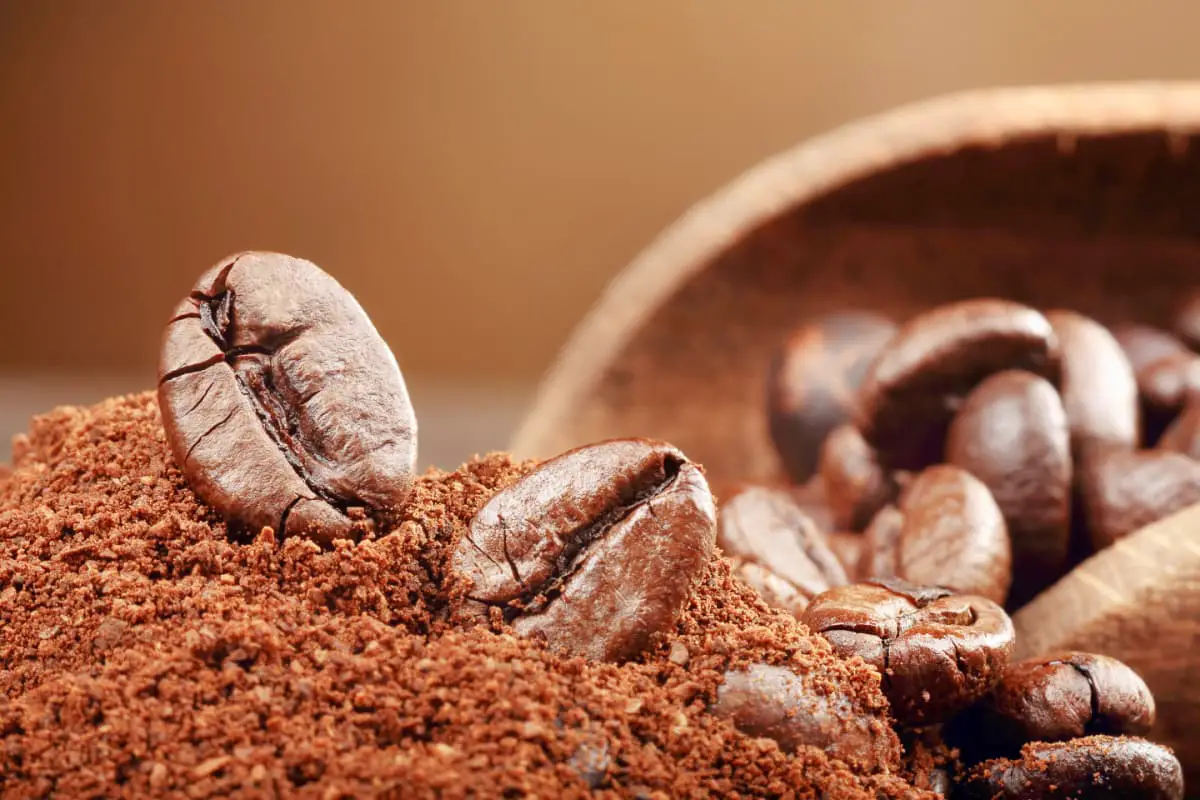 What is Organic Coffee?
Coffee that is organic means it has obtained the (United States Department of Agriculture) USDA organic certification or another local organization, such as Canada Organic, meaning that the coffee is grown without pesticides and chemicals.
The organic label also means the coffee has not been genetically modified, also known as containing GMOs.
Chemical pesticides are used by conventional farmers to keep bugs away from their crops, but organic farms do not use such measures for pest control. Pesticides are toxic to humans and animals as well.
Drinking organic coffee can offer many health benefits.
One study found that organic coffee contains more antioxidants than regular coffee.
Antioxidants help the body fight free radicals (harmful byproducts of cell metabolism) and prevent cell damage associated with cancer and other diseases.
Other Things to Look For
Beyond drinking organic coffee, many consumers are looking for other certifications to ensure that not only are their bodies healthy from drinking the coffee but the economy and the environment as well.
Some other labels people should look for when buying organic coffee beans are:
Fairtrade
Natural fertilizers
Fair wage
Rainforest Alliance Certified
Many coffee companies also disclose on their websites the coffee bean origins and how ethical the coffee production is.
Dangers of Pesticides and Unnatural Fertilizers
Imagine what pesticides and unnatural fertilizers can do when they get into the coffee we drink every day?
Not only are pesticides and unnatural fertilizers harmful to our health and the environment, but they can also change the flavor profile of the coffee itself. 
These potentially harmful chemicals do more than just interfere with organic material; they can reduce organic flavors, alter organic acids, and even remove organic aromas by stimulating or killing the organic compounds that make these flavors.
Pesticides are known to kill bugs, but they also inhibit the growth of coffee plants and the yield of delicious coffee beans.
Using unnatural fertilizers for coffee production is just as bad.
Organic coffee beans need organic fertilizer because they can cause an overproduction of organic material, which interferes with the organic acids and aromas needed for your dose of caffeine.
In order to counteract these effects, organic fertilizers are added in small amounts to organic coffee beans.
So what is our top pick for the best organic coffee brands?
Please note that this article may contain affiliate links. You can read my full disclosure at the bottom of the page.
Lifeboost Coffee
Lifeboost is a coffee company on a mission.
They're passionate about creating the healthiest, tastiest coffee on the planet and want you to be able to drink it guilt-free!
The company itself is committed to sustainability and protecting wildlife.
Enjoy your iced or hot Lifeboost Coffee knowing that their beans are GMO-free, shade-grown, and single-origin so they stay fresh longer than others - plus the low acid beans mean less uncomfortable digestive disturbances. Say goodbye to stomach pain when drinking coffee; say hello to Lifeboost responsibility!
There are also many different flavors including caramel macchiato, hazelnut, French vanilla, and pumpkin spice – with even more coming soon!
Within their flavor profile, they also have medium roast coffee and dark roast coffee in whole bean or ground texture.
Lifeboost coffee also does third-party testing for mycotoxins, which are naturally occurring organisms in food that can cause immune system toxicity.
Kicking Horse Coffee
Unsurprisingly, drinking the best coffee in the world might get you through your day better.
Let Kicking Horse Coffee make the perfect drink to suit your schedule.
Whether you're an early bird or night owl that needs to pull some late hours at work, they've got just what you need to keep going all day long in style with USDA and Canada organic.
From French press for an afternoon pick-me-up to espresso enjoyed after dinner, Kicking Horse has something for everyone who enjoys their caffeine fix. 
They're a one-of-a-kind specialty Canadian roaster. Founded in the Rocky Mountains by 3 brothers with a love for coffee.
Their medium roast roasted coffee has an incredible taste and aroma that only Kicking Horse can provide.
The organic beans are shipped from Africa, Indonesia, Central, and South America before being roasted in British Columbia (BC).
They are known for using delicious arabica coffee beans, which have less acidity and bitterness than robusta beans.
In addition to making good coffee, Kicking Horse Coffee is also known as of the best places to work in Canada.
Death Wish Coffee Company
If you are a serious coffee drinker who likes their coffee black, then this dark roast is for you.
This densely roasted whole bean was created with daring coffee drinkers in mind. Say goodbye to boring and lackluster flavor as Death Wish Coffee provides the caffeine fix that hits hard.
There's no wonder that their coffee has been sent to the International Space Station.
Enjoy their full-bodied classic blend or explore new tastes such as Valhalla Java or newly introduced in 2021, their medium roast.
With more than double the caffeine content of most coffees, Death Wish will sharpen your focus while providing an intense burst of energy to power through any challenge put before you.
For those feeling adventurous and daring (and prepared!) they also have pods sold both as single pods or packs of whole bean or ground coffee.
They also recently introduced a line of canned brewed coffee.
Additional benefits for Death Wish coffee are that they are USDA certified organic and you can also get a delivery subscription for their coffee.
Jo Coffee: No Fun Jo Decaf
Jo Coffee is one of the most reviewed coffees on Amazon. It's made from fair trade, sustainable beans that are certified USDA Organic.
They also have Swiss Water Process Decafs and are kosher. Their coffee is also fair trade USA, and also meet the high standards for environmental sustainability.
Jo Coffee has a variety of award-winning blends to match the taste preferences of any adventurer: from dark roasts like espresso made from arabica beans to decaf coffee styles such as No Fun Jo Decaf, Jo Coffee has a variety of coffee to suit anyone's needs and flavor profile.
An additional benefit to Jo Coffee is that you can use them to sell in fundraisers for your organization!
Don Pablo Coffee: Subtle Earth Organic Coffee
Don Pablo coffee is the upscale option for those looking to have a taste of international flavors on their morning cup o' joe.
Their Subtle Earth Organic Coffee has rich chocolatey and honey-like notes, which work with your morning meal or baked goods inspiration.
You won't find anything like this anywhere else as it's exclusive to Don Pablo.
The Subtle Earth Organic Coffee is made from USDA organic arabica beans sourced from Central America. It comes in light roast, medium-dark roast, and dark roasts that are whole bean or ground.
It's also ground for different brewing styles such as cold brew coffee, French press, or pour-over. This coffee also has low acidity and is certified GMO-free.
Conclusion
With several top choices, the best organic coffee is the one that meets all of your standards, whether those are based on environmental concerns or the quality of the beans themselves.
Choosing the best cup of coffee for 2023 or years to come doesn't have to be difficult.
The good news is you don't have to go to a coffee shop or choose between organic or ethical coffee anymore to achieve great coffee!
RELATED READING:
Is it Safe to Drink Coffee Creamer?
Instant vs. Ground Coffee (What is the Difference?)
How to Grind Coffee Beans for the Perfect Cup of Coffee