Coffee is a popular drink, and the majority of coffee drinkers enjoy it as their morning wake-me-up. If you want to recreate the high-quality flavors found in your local cafe, grinding your coffee beans is one of the easiest ways to do so.
It's easy to grind coffee beans at home if you have a plan of action in line. If you follow these easy steps, you'll become a home barista in no time. Read on to master this method!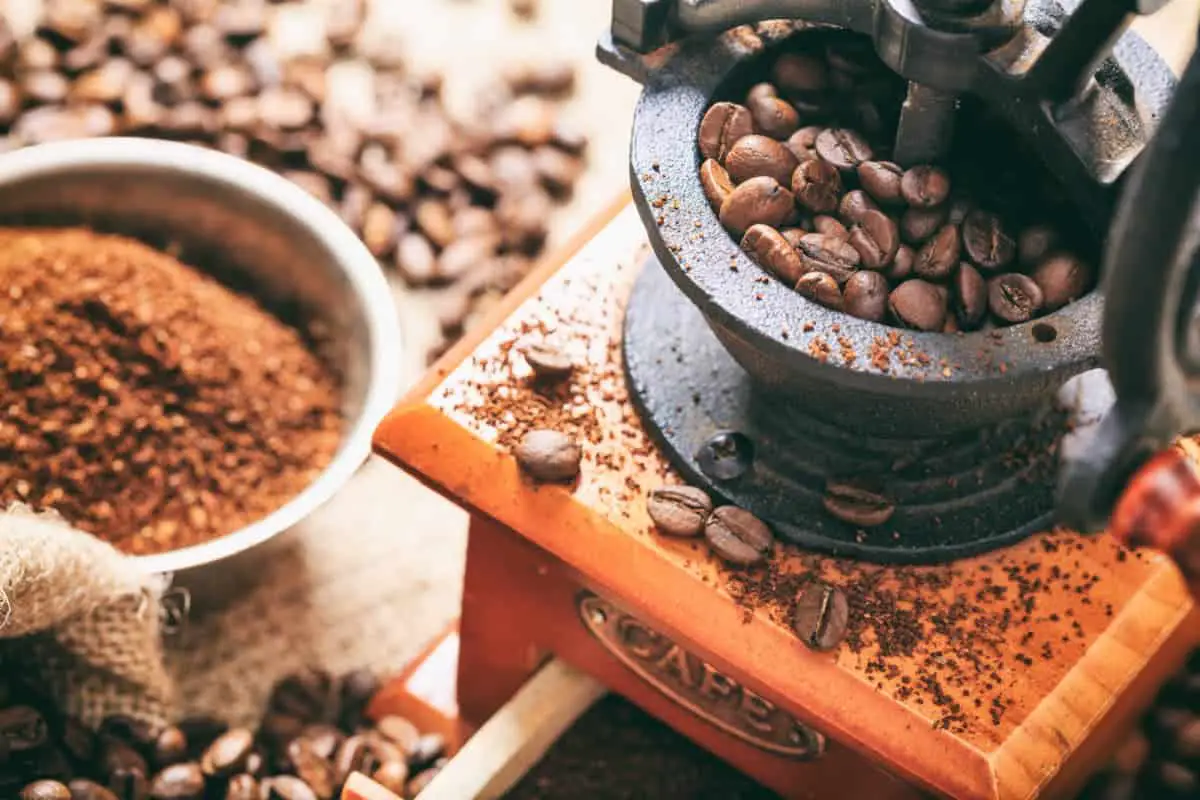 How To Choose a Coffee Grinder
A good starting point for a great cup of coffee is to get the best grind.
When choosing a coffee grinder, a good rule of thumb is to consider what is best for your budget, level of expertise, and space. Most at-home coffee drinkers use a blade grinder or a burr grinder. Both models can quickly grind coffee to various levels of fineness and are quite durable for daily use. 
The most popular type of coffee grinder is the blade coffee grinder. This type of coffee mill has a spinning metal blade that chops up beans until they are ground to your desired consistency. This unit is quite affordable and easy to use and is perfect for those who are just getting started with grinding coffee beans.
A second option is an electric burr grinder, which uses two revolving abrasive surfaces or "burrs" with teeth on them to crush and grind the beans into uniform sizes. 
While different methods, both produce a good quality grind, but the blade grinder is cheaper. If you're looking for a more precise and uniform grind, go with an electric burr grinder.
Which Coarseness Is Best for Grinding Coffee Beans?
The coarseness of the coffee grind is determined by how finely or coarsely you want your beans. If they are too fine, the water will pass through them quickly and not extract enough flavor from the grounds; if they're too coarse, there will be sludge in your cup that detracts from the taste.
Many blade grinders have a number of settings from which to choose, with the coarseness changing as you increase or decrease how many whole beans are in your feed tube. If your grinder doesn't have coarseness settings, you can "pulse" it manually and check its consistency every few minutes. The longer you grind the coffee, the finer it will be.
Here are a few different consistencies you'll want to aim to achieve the right size grind / perfect grind for your whole coffee beans:
Super Fine Ground: This is the finest consistency of coffee, and it nearly dissolves into water when added to it. You will use superfine ground coffee for espresso as well as for Turkish coffee.
Fine Ground: This is the most popular grind of coffee. A finer grind of the beans give a uniform flavor throughout each drink and dissolve well into hot water. You can use it for a hand-pressed espresso shot and for many drip coffee makers.
Medium Ground: Medium grind size another popular coffee coarseness, and it is very versatile. It can be used in a drip coffee machine but is suitable for most brewing method of coffee-making.
Course Ground: This is the coarseness of coffee that will yield a rich, robust flavor. A coarser grind is not recommended for espresso or Turkish coffee because they clog up easily. This coarseness works great for french presses, pour overs, and percolators.
Store-bought ground coffee usually comes in a medium grind, which works great and is the right grind for most machines. However, by understanding the different types of grinds, you can experiment to find the best option for your own machine and brew method to achieve the fresh coffee taste you love.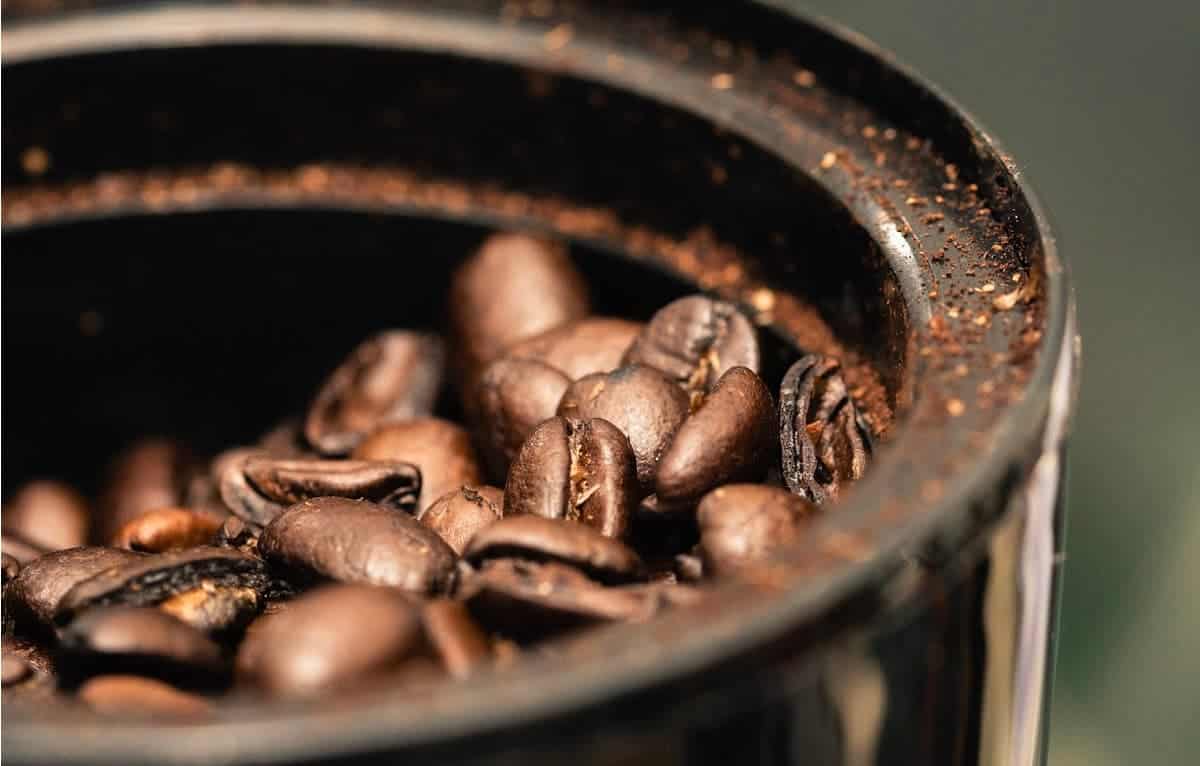 What Type of Coffee Makers Are There?
There are three common types of coffee makers; a drip coffee maker, a french press, and an espresso machine. Each variety will produce a different flavor and consistency of coffee, even if you are using the exact same coffee bean. 
Drip Coffee Maker: If you are using a drip coffee maker, choose the coarseness that is best for this method. You'll want to go with the medium ground or coarse ground beans because they are less likely to clog up your machine and create sludge in your cup.
Percolator/French Press: You'll want to use coarse ground coffee for these methods of brewing. The coarse grind won't clog the filter and will yield a rich, robust flavor without much sludge in your cup.
Espresso Machine: Use superfine ground beans because they dissolve well into hot water and are perfect for espresso shots as well as Turkish coffee.
With all of the above methods, your freshly ground coffee beans will have an increased flavor, aroma, and body in comparison to pre-ground coffee.
How Much Coffee Do I Need To Grind?
When grinding coffee measure out the amount of beans needed by weight. If it's in volume measurements, aim for no more than 20-30% by volume of coffee grounds per cup. Measure out the amount of beans needed by weight and multiply it by how many cups of coffee you will be brewing.
You can adjust the number of beans you'll use depending on the richness of your beans as well as your strength preference. Use a little more if you like a stronger cup of joe. Add fewer beans to your grinder if you prefer a lighter batch.
How To Grind Coffee Beans
Once you have the perfect coffee terms, it's time to grind to get a delicious cup of coffee at just the right grind consistency for some good coffee! Put your beans in the hopper and turn on your grinder. Adjust as necessary for desired coarseness and best results.
It is important that you don't let any grounds or smaller pieces escape from the bottom of the machine when grinding since they will cause a mess if they escape.
Dump the ground coffee into an airtight container and store it away from light, heat, or moisture to ensure you have great coffee with the best flavor you can achieve when making your own coffee. Another way to keep your coffee grounds fresh is by grinding them just enough for the immediate needs and leaving the rest of the beans whole in an airtight container.
You can also store them in a tightly sealed container in the refrigerator or freezer. This helps to maintain the freshness of your coffee beans by slowing down the oxidation process.
Summary
By now, you know how important it is for coffee lovers to grind your coffee beans fresh before brewing a cup or pot to achieve the best coffee flavor. However, there are many different types and consistencies of grinds with which to choose from that can make this process less straightforward. 
Approach the process with curiosity, take note of your results, and make adjustments as you go along.
By your second or third batch, you'll have perfected your bean grinding method, and should be able to make great coffee that surpasses the quality of your local coffee shop.
RELATED READING:
How Many Tablespoons in a Coffee Scoop (The Perfect Cup)
How to Repair a Smoking Coffee Grinder
How to Grind Coffee for an AeroPress: 4 Tips
Coffee Grinder vs Food Processor: Does it Make a Difference for Grinding Coffee?