If you are like many people in the world today, you enjoy a few cups of coffee in the morning. Part of making that perfect cup is knowing exactly how much ground coffee is required for a standard cup of coffee. This involves measuring out just the right number of tablespoons. Do you know how many tablespoons should go into the perfect cup?
As a general rule, a perfectly level coffee scoop holds almost two tablespoons of coffee. Stronger coffee requires a complete scoop for every cup. For a weaker beverage, then one scoop (or one and a half) should be enough coffee. 
It seems as if every coffee drinker alive has a different notion of what constitutes the perfect cup of coffee. Much of it has to do with the quality of the coffee, but a great deal of it has to do with the coffee to water ratio. Continue reading to learn more about how to add just the right amount of coffee to your cup.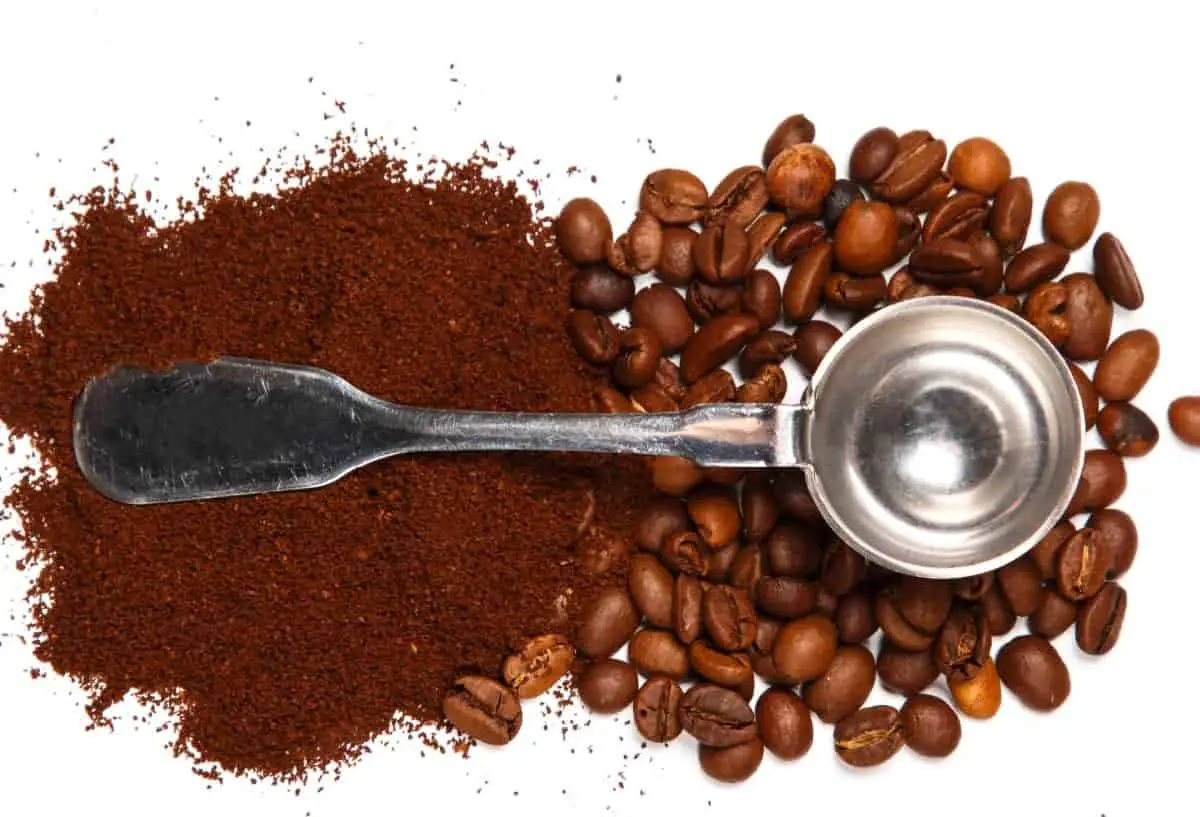 How Much Coffee Does a Scoop Hold?
If you have a traditional standard coffee scoop, you will be able to put 10 grams of ground coffee in it. To make matters simpler, that is roughly the equivalent of two tablespoons. With the typical cup of coffee being six fluid ounces, one scoop is usually all that is required. 
Knowing how many scoops of coffee you prefer in your cup is a critical piece of information. You might not always have a coffee scoop available. If you don't, you can either use a tablespoon from the kitchen or a measuring spoon. Anything that measures out 10 grams of coffee is what you are looking for. 
What is the Proper Coffee to Water Ratio?
The "golden ratio" is often considered one to two tablespoons per six fluid ounces of water. A standard coffee scoop is 2 tablespoons, so this should make it easy to get precise measurements.
The first thing to know about great coffee is that generally, it will depend on every coffee drinker's taste. In the end, more coffee to the same amount of water will result in a stronger taste. For those who want weak coffee, the amount of coffee should be reduced.
Baristas tend to have their own formula, but when you are making your own coffee, simply find the accurate measurement for you. 
Nothing ruins an otherwise good cup of coffee like using the improper amount of whole beans or coffee grounds when getting the coffee machine ready. This is perhaps the most important part of the brewing process.
As stated, a good starting point is 2 tablespoons for a typical cup size (6 ounces), but if the coffee tastes too strong, an easy way to fix this is by adding a little water.
As mentioned, some people prefer to have a weaker cup of coffee. However, even this requires specific water to coffee ratio if you want the beverage to taste great. A lot of people find that coffee that is too weak ends up tasting like dirty water. 
This is why finding your personal standard ratio is key for YOUR perfect coffee.
What is the Proper Size for a Coffee Cup?
A general guideline or rule of thumb is that the average size of a coffee cup is six ounces. This is essential. You will find mugs in the typical kitchen cabinet that range anywhere from 4 to 12 ounces. This will make it more difficult to determine exactly how much coffee to add to each cup, filling the rest with water. 
As we discussed, the perfect amount of coffee to add to your cup is two level tablespoons. However, it is important to remember that this ratio depends on you using a six oz cup and filling it up accordingly with water.
Even using an eight-ounce cup will throw this balance off somewhat, meaning you are going to need to add the perfect amount of additional coffee to the cup. 
Should You Use a Coffee Scoop?
If you wish to make the perfect cup of coffee every morning, then you should be using a coffee scoop. This is the best way to measure the exact amount of coffee to add to your six-ounce cup. The key is to make sure that you are using an appropriately sized coffee scoop. 
It can be frustrating, but there are indeed different sizes of coffee scoops. A lot of this has to be with packaging, while some of it has to do with manufacturers simply not paying attention.
Regardless, you will simply need to find a scoop that allows for 10 grams of coffee to rest inside. Once you find that you are golden. 
If you are traveling and want to know if the scoop you are presented with is the proper size, you can do the tablespoon test. Since 10 grams of coffee is roughly equal to two tablespoons, that will give you the confidence you need to know that you are about to brew the perfect cup of coffee right there in your hotel room. You can also buy a stainless steel coffee scoop and bring it with you.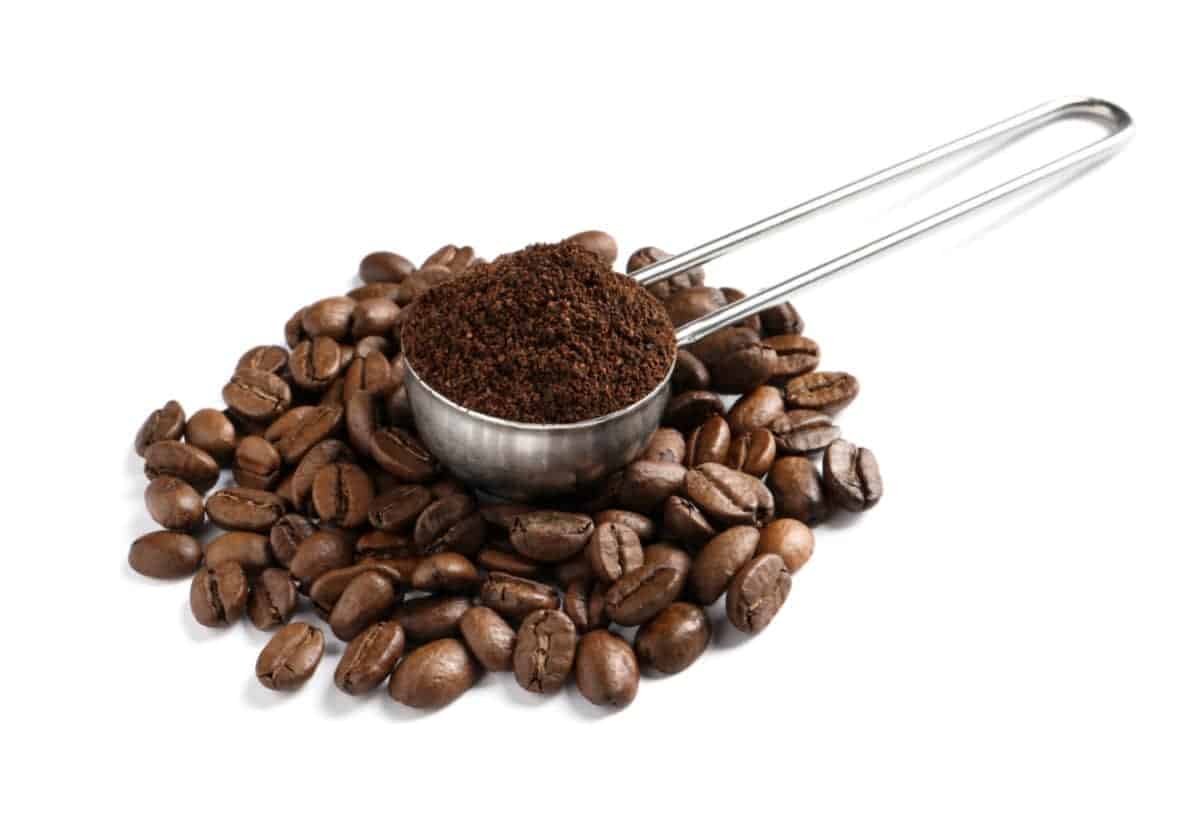 How Much Coffee and Water Should You Add to a Drip Machine?
You will want to add an equivalent number of scoops of coffee for every cup that you plan on brewing. If you are going to add 10 cups of water, then you will want to add 10 scoops of coffee. Naturally, this also comes down to personal taste so that you may add a bit more or less than the ten. 
If you enjoy more than one cup of coffee in the morning, then you will probably want to use a machine. The same principle applies as to the cup and water ratio.
Make sure that you added the right amount of water to the machine combined with the proper number of coffee scoops. If you do that, every cup that you pour should taste great. 
Wrap-Up 
One of the joys of life is a hot cup of coffee in the morning. If you want to make this experience as enjoyable as possible, you will want to measure out of the perfect scoop for a consistent cup of coffee every day! If you do that, your day will get off to a much better start as a result. 
RELATED READING:
How Long Does Coffee Creamer Last Before it Goes Bad?
Does Coffee Go Bad? How to Tell if Coffee is Old and Rancid
Why Your Instant Coffee is Hard: And What to Do!