If you recently found an old tin full of coffee from months ago while cleaning out your cupboards, you might be speculating if it has gone bad or if it can still be brewed and used. When looking for ways to find out, you'll discover many conflicting statements and a lack of detailed explanation for doing it. 
To help prevent you from risking the chance at a bad cup of joe, this article provides steps you can take in determining whether or not your coffee is old and rancid. Read on and learn the essential steps in telling if your coffee has gone bad.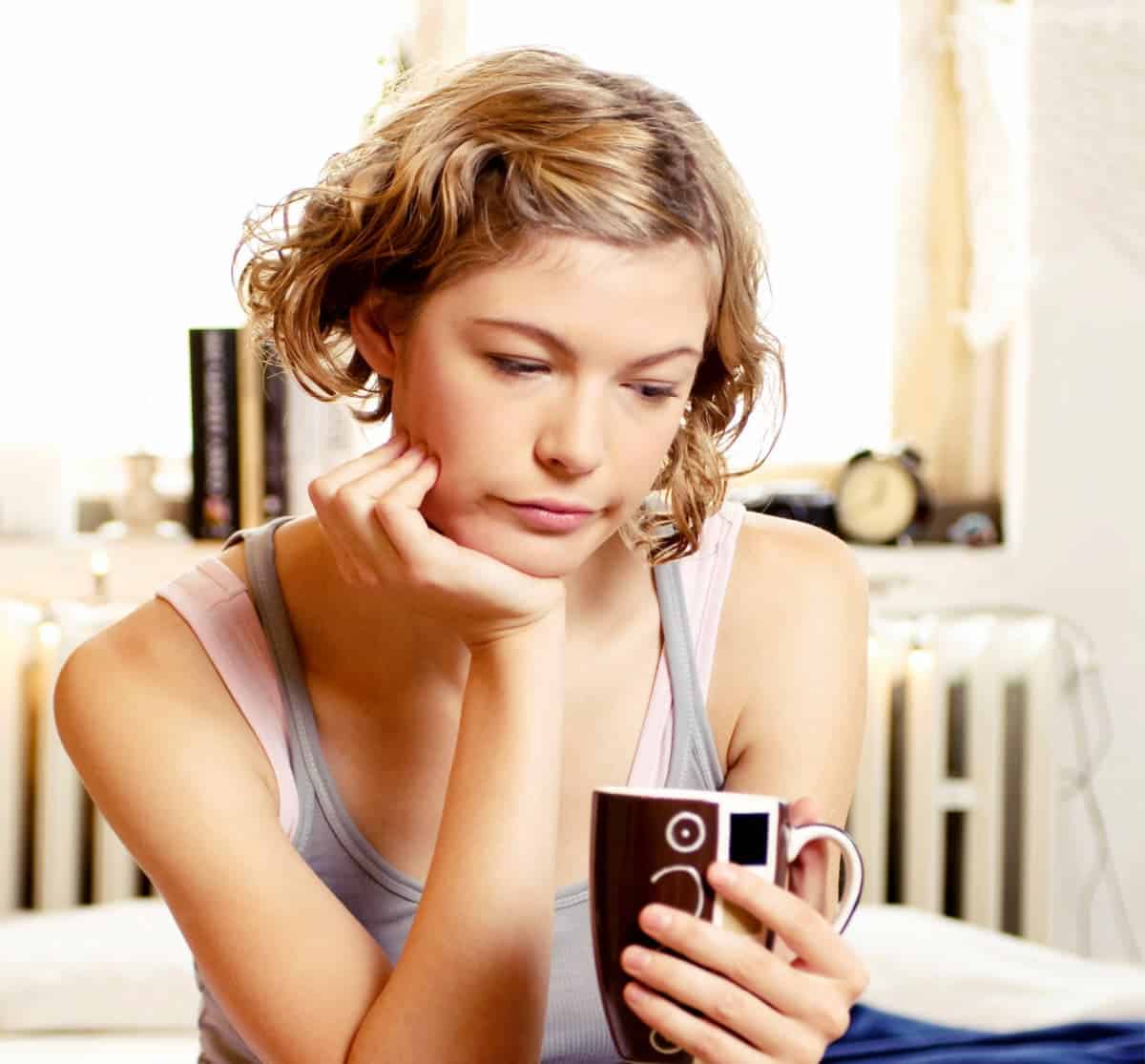 Note How You Have Stored Your Coffee
The first thing you'll notice when you grab your container of coffee is its storage condition or what part of the kitchen you place it in. Noting this is the starting step in telling if your coffee is old and rancid, as it can help when closely observing it later. 
Most importantly, you want to take note on: 
The temperature of the environment the coffee is stored in
The humidity where the coffee is stored at
If the coffee is stored in an airtight container 
Whether the coffee came with a roast date printed on the surface of its container
If the container the coffee is in has been previously opened or remains partially open
Each of these plays a factor in determining the coffee's shelf life and whether it will turn rancid within a few days. 
Look at the Coffee's Roast Date
Checking the coffee's roast date may seem like an obvious step but can often be overlooked or forgotten upon using a container of coffee. The purpose of reviewing the roast date is to help you determine whether the coffee has officially expired yet. 
The type of coffee you have, whether whole beans, ground beans, or instant coffee, can affect how long the coffee can last past its roast date. Whether or not the coffee has been opened or remains in an airtight container also plays a small part in the shelf life of coffee, as noted earlier. 
| | | |
| --- | --- | --- |
| Type of Coffee | Unopened  | Opened |
| Whole Coffee Beans | 6-9 months | 6 months |
| Ground Coffee | 3-5 months  | 3-5 months |
| Instant Coffee | 2-20 years | 2-20 years |
When you check the roasting date and notice that the coffee has just about reached the cusp of its shelf life, then it's your best bet to open it up and personally check to make sure it hasn't gotten old yet.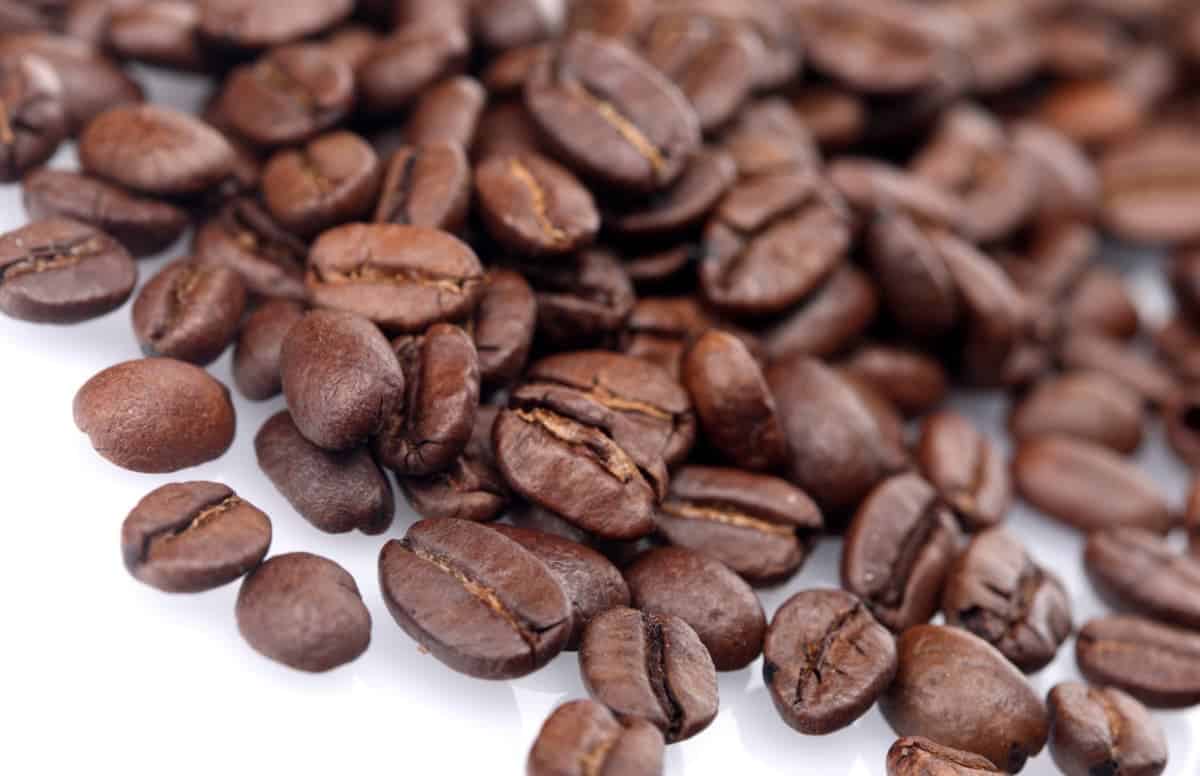 See How the Coffee Looks
Generally, rancid coffee won't visually look any different from fresh coffee, but it is still crucial to look at it. Looking at the coffee first is especially important if you live in or store your coffee in a high-temperature, humid environment. 
Coffee is hygroscopic, meaning that coffee can absorb moisture in the air in a humid environment.  If coffee is constantly exposed to this type of environment, it can potentially lead to mold growth. This mold will mainly be visible if the container hasn't been checked for weeks after sitting in a humid area. 
Storing your coffee in places such as the fridge or freezer can also cause this mold growth. This mold occurs again whenever you take your coffee container out of the fridge and open it, causing moisture to go inside, especially while it's still cold upon opening. 
Checking to see how your coffee looks is crucial before seeing how it smells for cases like these. It would be terrible if you opened the container and tried to smell it before realizing there was mold in it. 
RELATED: How to Know if Coffee Creamer is Bad
Check the Coffee's Smell
If you're a coffee-lover, you're likely familiar with the pleasant aroma that emits from any open container of coffee. Fresh coffee contains this aroma, but once it has reached the end of its shelf life and has gone stale, it loses it. 
Typically, your coffee has gone stale if it smells: 
Dusty
Like cardboard
Bready 
Like an ashtray 
Sometimes, the smell may be minor, and you might not notice a difference with it at first. To combat this, it's a good idea to compare its fragrance to a similar brand of coffee if you have it on hand. Otherwise, a small taste test can be conducted.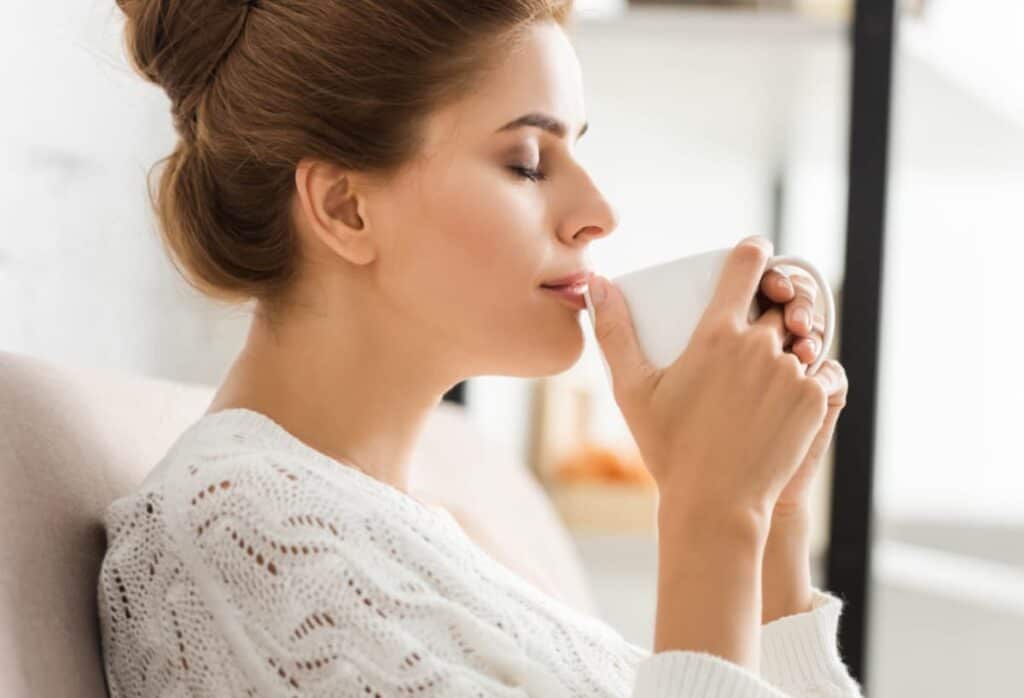 Conduct a Taste Test
A taste test is a final step or a step you take if you couldn't previously determine if the coffee has gone bad. For this step, brew a small amount and leave it as black coffee. Be sure not to add anything to it, as it might affect its taste. 
Leave the brewed coffee alone for an hour or so before you come back to it and take a sip. The taste of coffee should be pleasant and familiar, but if it tastes sour or has a bitter flavor, then the coffee is officially rancid. 
This bitter flavor is the result of chemical reactions that occur with contents in the coffee itself, such as: 
Various oils
Amino acids
Chemical compounds 
When coffee is brewed, these contents are extracted from the coffee and give it its best flavor. Over time, as coffee is exposed to air and reaches the end of its shelf life, these contents start to degrade. When they become degraded, there is nothing left to extract to give the drink its coffee flavor, resulting in that sour, bitter taste.
There are some cases where the coffee may taste bland or "sandy" instead of either good or bitter. If the coffee tastes dull, it's at a short stage between going rancid, so it is best to throw it out anyway. 
Check Your Coffee in the Long Term
Every morning should start with a good cup of coffee, so always check and make sure you have the freshest coffee. Store your coffee in a cool, dry place within an airtight container to ensure the coffee doesn't go bad. 
If your coffee does manage to become old and rancid, always make sure to toss it out so you don't begin the day with the bad news of a stale cup of coffee. 
RELATED READING:
• Why Does Some Coffee Taste Nutty? Is That Good or Bad?
• Does Cold Brew Coffee Need to Be Refrigerated?