With over half of all Americans drinking coffee each day, it's obvious that folks everywhere like that morning pep in their step or that little push to help through the afternoon slump. But can you get that same energy boost from eating coffee beans? 
Eating coffee beans will get you energized. They contain caffeine, the active ingredient in coffee. Caffeine occurs naturally and is generally considered safe when consumed in moderation.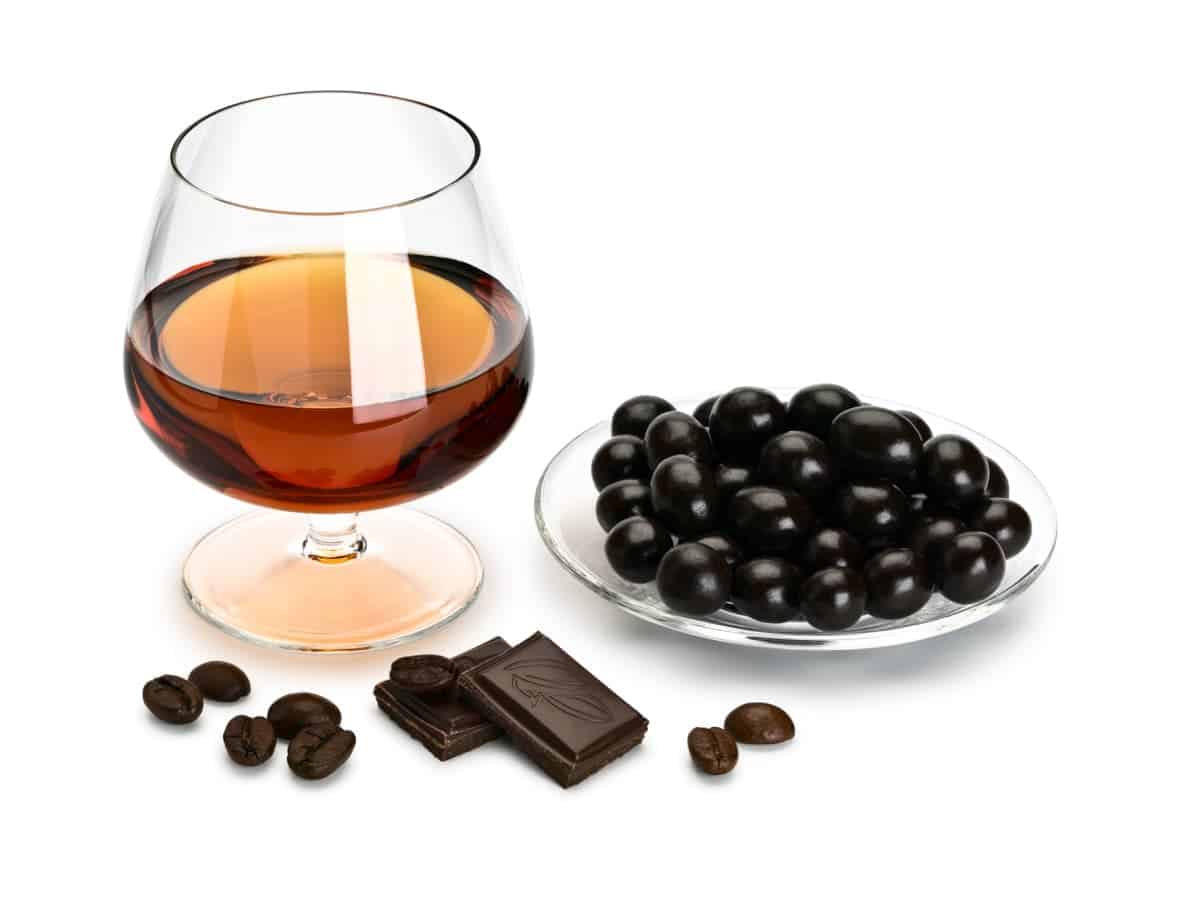 We know that coffee beans contain caffeine, but how much caffeine a person needs to feel energized varies greatly. Some folks are hypersensitive to caffeine and can tolerate small amounts if any.
Others have a natural or developed tolerance to caffeine's effects and may require much higher doses to drag themselves out of bed.
As an Amazon associate, I earn from qualifying purchases.
How Many Coffee Beans Would You Need to Eat for Energy?
To get an idea of how much caffeine there is per bean, we'll consider arabica beans, which are the type of bean we are all used to drinking, as that is what commercial and specialty coffee companies use.
Arabica beans have about 5mg caffeine per bean; one would need to eat twenty or so to get the effects of a single cup of coffee. 
But that's just an estimate for one type of bean. The effect of eating a coffee bean for its caffeine will depend on some variables: 
Caffeine concentration in the coffee plant – It varies, depending on the variety of coffee plants. 
Caffeine tolerance of the person. Different bodies have different sensitivities to caffeine. Note: Caffeine can also amp up the effect of some medications, so this is an important consideration before consuming coffee beans. 
Caffeine and calories in the coating, if the beans are coated. 
What "varietal" a coffee is referred to where it is grown. The "blend" is how those varietals are mixed, and the "type" of bean is limited to three primary types: two very well-known and one that is far less common.
Coffee Bean Types 
Coffee beans come from a variety of trees, and their beans vary greatly in caffeine content by species. Some produce rather small amounts, while others produce far more. When it comes to types, 
Coffee Type
Relative Caffeine "Strength"
Estimated Caffeine
per bean, depending on size and roast
Arabica 
Average
1.2% caffeine Or about 5-10 mg 
Robusta 
High 
2.2% caffeine Or about 9-15 mg 
Liberica
(also covers the type called "Excelsa")
Low
About 1% caffeine About 5 mg
Sources: Eleven Coffees, Coffee Informer, Malaysian Journal of Analytical Sciences
And, for those who like their beans chocolate-covered, chocolate adds about 1-2 mg of additional caffeine per bean, depending on the chocolate used. 
Can You Eat Raw Coffee Beans for Caffeine?
Coffee beans, whether roasted or unroasted, are edible and contain substantial amounts of caffeine. While perfectly safe, most people don't eat raw coffee beans.
Raw or "green" coffee beans have an earthy or grassy flavor many find unpleasant and are much tougher to chew than their roasted counterparts. 
They are also more acidic and, as such, can cause heartburn. These qualities lead people away from consuming raw coffee beans.
Ways to Eat Coffee Beans for their Caffeine Boost
There are several ways coffee beans can be prepared for consumption. As previously mentioned, they are edible raw, though that doesn't sound too appealing, does it?
Chomping on roasted beans – Choose the light and medium roasts for the best flavor. Dark roasts tend to taste more like the roast than the bean. But if you're the one who likes burnt kernels at the bottom of the popcorn, go dark!
Snack on chocolate-covered beans – a rich, semi-sweet to dark chocolate complements the coffee flavor perfectly. You can even make chocolate covered coffee beans at home. Remember, the chocolate adds to the caffeine content. 
Blend coffee beans into your morning smoothie – Blended with the right complementary ingredients, ground-up coffee beans blended into your smoothie give a nice coffee flavor, with the caffeine boost you are looking for. 
Whichever way you go about it, be sure to do so in moderation, like any treat. 
Benefits and Risks of Eating Coffee Beans
Eating coffee beans conveys several health benefits. Some are from the beans themselves, while most come from caffeine itself.
Health Benefits
Coffee beans are high in fiber generally good for a person's digestion and gut health. Coffee beans are also high in antioxidants, namely phenolic compounds.
Phenolic compounds, antioxidants found abundantly in coffee, have been connected to the prevention of cardiovascular disease and inflammation. 
Coffee has also been linked to cognitive improvement and is implicated in reduced rates of depression amongst vulnerable populations.
Risks to Health
Too much of a good thing is usually bad, and the same is true of coffee. Overconsumption, or consumption by sensitive people, can lead to some unpleasant short- and long-term health effects.
Immediately, overconsumption can cause rapid heart rate, heartburn, excessive sweating, and may act as a laxative. Surprisingly, eating coffee beans for too long has been linked to high levels of cholesterol.
People who have preexisting cardiovascular issues or are pregnant should avoid caffeine except in very moderate amounts.
How Does the Caffeine in Coffee Work? 
Caffeine is what's called a psychostimulant, a drug that speeds up the nervous system. Many stimulants act on the dopamine and/or norepinephrine centers of the brain, while caffeine does not. Caffeine's effects come from a variety of systems that it affects. 
Caffeine blocks adenosine, which is one chemical that creates sleepiness. Therefore, your cup of joe helps keep you awake.
Caffeine stimulates the autonomic nervous system. This is what is responsible for the fight-or-flight response. The right amount of coffee keeps us aware – too much can make us feel paranoid. 
Caffeine is also thought to antagonize, or shut off, GABA receptors. These receptors mediate anxiety and inhibition.
These different ways of altering brain function give us that peppy, jittery feeling when we're properly caffeinated.
Eating Too Many Coffee Beans Can Make You Feel Bad
Caffeine's effects on the body and mind can be seen in two main categories: therapeutic dosage and over-dosage. At therapeutic doses, up to 200mg, users report less morning grogginess, generally more physical and mental energy, increased focus, and better mood. 
Signs That You May Have Eaten Too Many Coffee Beans 
These following effects aren't limited to the consumption of coffee beans. They are examples of what happens with too much caffeine from any source:
Rapid heart rate
Excessive sweating
Anxiety/paranoia
High blood pressure
Heart palpitations 
In short, if you feel symptoms of stress, your body may be telling you that you are far too caffeinated and may even need medical attention. 
Differences Between Brewed Coffee and Roasted Coffee Beans
When brewed as a beverage, the coffee loses a large portion of the caffeine that occurs in the whole beans. Brewing ratios of seven grams ground coffee per ~100mg cup indicate a significant loss of caffeine in the finished coffee. This would be a yield of about 40-50% of the caffeine in the dry beans, compared to roughly double the amount when eaten. 
Not only are there higher levels of caffeine in dry coffee beans, but eating them leads to a faster onset of effects, which are noticed within a few minutes. 
Studies suggest higher caffeine is also absorbed quickly through the lining of the mouth. There are reasons you feel the caffeine more quickly from eating coffee beans alone.
The result is your coffee bean snack kicking in much quicker and a good bit harder. Eating coffee beans can provide a much more intense experience than simple filter-brewed coffee. This isn't for everyone, especially those with complicating factors I'll touch on shortly. 
The Downside of Coffee Bean's Quick Kick
People with high blood pressure issues, certain psychological disorders, or digestive troubles may want to take extreme caution with this method of ingestion, as the pronounced effects of eating coffee beans could prove quite uncomfortable. 
More generally, you should avoid caffeine in all forms if you deal suffer from:
Cardiovascular disease
Cardiac arrhythmia
Severe anxiety
Peptic ulcers
Gastrointestinal reflux
Like with all drugs, caffeine can interact with several medications. Be sure to consult with your doctor before you start or increase your coffee intake.
Conclusion
While few things beat the smell of a freshly brewed pot of coffee first thing in the morning, we learned that dry coffee beans contain far more caffeine than a comparable cup of coffee. 
Munching on some coffee beans is a quick, efficient way to get that caffeinated kick we've all grown to love and depend on. 
Learning a bit about the history and origin of coffee and the desired effects sought by coffee drinkers helped contextualize the article. Now you know the major differences between brewed coffee and whole coffee beans as sources of caffeine.
RELATED
---