Sitting down with a steaming cup of hot coffee is one of life's greatest pleasures for many of us. The smell of the beans, the feeling of the hot brew with your hands around the mug, the bitter taste, maybe cut with cream and sugar. Some can't even begin their day until they have had their first mug of morning joe. 
Coffee has a long expiration date, and there are ways to extend the life of beans. However, the fridge is the last place you want to keep them, whether whole or ground. 
So, where should they be stored? How long will they last if you do put them in there?
Read on to find out why you don't want to keep your coffee in the fridge and where it is better stored for ultimate freshness.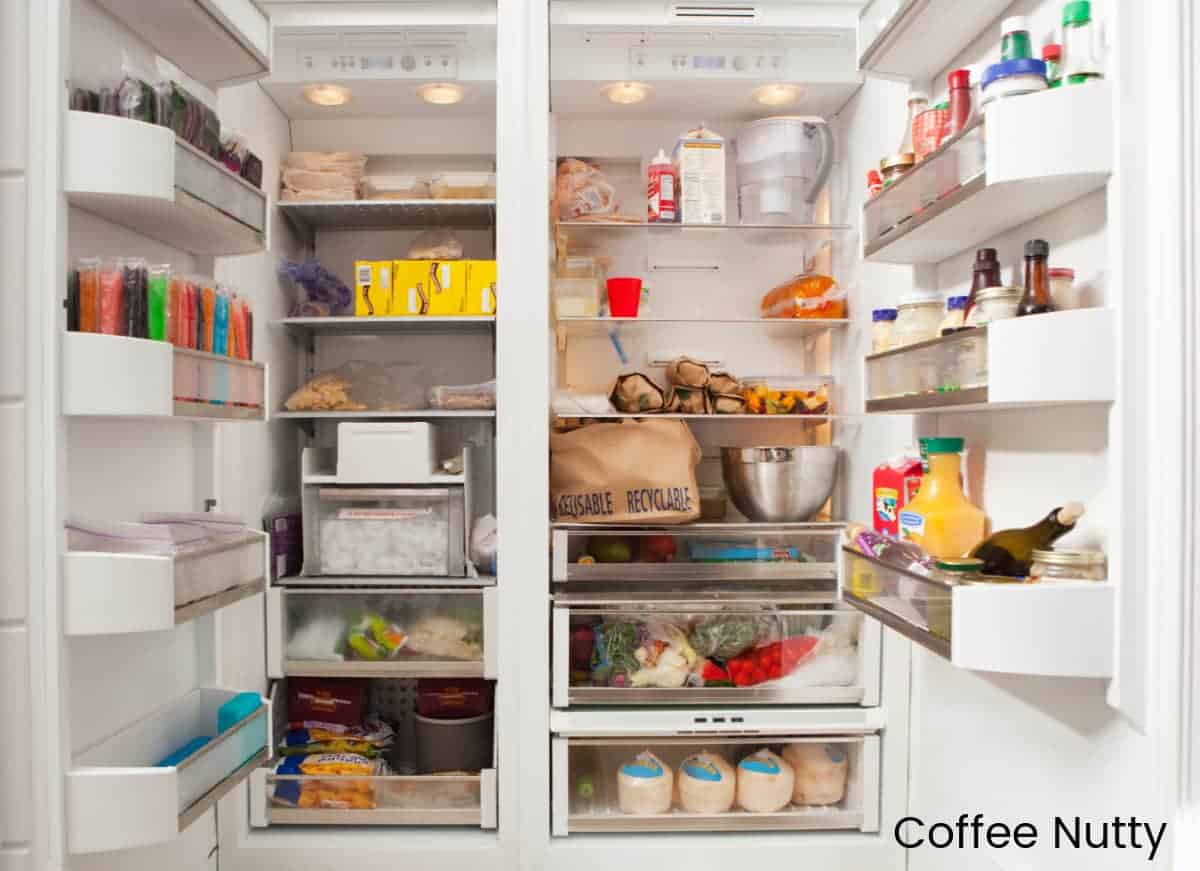 Why Shouldn't I Keep Coffee in the Fridge?
It is the first week of an open can of coffee grounds, and you go to pull it out of the fridge. You pop open the can and get that first whiff...of old vegetables and eggs. What in the world happened? 
One of the primary reasons to avoid putting coffee in the fridge is that it acts as a deodorizer. That means it will suck up the smells coming from your fridge, which are far from a pleasant aroma. 
You can't make your coffee last if it reeks of cabbage.
The best quality coffee isn't necessarily about the expensive beans gathered by hand and imported from a holy hill in Malaysia.
It isn't even about the roast date. It starts by avoiding a rancid cup of grounds that smells and tastes like other food items, no matter what they are. 
What about the freezer? Some will claim that it enhances the taste of ground coffee by releasing its inner aroma or increasing the shelf life of coffee. According to experts, this has never been proven; it seems anecdotal from those who swear by the method. 
Freezing your coffee leads to potential moisture. Freezing coffee will expose whole and ground beans to molding, changing flavors, and a different aroma.
RELATED: Does Coffee Go Bad? How to Tell if it is Rancid 
Beans vs. Grounds
People will often buy too much coffee, keeping it around for a long time.
At first glance, it may seem that the shelf-life of coffee would be extensive. But the flavor of the coffee can start to change in as little as a couple of weeks when not correctly stored. 
Whole beans maintain the best, freshest flavor.
Thanks to the natural oils within whole coffee beans, one of the most common mistakes brew lovers make is grinding it before using it. Fresh beans should be measured each time for the size of the pot you intend to make at the moment. 
Does that mean ground coffee will go bad? Not exactly. 
When you grind up the beans, you release the oils, and this can cause them to go stale. This inevitably impacts the aroma and taste, making it milder. Some people prefer this, as the taste of certain styles of roast are too strong for their pallet. 
If this is you, buying a milder style with a less intense coffee flavor, then keeping it in bean form is a better option. You will still have the freshness that comes from grinding the beans just before use, without the bitterness that can be overwhelming to some sippers.
RELATED: Do Old Coffee Beans Lose Caffeine?
Ways To Keep Coffee Fresh for Longer
That isn't the only way to make your coffee last.
Knowing how to properly store it will give you the longest possible shelf life while keeping the taste of your coffee optimized.
You will love the unique flavors of different bean types from other regions when you properly store and prepare them.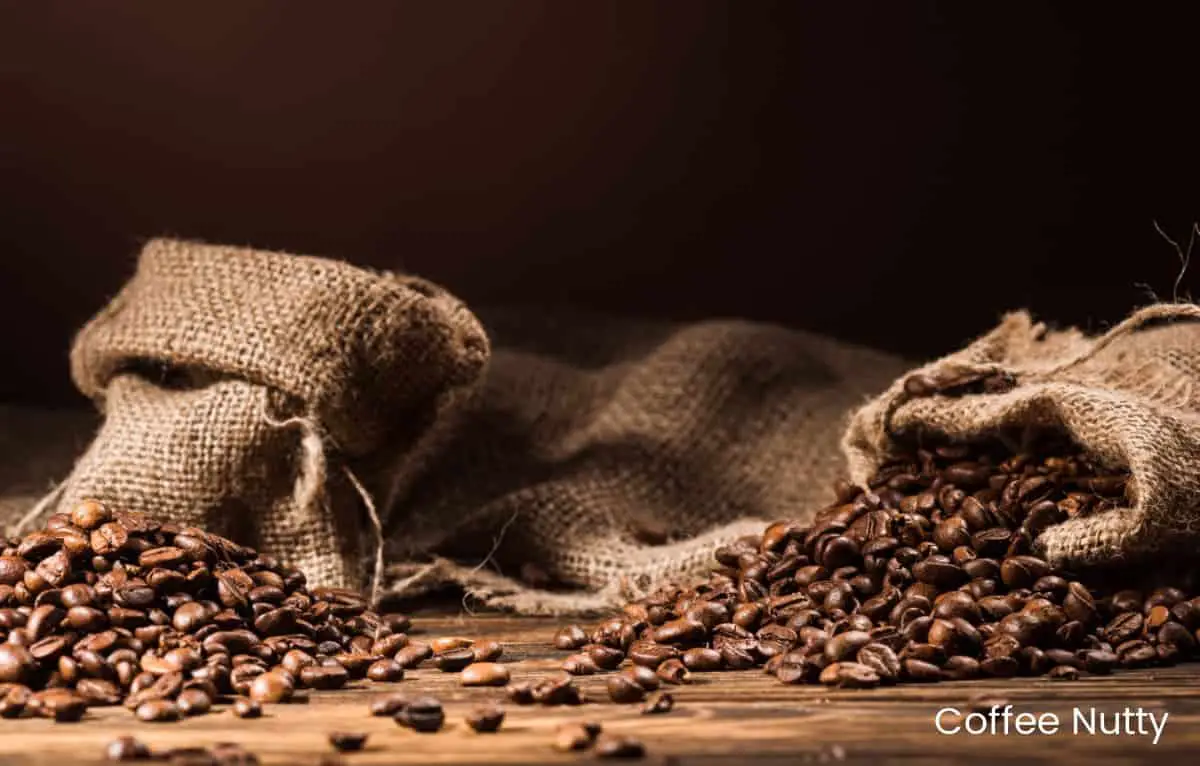 Here are some tips for a picture-perfect cup of fresh coffee every time: 
Invest in a Grinder
Grinders are the perfect kitchen accessory for serious coffee drinkers. They are an inexpensive way to take your morning mug to a whole new level, letting you freshly grind your beans every time you make a pot, for the best taste. 
After grinding, you might find you have some leftover coffee.
As described later in this article, the important thing is that you store the remaining fresh grounds in an air-tight container and place in a cool place, away from moisture. This will ensure a fresh cup of coffee when you get your coffee pot ready to go the next day!
Small batches with grinding will give you the best flavor!
There are two types of grinders: manual and automatic. 
Some prefer manual models because they give you the ability to monitor the finished product's fineness more closely. Some coffee enthusiasts swear that a less fine ground bean has a better flavor, but this is a matter of personal preference.
Most will go for an automatic grinder, as they are easier to use. They cost anywhere from $20 to $100, depending on the model and features. 
RELATED: The Best Coffee Beans for Cold Brew
Only Buy What You Will Use
It might seem like a good idea to stock up on coffee, but a bag of coffee only lasts around nine months before it becomes stale. No one likes stale coffee.
Getting a smaller bag that covers a shorter period of time ensures you won't be sacrificing taste for the sake of convenience. Calculate what you will need for that period so you can avoid allowing letting your coffee go bad. 
If possible, only purchase one package of coffee at a time.
RELATED: Can You Store HOT Coffee In the Fridge?
Keep Your Beans in a Cool, Dry Place
Once you have your beans (or ground, if you prefer), store them in a cool, dry place in a sealed container.
Place them in an airtight container to keep any moisture from slipping through. You can purchase a storage container specifically for coffee, though the most important thing is ensuring an airtight seal.
The back of the pantry is an excellent place for storing your coffee.
Just make sure it isn't too near the sink, stove, dishwasher, washer or drying machine, or any bathrooms. If the area is humid, try and find somewhere that is guaranteed to remain the driest and coolest part of the house. 
Check that you are sealing it tightly every time you use the coffee. Never reseal it with moisture around the lid or on the container; dry it thoroughly first. 
RELATED: How Long Does Coffee Creamer Last Before it Goes Bad?
For the Best Cup of Coffee
Putting coffee in the fridge is a risk of moisture and odor exposure.
Having a small cup or bag of ground coffee in the fridge is a great way to get rid of unpleasant odors, but leave your brewing beans in the pantry where they belong. 
RELATED: Can You Refrigerate Coffee and Reheat It?
FAQS
How long does brewed coffee last in the fridge?
Brewed coffee will only last 3-4 days in the refrigerator.
How long does cold brew coffee last in the refrigerator?
Cold brew can last one month in the fridge if not mixed with water, milk, or other additives.
How long will instant coffee stay fresh in the fridge?
Instant coffee will stay fresh for 2 weeks in the refrigerator. The best way to store coffee is in a dry area (not a fridge), which will help avoid an unpleasant smell while also ensuring your coffee tastes great.