If you've made a pot of coffee but aren't able to finish it, for coffee lovers, it can feel like a shame to waste it. In such cases, you may wonder if you can refrigerate and reheat it. Is this possible?
You can refrigerate coffee and reheat it. However, the coffee may taste different from when it was initially brewed but storing it correctly can help. Refrigerated coffee has a short shelf-life, so reheating it sooner than later is vital for better taste.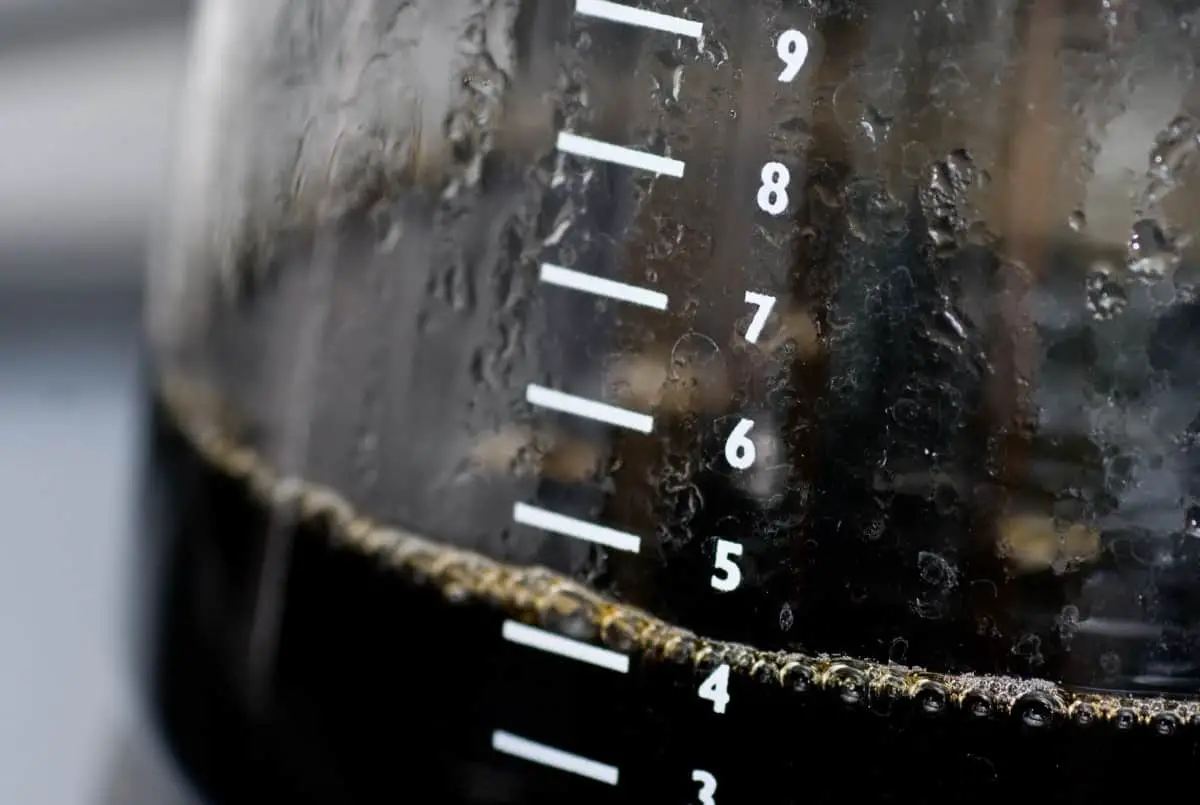 In this article, I'll discuss why you can refrigerate coffee and reheat it. I'll also explain the best ways to do this. Let's get started!  
What To Expect if You Refrigerate Coffee and Reheat It
When you refrigerate coffee and reheat it, it won't have the same rich flavor as when first brewed. Here's how leftover coffee differs from fresh coffee: 
Its flavor is more bitter and can be sharper
It won't taste as fresh
It may have a different consistency
It can have a different smell
Great-tasting coffee depends on the freshest whole beans. Coffee beans lose their original flavor quickly once ground and processed and will continue losing freshness once brewed, refrigerated, and stored.
Coffee beans contain compounds, such as caffeic acid and quinic acid, that give the coffee bean a bitter flavor when heat is applied.
Although this shouldn't prevent you from refrigerating and reheating your coffee, you should expect the coffee to taste and smell different due to the volatile compounds.
Your taste will depend on whether you decide whether refrigerating and reheating coffee works for you. If your main goal is to wake yourself up with the caffeine in your coffee, the reheated coffee's taste and smell might not matter as much.
Why Refrigerate and Reheat Coffee?
There can be various reasons coffee drinkers want to refrigerate and reheat brewed coffee.
You may have made a large pot of coffee and cannot drink all the leftover coffee, and refrigerating and reheating it can help you to avoid wasting the rest of the pot.
You might have bought an extra-large cup of coffee from a coffee shop and cannot finish that much coffee in one sitting. In this case, refrigerating and reheating it makes sense since you paid money for it.
Lastly, there are times when you want multiple cups of coffee prepared and ready to go ahead of time, such as for visitors or a long trip. In such cases, refrigerating and reheating it can be a time saver for you.
Which Type of Coffee Can You Refrigerate and Reheat?
You can refrigerate and reheat several types of coffee, including:
Drip coffee
Lattes
Cappuccinos
Instant coffee
Note that it's easier and safer to reheat black coffee than coffee containing milk, such as a latte. The dairy can quickly spoil and contaminate your coffee with bacteria. Immediately refrigerating coffee with milk is best if you plan to reheat it.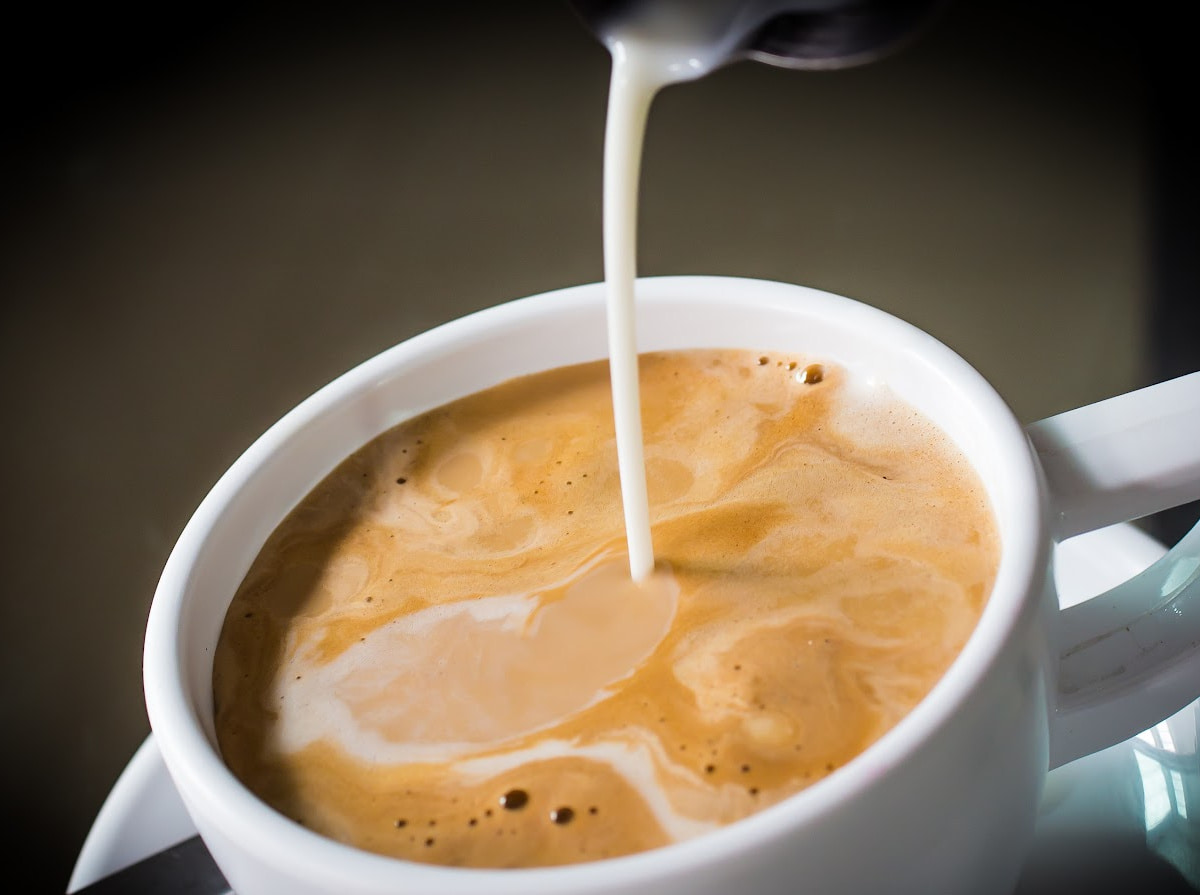 You should avoid reheating an espresso because its flavor changes completely if reheated. However, you can refrigerate the espresso later for an iced coffee drink.
Related: How Long Does Iced Coffee Last in the Fridge?
Does Caffeine Remain in Coffee After You Refrigerate and Reheat It?
The good news is that the caffeine will remain in your coffee if you decide to refrigerate and reheat it.
Although some coffee flavor may be lost over time, caffeine won't disappear from brewed coffee. You will get just as much caffeine even though the taste of your coffee/flavor profile is altered.
When reheating coffee, some of the water may evaporate. Since the caffeine doesn't evaporate, you could have slightly more caffeine in a reheated coffee cup.
Related: Caffeine in Cacao vs. Coffee?
How to Refrigerate Coffee
Coffee will always taste best the first thing after it is originally brewed.
But sometimes, it is only possible to drink a portion of the pot within a two-hour window, and you would like to save it in the fridge for the next day. Once the coffee cools, it is ready for refrigeration.
There are various ways in which you can refrigerate coffee so that you don't lose too much flavor, including storage methods such as:
An airtight container
A mason jar
An insulated Thermos flask
I'll discuss these storage methods in more detail below: 
Airtight Container
Airtight containers (sealed container) help prevent the coffee's natural flavors from escaping and help keep it as fresh as possible. 
Unless you have a plastic container for coffee storage, stick with glass canisters instead. A glass container is best because it won't stain plastic and isn't porous. Avoid metal containers, as the metal can negatively affect your coffee's acidity.
Mason Jar
Mason jars are an excellent way to store brewed coffee in the refrigerator if you plan on reheating it later.
They provide an airtight seal to prevent the coffee from losing its flavor and can also double as a coffee cup. This makes them convenient for drinking your cup of joe on the go and saves you from using and having to wash another cup. 
It is best to allow your morning coffee cool to room temperature before refrigerating. 
Insulated Thermos Flask
An insulated Thermos flask can be another fantastic way to store your brewed coffee if you plan on taking it with you for a trip or need coffee to last a long time during the same day.
After brewing your coffee, place the hot coffee in the Thermos flask, and it should remain hot for several hours. A good thermos is also airtight and helps retain the coffee's freshness for longer. 
A thermos is a great way to allow your morning brew to last until the day's end.
Can You Refrigerate Whole Coffee Beans?
If you have whole coffee beans you plan on using soon; you might wonder if you can refrigerate coffee and maintain freshness and taste.
You should avoid refrigerating whole coffee beans because they can easily absorb the flavors and smells of other food and drinks in the refrigerator. 
This is especially true if you have strong-flavored items in your refrigerator, such as curries or fish. After a few hours, the coffee beans will become damp in the fridge, allowing the flavor absorption to be more effective. 
If the refrigerator smells unpleasant, you can assume the coffee taste will be negatively affected.
The best storage method for whole bean coffee is in an airtight container that you should place in a cool and dark place, such as a kitchen cabinet.
Store coffee, including ground coffee/coffee grounds, away from direct sunlight for best results.
How Long Can You Refrigerate Coffee?
No one likes the taste of obviously stale coffee. If you're worried about this, you might wonder how long you can refrigerate coffee without it affecting the taste. 
You can refrigerate drip coffee for 3 to 4 days, but remember that the longer you wait to reheat it, the more its taste will be affected.
It's crucial to limit the storage time between refrigeration and reheating coffee. Coffee drinks with milk products added have an even shorter shelf-life and can be refrigerated for 1 to 2 days before they begin to spoil.
How To Reheat Coffee
Now that you know how best to store leftover coffee, I can explain how to reheat coffee and the preferred heat source. There are various ways to reheat coffee:
Stovetop
Although it's not the fastest method, using the stovetop to reheat coffee is the best. Here's what you need to do: 
Place your refrigerated coffee in a suitably-sized pot, and set the stovetop to low to medium heat (avoid high temperature). 
Gradually heat the coffee and remove it from the pot before it reaches boiling point. 
Pour the coffee into a coffee mug and enjoy! 
Use a lower temperature, as high temperatures could potentially scorch the coffee.
Microwave
There are better ways to reheat refrigerated coffee than a microwave because the intense heating process can alter the taste and smell, affecting the coffee's flavor.
However, it's the most convenient method if you're in a hurry. 
To reheat your day-old coffee in the microwave, transfer it to a microwave-safe dish or coffee mug, and heat it on high for a few minutes. 
What To Avoid When Reheating Coffee
I mentioned two effective ways to reheat leftover coffee in the previous section. However, is there anything you should avoid?
You should avoid using your coffee maker to reheat your refrigerated coffee. Coffee makers, including Moka pots and a French press, are designed to keep your coffee warm when you first brew it.
Can You Freeze Leftover Coffee?
If you've brewed a pot of coffee and realized that you wouldn't use what coffee remains in the coffee pot any time soon, you might wonder if you can freeze it. 
You can freeze leftover coffee; the best way to do this is to pour it into ice cube trays. You can use the iced coffee cubes straight out of the ice cube tray later to make coffee-flavored popsicles, iced coffee, and smoothies.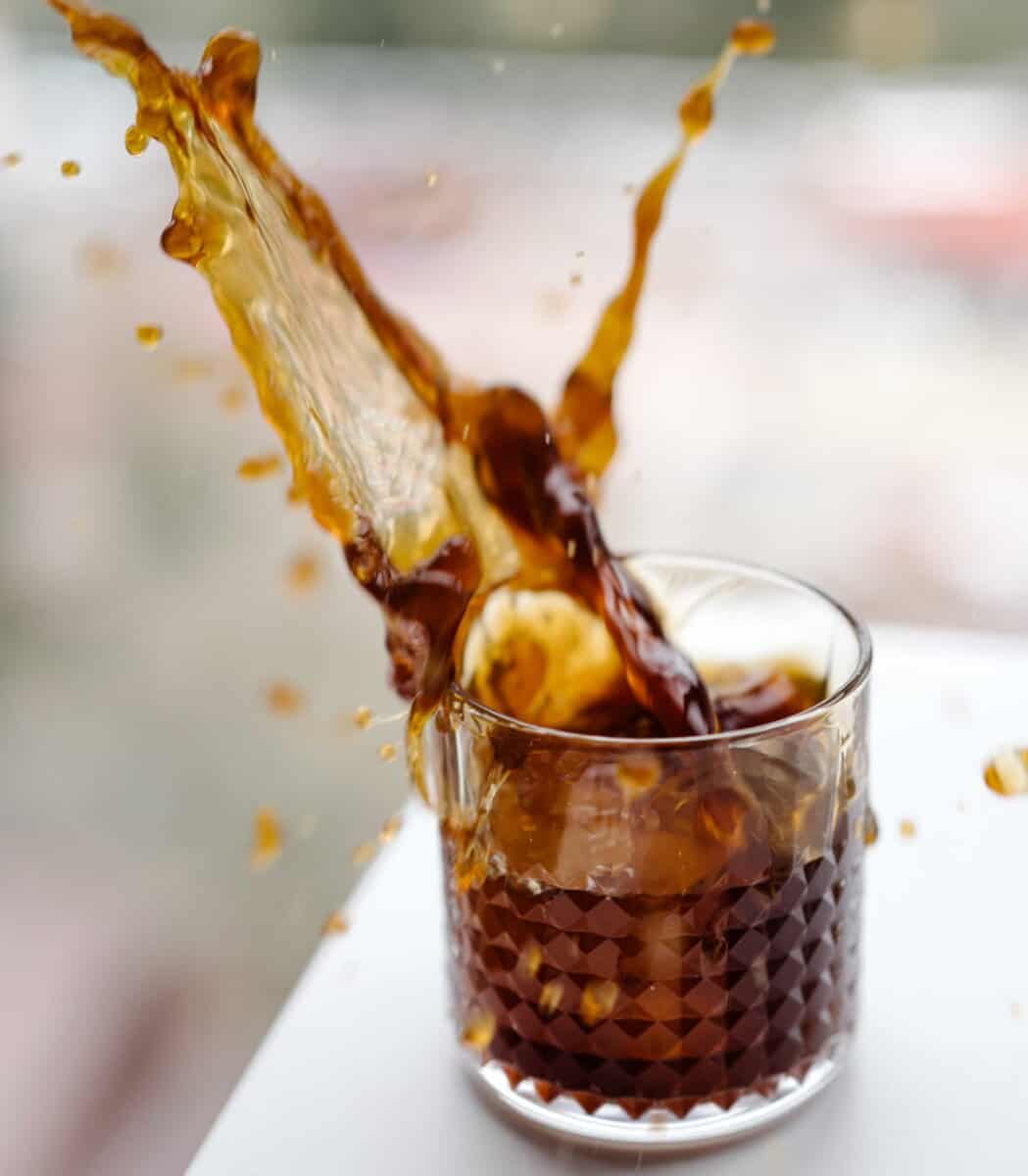 If you want to make coffee-flavored popsicles, pouring the leftover coffee into a popsicle tray is best. Bell Dream Store Popsicle Molds from Amazon are ideal for making these caffeine-rich treats and allow you to make ten at a time. 
Pour the leftover coffee into the mold, add some cream and sugar, wait for it to freeze, and then enjoy. 
Frozen coffee ice cubes are incredibly versatile and make fantastic additions to iced coffee drinks. 
If you love smoothies and cold coffee, adding a few frozen coffee cubes to your morning smoothie can give you a caffeine kick and add some delicious flavor.
If you don't enjoy too hot coffee, add a frozen coffee cube to your mug to rapidly lower the temperature. This is more effective than a regular ice cube, as it won't water down the coffee, but will enhance the flavor. 
Conclusion
You can refrigerate coffee and reheat it. However, remember that the coffee won't taste the same as when it was first freshly brewed. When refrigerating leftover coffee, store it in a suitable airtight container, such as a mason jar. 
You shouldn't refrigerate brewed coffee for too long, especially if it contains milk products that can spoil. 
When ready to reheat your refrigerated coffee, heat it slowly on the stovetop or use the microwave.