Needing your morning cup of coffee when you don't have any coffee filters can be incredibly frustrating. The good news is that there are some great coffee filter substitutes that you can use to ensure you have a delicious cup of brewed coffee. 
Here are 11 best substitutes you can use for coffee filter: 
Socks 
Tissue paper 
Clean dish towel
Old t-shirt 
Permanent filters 
Butter muslin 
Reusable metal filters 
Piece of cheesecloth 
Reusable tea bags 
Paper towel method 
The cowboy method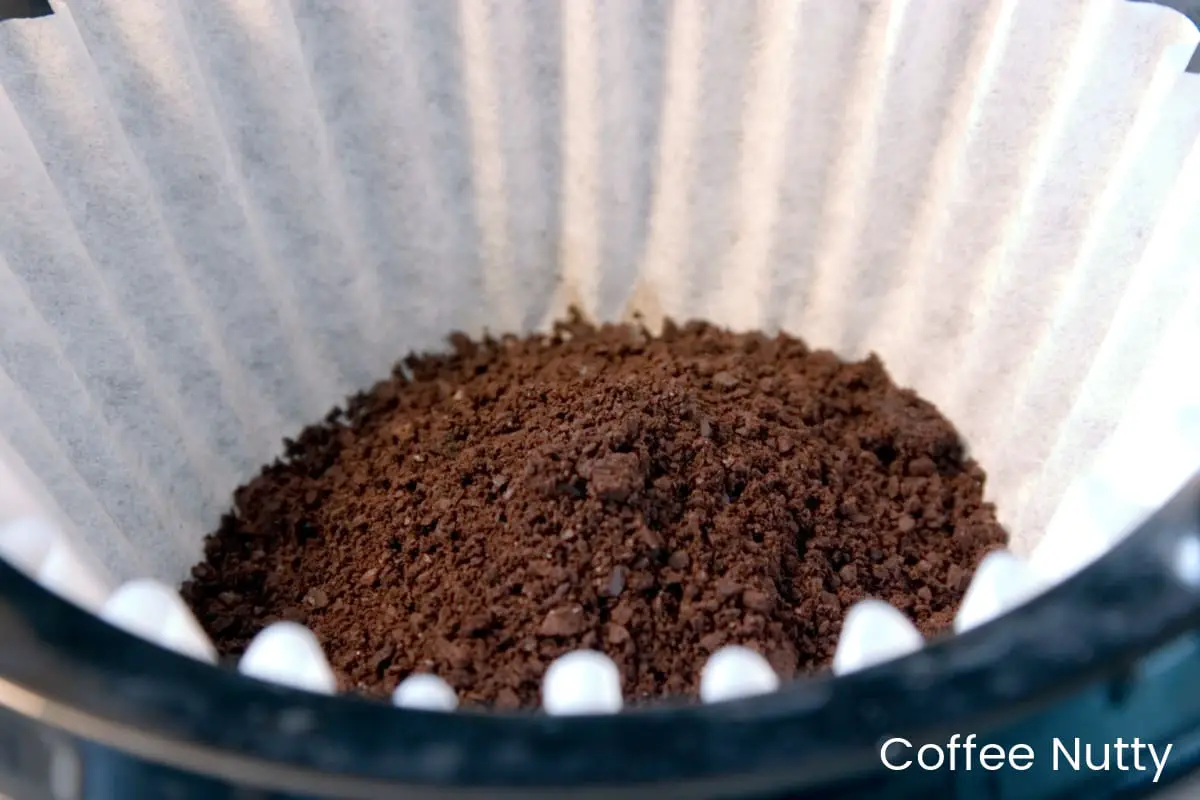 This article will show you how to use DIY coffee filters in place of the traditional paper coffee filters for your cup of joe next time you run out and don't have time for a grocery store trip!
Please note that this article may contain affiliate links. You can read my full disclosure at the bottom of the page.
1. Socks
One of the best ways to improvise a coffee filter is by using a pair of socks. This can be a new sock, old socks, or some thick cotton socks that you already have. Just make sure you use a clean sock! 
Socks form a natural pouch and can be placed above your coffee mug or coffee pot. By placing the correct amount of coffee grounds above the socks and carefully pouring some boiling water over them, you can make a tasty cup of coffee. 
You can actually purchase a coffee sock, made specifically for having reusable filters. These are made with organic cotton and are said to help avoid the paper taste of traditional coffee filters. Coffee socks are not only for a drip coffee maker, but can be used with a french press.
RELATED: Do All Coffee Makers Need Filters?
2. Tissue Paper
Tissue paper is one of the best coffee filter substitutes as its composition is similar to that of filter paper, albeit more fragile. 
You can use this method with a coffee machine, Moka pot, or coffee mug. It works by fashioning some tissue paper into a cone or pouch, placing your coffee grounds on top, and then adding boiling hot water. Once the water has seeped through the tissue paper filters, the brewing process is complete.
Depending on the thickness of the tissue paper, you may need to use more than one layer to filter the coffee grounds effectively. 
RELATED: Coffee Creamer Alternatives
3. Clean Dish Towel
A clean dish towel or cloth napkin makes a fantastic coffee filter substitute, as most folks have at least one lying in their kitchen. 
Be aware of coffee stains and how it can be challenging to get them out of a white dish towel. We recommend using an old, clean one that you don't mind staining or a dark-colored one that won't show up the marks. 
Position the dish towel over your drip basket loosely and secure it over the edge with a rubber band. You can then use your coffee machine brewing method as you usually would, but this method also works for pour-overs. 
Make sure it is not a terry cloth towel, as you might get microscopic fibers in your coffee.
4. Old T-Shirt
An old t-shirt is one of the best coffee filter alternatives as the fabric's fibers do an excellent job of keeping the coffee grounds on the right side of your coffee cup or coffee jug. 
If you have a clean, old t-shirt that you no longer need, grab a pair of scissors and cut out a section that is roughly the same size as a coffee filter. Place it in your filter basket, secure it with a rubber band and make your coffee as you usually would.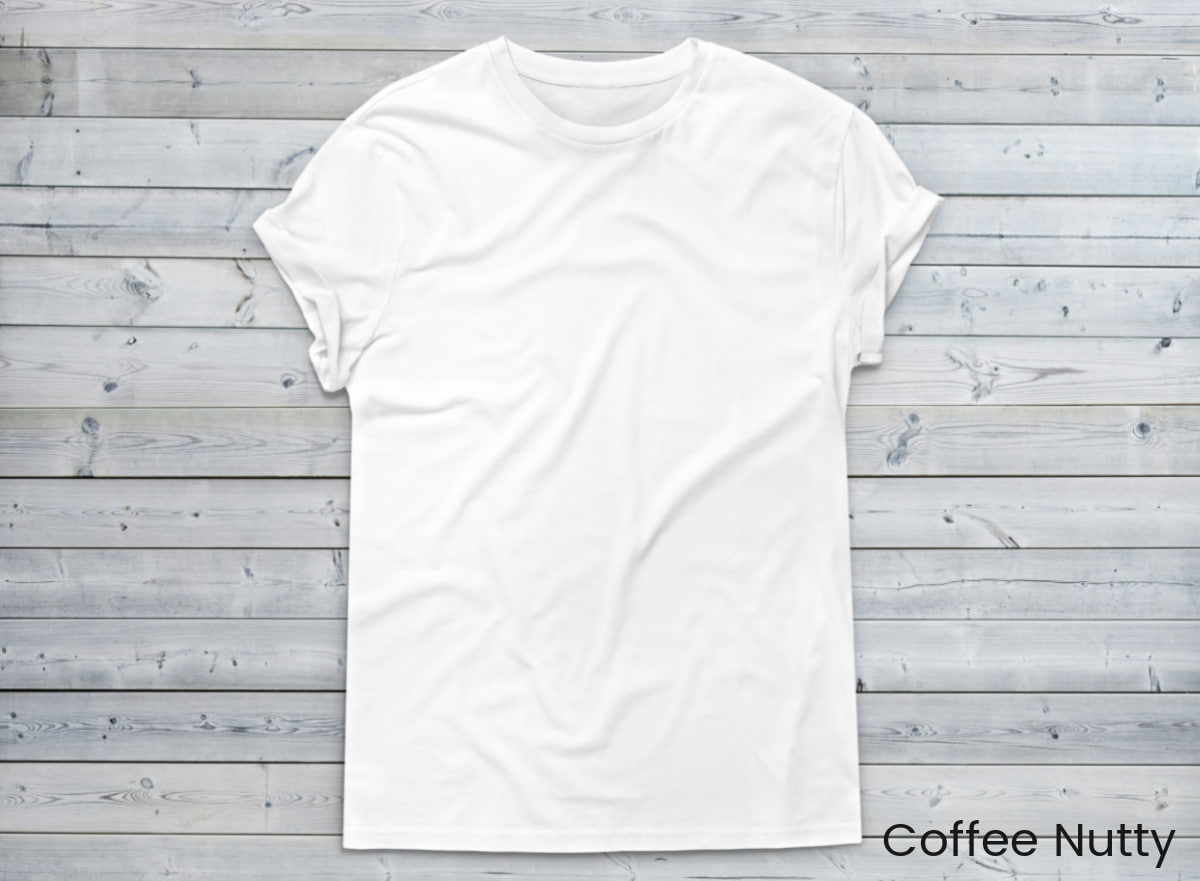 RELATED: Is it Safe to Leave Water in a Coffee Maker Overnight?
5. Permanent Filters
Some coffee machines have permanent filters which function in the same way as coffee filter papers. 
If you're an avid coffee drinker, you might have an old coffee machine in your basement or garage that has a permanent filter, which will make a great DIY coffee filter. 
The good thing about permanent filters is that you can detach them from your coffee machine and reuse them. Your old permanent coffee filter may not fit in your current coffee machine, but you could position it carefully over the coffee jug or your coffee mug to make your coffee. 
RELATED: Why is Your Instant Coffee Hard? And What to Do!
6. Butter Muslin
Butter muslin is typically used to drain dairy products, making it an excellent DIY coffee filter substitute. 
As a general rule of thumb, the tiny holes in the muslin fabric should be smaller than your ground coffee so that the grounds don't end up at the bottom of your coffee mug. If not, you might need to fold the muslin fabric over once or twice. 
Once you've used your butter muslin as a coffee filter, you can reuse it after you have washed it. 
7. Reusable Metal Filters
If you aren't a fan of using filter papers because you can't reuse them, consider using this Reusable Metal Filter found on Amazon.com instead. This particular filter is meant for flat brew baskets and is meant for Mr. Coffee coffeemakers.
Many avid coffee drinkers sometimes have reusable metal filters which can be used in place of filter papers.
Remember that metal filters can't catch all the coffee grounds, and there may be some fine grounds that end up at the bottom of your cup. 
RELATED: What Houseplants Like Coffee Grounds?
8. Piece of Cheesecloth
Cheesecloth is more loosely woven than butter muslin and, if you have a piece of cheesecloth available, you may need to fold it so that it can filter your coffee grounds effectively. 
Place the cheesecloth over the filter basket and secure it with a rubber band, if needed. You can then make your coffee as you usually would by adding a few tablespoons of coffee grounds and water.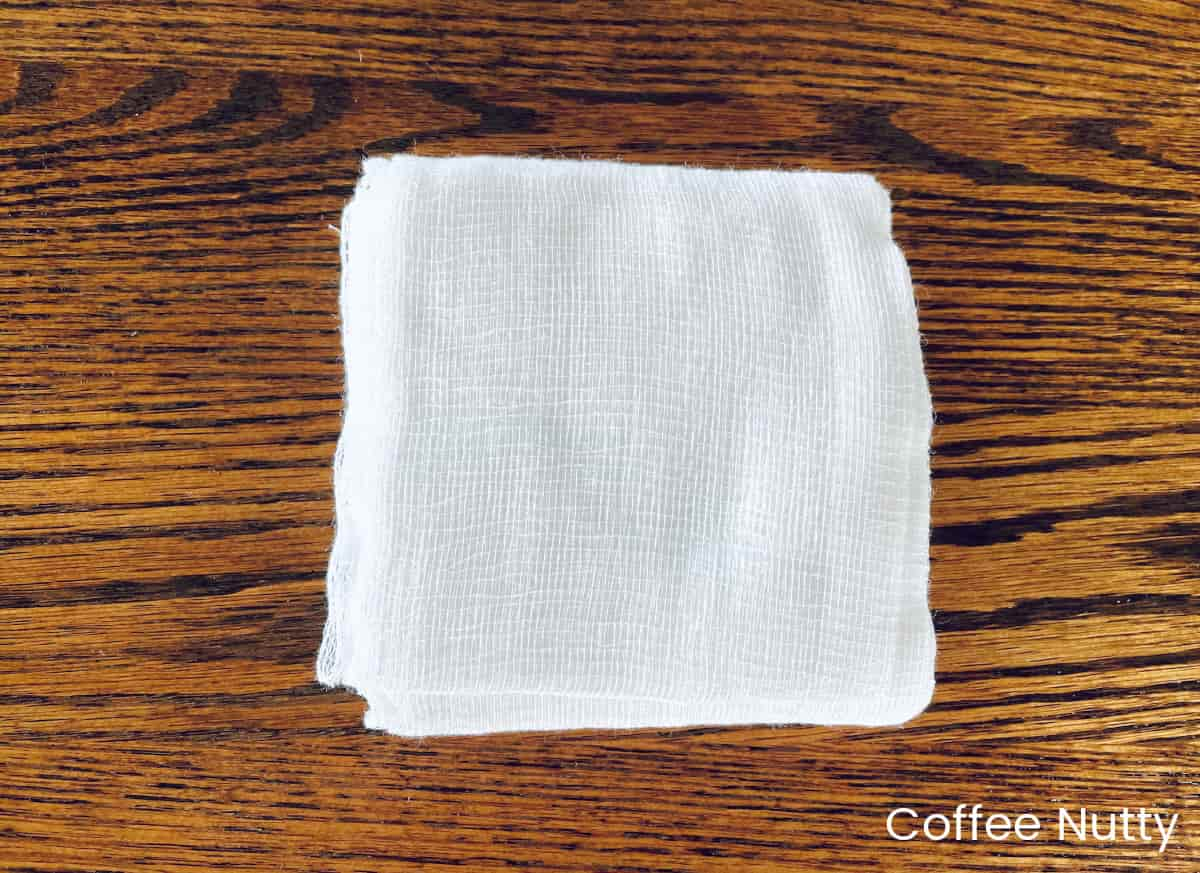 9. Reusable Tea Bags
Some tea drinkers use reusable tea bags, which can also make good coffee filter alternatives. 
If you have a reusable tea bag, fill it with your required amount of coffee grounds and place it in your coffee mug or coffee jug. Add some boiling water, let it steep, and you have a freshly-brewed cup of coffee. 
RELATED: How to Make Tea in a Percolator
10. Paper Towel Method
Most folks have paper towels in the kitchen, and you can easily use this method to make a good cup of coffee. 
All you need to do is line your coffee machine basket with two or more layers of paper towel and place the required amount of coffee grounds on top. You can then proceed with your coffee making as normal. 
11. The Cowboy Method
If all else fails and you don't have anything to use as a coffee filter substitute, you could make cowboy coffee. It involves boiling water and then allowing it to cool a little. 
Place some coffee grounds in the water, and allow it to brew for a few minutes. 
The coffee grounds will sink to the bottom of the coffee jug, and you can then carefully pour the coffee into your mug. Of course, you may have some residual coffee grounds in your mug, and the coffee may taste slightly bitter due to the lack of filtration, but at least you can enjoy your morning coffee! 
RELATED: The Right Way to Make Coffee on a Grill
Options to use in place of a coffee filter
There's no need to skip your delicious cup of coffee if you run out of filters. There are many coffee filter replacement options for coffee lovers to try!
RECOMMENDED: