Coffee milk tea is the heavenly combination of the following liquids: black coffee, milk/condensed milk, and black tea! This may sound like a concoction that would horrify tea and coffee purists, but give it a chance; you may be pleasantly surprised.
Coffee milk tea can be made in many different ways. The most common ratio has been established as 3 parts coffee to 7 parts milk tea (tea with condensed milk or cow's milk and white sugar). Still, many people alter this to be 1 part tea and 2 parts coffee, 2 parts coffee, 2 parts tea, etc.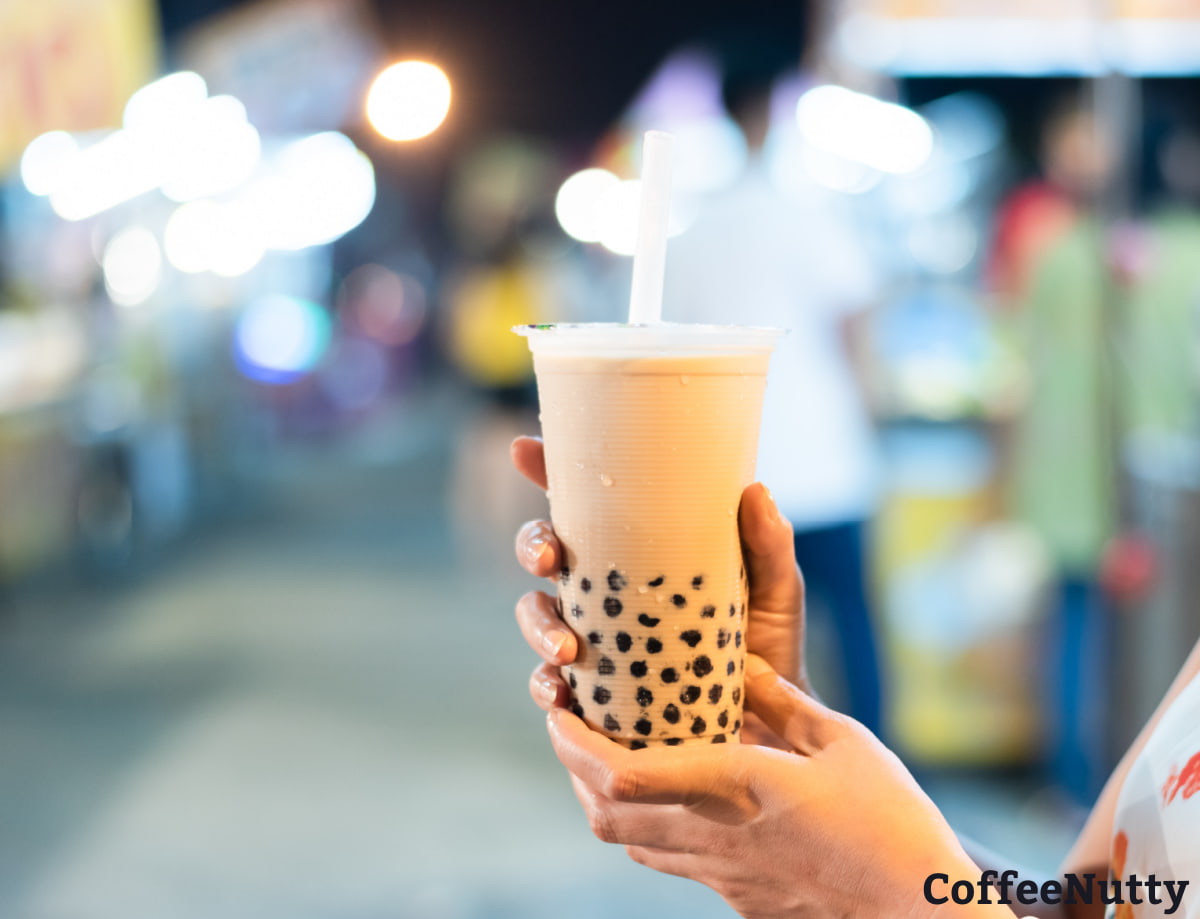 This is, however, just a general guideline. Go wild! If you want to know how to make the perfect cup of coffee milk tea that will be the envy of all of Pinterest, continue reading this article!
The Ultimate Coffee Milk Tea Recipes
This drink is typically linked to Hong Kong, where it is named yuan yang tea in Cantonese and has become a popular drink in recent times. It can be a hot drink or iced beverage, depending on your personal preferences. 
Method 1
Ingredients for the first method
Any tea you like: green tea, Ceylon, earl grey tea, black tea leaves; the sky's the limit
Instant or brewed coffee
Hot water
Whole milk, condensed milk, or any non-dairy milk alternative
Sweetener, such as brown sugar or maple syrup (optional)
Tapioca pearls (if you want to add an extra layer and make bubble coffee milk tea)
Directions
Steep the tea in one-third of a cup (70.98 ml) of boiling water until it is the desired strength. If you want something relatively strong, we recommend using 2 teabags.

Brew about half a cup (118.29 ml) of coffee using your desired method. Like with tea, if you want a stronger coffee flavor, you can alter the amount of coffee and tea you brew.

Add the desired amount of sweetener to your tea or coffee and stir until dissolved. Many prefer brown sugar vs regular white sugar. If you aren't including sweetener and prefer neutral flavors, you can ignore this step.

Add the tea and coffee into one cup, and then add the desired amount of milk. You can reduce the amount of coffee and tea if you want to make this more of a milky drink than a full-bodied one.

Add in your tapioca balls, and enjoy your treat!
If you want a cold brew coffee milk tea, refrigerate the mixture until chilled, add tapioca pearls, throw in a few ice blocks, and sip to your heart's content.
RELATED: Is Chai Latte Coffee or Tea?
Method 2
Ingredients for the second method
Any tea you like (tea bags or leaves will work to provide the tea flavor)
Coffee (instant coffee, ground coffee, it's up to you and your personal preference and personal taste)
Boiled water 
Whole milk, condensed milk, or any non-dairy milk alternative
Sweetener (optional)
Tapioca pearls (optional)
This recipe will produce a phenomenal cold brew coffee boba milk tea - what a mouthful! But once you get a mouth full of this, it will all have been worthwhile.
Directions
Simmer the milk and teabag(s) in a saucepan on low heat until the desired strength is achieved. 

With the milk steamed, now's the time to add your sweetener so it can dissolve. 

Brew the desired amount of coffee at the strength you like, and add it to a cup.

Remove the teabag(s) from your tea mixture and combine this with your coffee.

If you want to make this an iced recipe, let the mixture settle down to room temperature and refrigerate until chilled.
RELATED: Latte or Mocha- What's the Difference?
How To Make Tapioca Pearls
Tapioca pearls are an excellent addition to coffee milk tea. They also often feature in bubble tea. They are most commonly made from tapioca starch and can be easily stored and reused.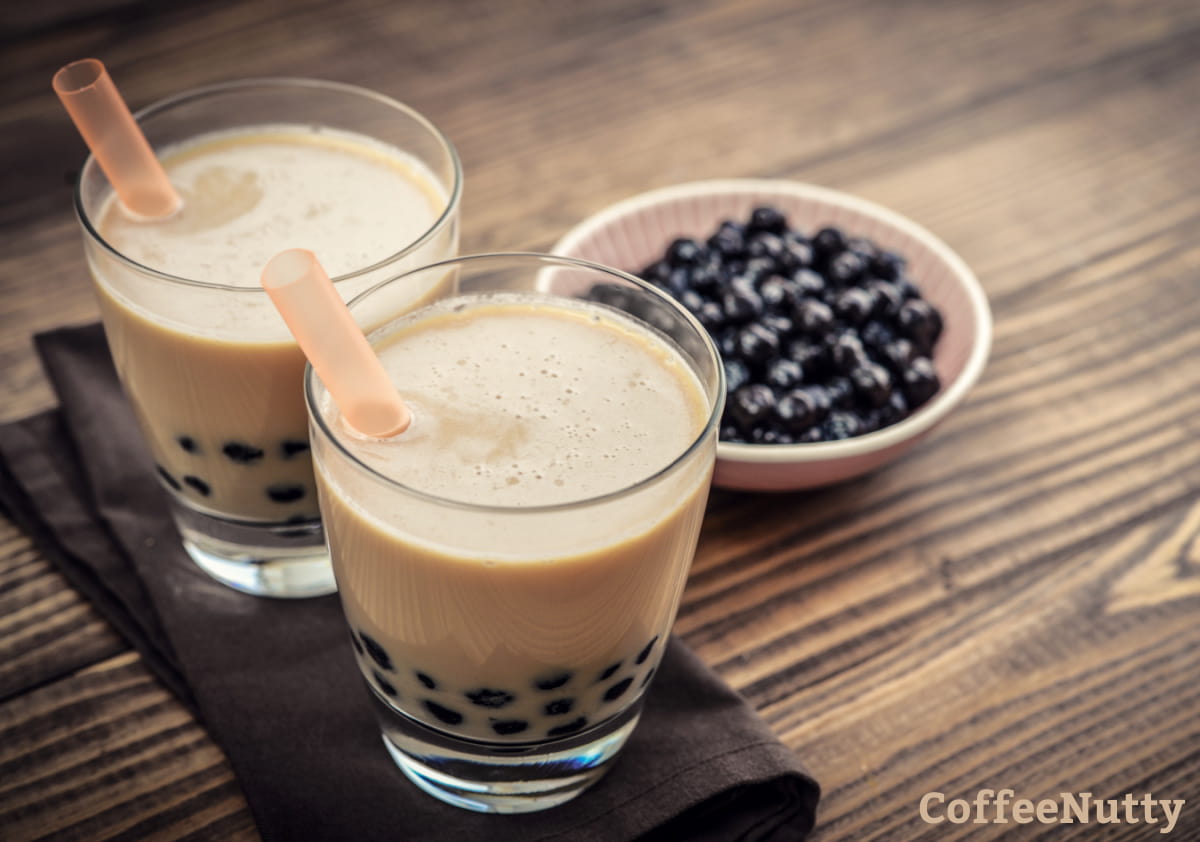 Ingredients
Tapioca starch
Boiling water
Food coloring, cocoa powder, matcha powder, something to add a specific taste (optional)
Brown sugar
Directions
Set the starch aside, and if you want to include a specific powder like matcha or cocoa, now is the time to mix those two together. 

Bring water to a boil in a small saucepan, and add the desired amount of sugar. Remove it from the heat.

Begin adding your dry mixture to the boiling water - when you feel there is enough, whisk or stir the mixture until it becomes smooth.

Return the mixture to the heat and boil on low heat until it becomes a thick paste. It isn't necessary to add a large amount of the dry mixture at this stage.

This is the starter dough, to which you can add the rest of the starch. Mix this until you get a thick dough, and then remove it from the saucepan and begin kneading.

Knead the dough until smooth, cut it into sections, pull bits off, and make evenly-sized balls from these sections.
Boba pearls can be frozen, dried, or refrigerated for later use. 
RELATED: Easy Caramel Latte Recipe- Starbucks Copycat
Does Coffee Milk Tea Have Health Benefits?
If you're watching your sugar intake, you might be reluctant to try these recipes out, especially when adding some of the more indulgent ingredients.
Coffee milk tea has many health benefits.
The reality is that tea and coffee are both packed with antioxidants, as are other ingredients you may decide to add, such as matcha powder or cocoa powder. 
Of course, the sweeteners are not healthy when consumed regularly - we're not saying guzzling condensed milk will keep you nourished. However, we encourage you to treat yourself to some sweetness every now and again; you deserve it!
RELATED: How to Make Tea in a Coffee Maker
Is Coffee Milk Tea Still Good With Non-Dairy Alternatives?
A coffee milk tea recipe with non-dairy alternatives will taste different from one made with dairy milk. This doesn't mean that the drink will be any less delicious! 
Milk alternatives are often creamier and healthier, especially if you are lactose intolerant, vegan, or trying to cut down on your fat intake.
Dairy alternatives are also a great source of protein, especially soya milk. So, there really is no losing here. 
What Type of Milk Should Be Used for Coffee Milk Tea?
For best results, whole milk is recommended for homemade milk tea. But, depending on your taste and preferences, there are a variety of other milks you could try.
Here a list of a few others to consider trying for this delicious drink.
Coconut milk
Soy milk
Evaporated milk
Almond milk
Heavy cream
Skim milk
Oat milk
Is Coffee Milk Tea Okay for Kids To Drink?
Coffee milk tea is okay for kids to drink every now and then.
However, this drink is likened more to a dessert than a healthy snack due to its high sugar and caffeine content. This isn't something we recommend you give to your child regularly. 
You can, of course, alter the recipe to lower the sugar and caffeine content to make it more kid-friendly. Still, any form of caffeinated drink should be kept to the minimum with younger children in particular. 
Why Is My Milk Not Steaming Properly?
If your milk is not steaming properly, remember that pasteurized or homogenized milk often has issues with steaming and produces too much foam. Though the milk should be lightly aerated, it should not become foamy. 
Strangely enough, this can also be traced back to seasonal changes or geographical changes - cows move around to graze different pastures.
This, combined with changes in temperature, food quality, and availability, can lead to changes in the milk they produce. 
Conclusion
Coffee milk tea is a delectable delight that has been around for generations and has migrated from tea shops in Hong Kong to your local coffee shop and Starbucks.
Though not an overall health booster, this indulgent and versatile drink is excellent as a treat.