Hot chocolate is a delicious, cozy treat to enjoy when the weather gets cold, but you might be reluctant to switch it out for your daily cup of coffee entirely. You've probably wondered if there's a way to get the best of both worlds and mix the two. 
You can mix hot chocolate with coffee. This drink is called a mocha, and your local coffee house will almost certainly be able to make you one. If you want to make yourself one, you can do it easily in your coffee machine with your usual coffee grounds, hot chocolate mix, and hot water.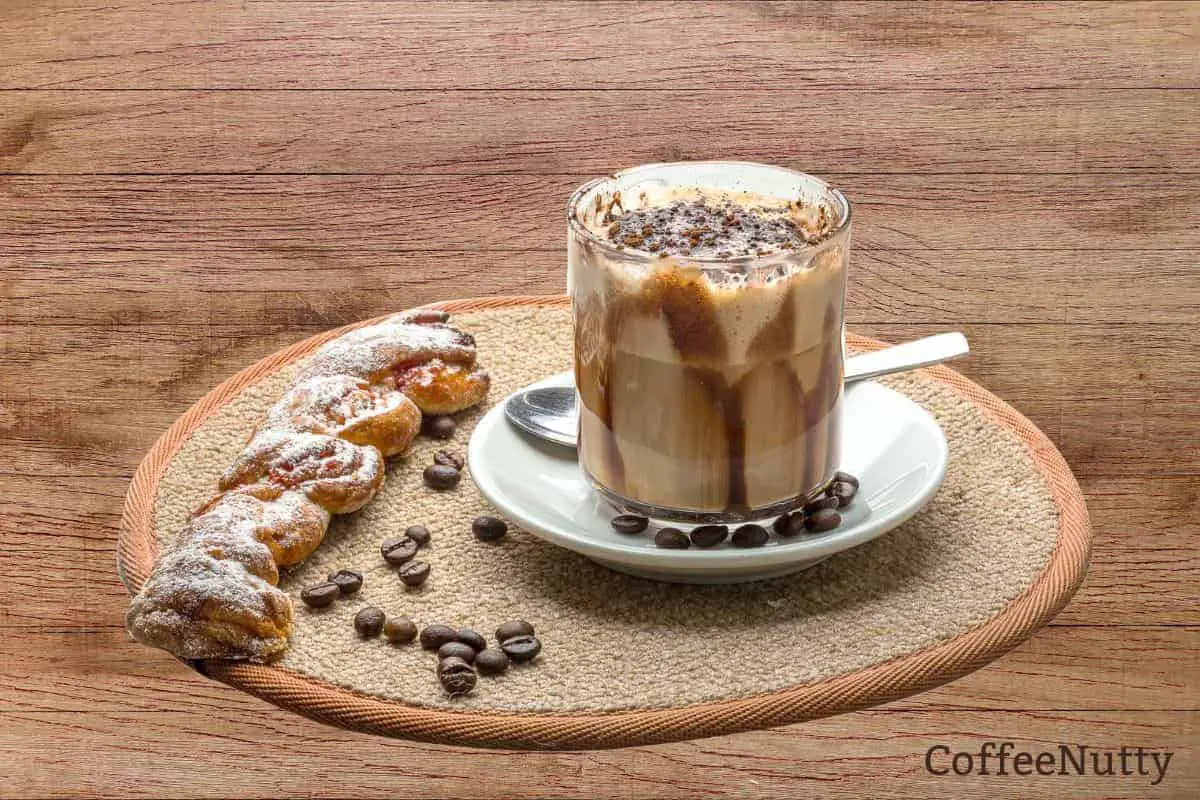 There are a few ways of making yourself a mocha at home. I've broken down some of the easiest for you so that anyone can mix hot chocolate and coffee themselves.
Hot Chocolate + Coffee = YUM!
The way that your barista makes a mocha may include something other than hot chocolate.
The standard method of making this drink is to add frothed milk to an espresso shot, much as you would with a cappuccino, before adding chocolate syrup.
This hasn't always been the case, though. 
The American mocha derives from an Italian drink called bicerin. While that may be a little too indulgent, many places worldwide now mix hot chocolate with espresso to create a similar taste.
This would be made using espresso shots, warm milk, and whole chunks of chocolate.
RELATED: How Much Caffeine in Chocolate vs. Coffee?
How To Mix Hot Chocolate and Coffee To Make a Mocha
There are many ways you can mix hot chocolate and black coffee to make a mocha drink yourself, which is excellent if you don't want to go to a coffee shop or you're trying to save money.
You can make a mocha regardless of which type of machine you have to make your daily coffee.
I'll go over the different ways you can mix hot chocolate and coffee in the following sections:
Use an Espresso Maker
Making your mocha with an espresso maker is relatively easy and involves only a few simple steps:
Fill your jug to about ¾ of the size of your cup with a milk of your choice. Steam it for a few seconds until it's lukewarm.
Add the cocoa or hot chocolate powder to your taste, stir it into the warm milk and then steam again until you have hot milk. Now is also an excellent time to add any additional flavors. I recommend pumpkin spice or ground cinnamon.
Set the hot chocolate aside and prepare an espresso as you normally would.
Pour the hot chocolate mixture over your espresso and stir until combined.
RELATED: Latte vs. Mocha- What's the Difference?
Use a Coffee Pod Machine
If you have a pod machine, you can get premade mocha pods.
These Fresh Roasted Coffee Mocha Pods (available on Amazon.com) can be placed right into your coffee maker without extra effort.
However, it's still easy to make if you only have espresso pods and hot cocoa mix.
Follow these steps to use a coffee pod machine to make a mocha:
Make hot chocolate your preferred way using a large mug and fill it ¾ of the way.
Place an espresso pod in your machine and your cup of hot chocolate under the filter. 
Stir together and add toppings like whipped cream, cinnamon sticks, or chocolate flakes. I love to sprinkle a little brown sugar on top if I feel extra indulgent.
Mix Hot Chocolate and Coffee Manually
If you don't have a coffee machine, it's super easy to make yourself a mocha using your stove and a french press or Moka Pot.
Follow these steps:
Using your preferred method, make yourself an espresso in a large mug. 
Add 300ml of fresh milk (10.14 oz) to a pan and let it simmer on low heat.
Add cocoa powder, hot chocolate, or a few squares of dark chocolate to your warm milk and combine until it's your desired consistency.
Pour the hot chocolate mixture on top of your espresso and stir.
Mix Hot Chocolate and Coffee With Instant Powder
Instant doesn't have to mean bad. The easiest way to make a quick and delicious hot chocolate coffee is by using instant coffee and hot chocolate. Here's how:
Heat enough milk to fill up around ¾ of your coffee cup. If you're using instant hot chocolate instead of cocoa, you can use boiling water, but it tastes best with warm whole milk.
Boil a small amount of water to fill the final ¼ of your cup. Using a teaspoon of instant coffee powder - you can get this delicious Starbucks Premium Instant Coffee (available on Amazon.com) to make a strong coffee solution.
Pour your coffee mixture into your hot chocolate and stir until combined.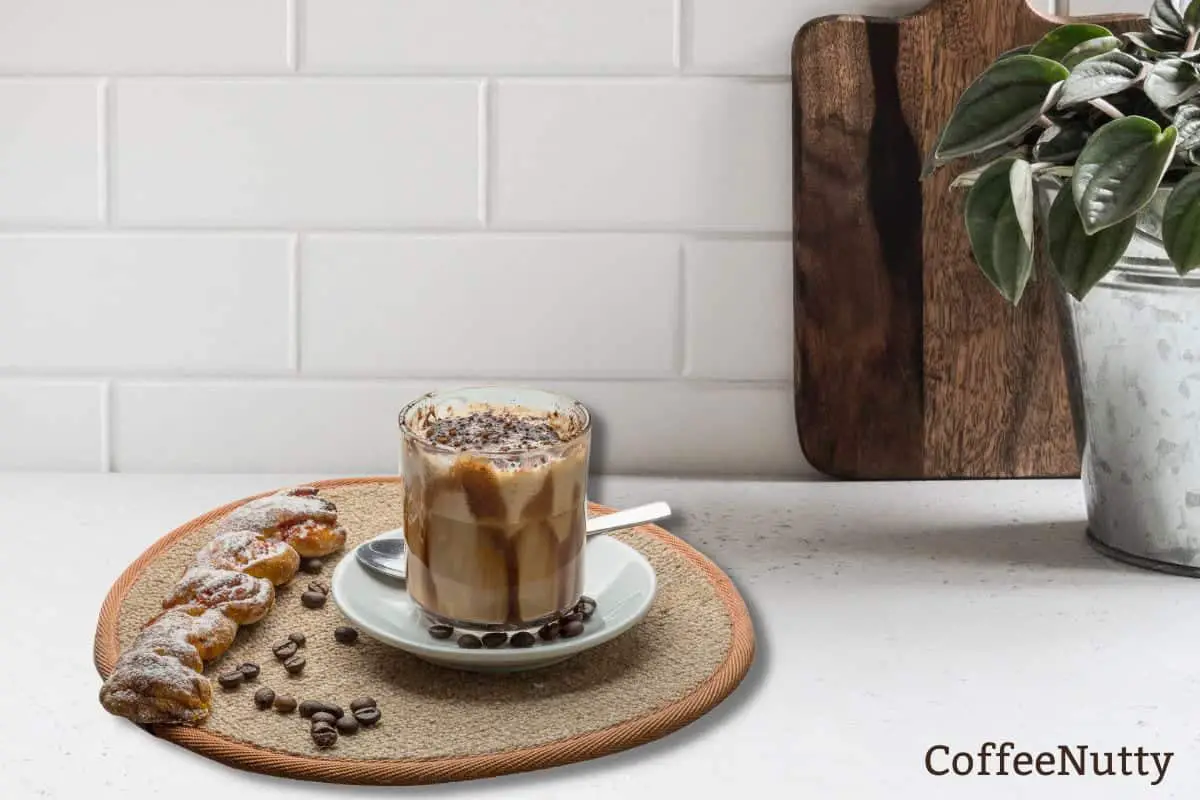 Final Thoughts
The combination of coffee and hot chocolate is a delicious beverage many enjoy. This beverage, known as a "mocha," is incredibly simple to make, and it's a delicious drink for the holiday season. 
Now you can grab your favorite cup and settle in with one of the easiest mocha recipes you've ever seen. Top with whipped cream, mini marshmallows, or candy cane for a great festive treat!
If one of your favorite things is hot coffee AND a chocolate drink, this is easy recipe is for you—what a perfect way to satisfy a sweet tooth.