The perfect shot of espresso can help you start your day off just right. However, before you can get started on brewing the perfect cup, you need to make sure you have the optimal ingredients – the right beans. Ideally, you should stick to an espresso, dark-to-medium, or French roast, but how do you choose which ones to buy?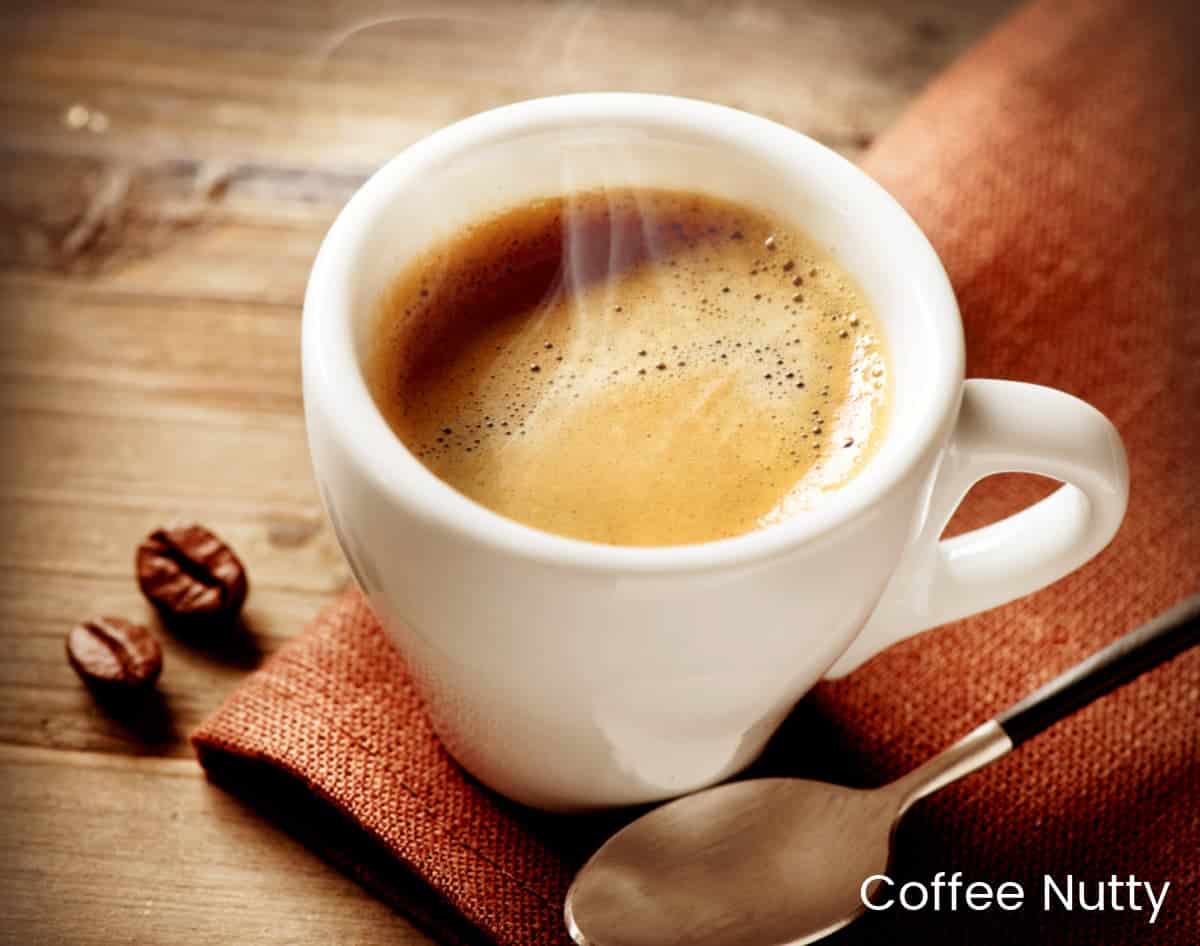 Please note that this article may contain affiliate links. You can read my full disclosure at the bottom of the page.
Here are 5 best coffee beans for espresso in 2023, all of which are available on Amazon.com: 
This article will walk you through exactly why these coffee blends are great for espresso. I'll also help you understand the difference between regular coffee beans and espresso beans. 
Koffee Kult Thunder Bolt
Koffee Kult sources its beans from Colombia and Brazil and offers whole beans and ground coffee beans. Their coffee blends are organic and ethically sourced, and they specialize in small-batch roasting. 
Their Thunder Bolt blend is a French roast perfect for people who love espresso drinks but don't want darker roasts' powerful coffee.
At the same time, the brand advertises it as being strongly caffeinated, so you'll have the caffeine boost you need in the morning. 
This blend has a fruity flavor to it. You should be able to identify notes of pineapple, green apple, and lime, as well as a hint of a cinnamon aroma. 
RELATED: Best Coffee Storage Containers
Death Wish Coffee
Death Wish advertises their coffee as the world's most robust coffee, and they certainly deliver.
This coffee blend has double the caffeine content you'll find in most blends, so you can be confident that your morning cup of espresso will hit just right. 
The brand is USDA organic and fair trade, and it is a blend of different beans that include Arabica coffee beans and Robusta beans.
Death Wish creates small batch coffee roasts to ensure their coffees are consistent and high quality, and it is perfect for people looking for the strongest option possible. 
At the same time, you don't have to worry about a bitter taste.
The coffee blend provides you with notes of cherry and chocolate that help cut through the expected bitterness, leaving you with a rich flavor. 
Though this coffee is on the expensive side, they offer a money-back guarantee, so you can get a refund if you're not a fan on the first try. 
However, this blend may not suit casual drinkers or people who don't have much experience with a darker roast.
Make sure you know what you're getting into when you opt for Death Wish Coffee – the name says all that it needs to! 
RELATED: Best Organic Coffee Beans
Kicking Horse Coffee Cliff Hanger Espresso
As the name implies, this is a blend made explicitly for espresso coffee.
Kicking Horse uses only organic, sustainably grown Arabica beans in their coffee blends, and this medium-roast blend is deliciously complex on your taste buds. 
It has a unique flavor, with notes reminiscent of brown sugar, wild berry, chocolate, and blackcurrant, but with a bold kick at the end that will have you waking up the right way. 
Additionally, while you'll get the best results when using these beans in espresso, you can also use them for various other coffees, including cold brew, French press, and pour-over coffee. 
RELATED: Can You Put Milk in a Nespresso Machine?
Lavazza Super Crema Espresso Whole Bean Coffee
Lavazza is one of the best-known and most respected coffee brands, so you know you're getting superior quality when you opt for their beans.
This medium roast blend is made with 60% Arabica and 40% Robusta beans from different regions, including India, Brazil, Vietnam, and Colombia. 
While it's a better option if you're looking for beans to pair with semi-automatic espresso machines (barista-style ones), it's still a good choice if you don't have one.
If you're looking for a traditional cup of espresso, this is what you're looking for. It's full of traditional espresso flavors, including hazelnut and brown sugar, as well as both flowery and fruity notes. 
The flavors are rich, but you don't have to worry about too much of a bitter taste, and it also results in a good crema that is compact.
If you're someone who likes a traditional espresso shot or are buying beans for someone whose preferences you're unsure of, the Super Crema is the way to go. 
RELATED: How to Reheat a Starbucks Latte?
Coffee Bean Direct Italian Roast Espresso
Coffee Bean Direct is the way to go when it comes to great espresso beans at an affordable price.
These beans are available in a range of roasts, including medium roast, Italian roast (darker than French roast), super dark espresso, and more. 
These beans are slow-roasted and sourced from India and South America. 
The brew has a rich aroma of toasted honey. Some reviewers claim that these beans have a milder flavor than many competitors, though you should still be able to taste notes of molasses and cocoa. 
While it may not pack quite as much of a punch as the other names on our list, if you're looking for the best beans on a budget, Coffee Bean is definitely a great option. 
RELATED: Coffee Creamer Alternatives
Espresso Beans vs. Regular Coffee Beans
I've discussed the best espresso coffee beans you can invest in, but what goes into making the right coffee beans for espressos?
Can you use any old beans from your grocery to brew your espresso? 
There's no one type of coffee bean that is right for an espresso, but rather, it is how beans are prepared for use.
The origin matters far less than the grind size, so you can use beans sourced from Latin America or India, as long as they've been prepared correctly. 
To understand why specific bean preparations are better for espressos, you need to understand the espresso brewing method. During the brewing process, extremely hot water (often as high as 200℉, or 93℃) and the machine pushes the steam from this water at high pressure over the grounds. 
Ideally, the beans you use should be a fine grind, as the added surface area, combined with the high heat and pressure, produces intense espresso.
"Regular" coffee, on the other hand, can be made with beans of a coarser grind, as they don't have to undergo the same type of pressure. 
Additionally, the water-to-grounds ratio in espresso is usually 3:1 or 4:1, versus about 17:1 in regular coffees, like drip coffee. This ratio means that, unless properly prepared, you run the risk of a "sour" espresso if you use regular coffee beans. 
The solution to both of these concerns is to roast espresso beans longer. The darker roast not only has a lower chance of going sour (as darker coffees are more forgiving and pair better with milk), the flavors are also more robust. 
Additionally, you'll likely find that the roasted beans are "oily" beans.
This is because the additional roasting makes the beans' natural oils more prominent, leaving you with what most espresso drinkers note is a fuller tasting brew compared to other types of coffees. 
So, if you're looking for a great shot of espresso, you should always opt for a dark or medium roast, depending on your tolerance for bitter notes. It is possible to get good espresso beans from your local coffee shop as well. 
Just make sure they're not a coarse grind, as that will affect the final taste. 
RECOMMENDED: