When you wake up in the morning and press "Brew" on your coffee maker, the last thing you want to do is wait any longer than you have to. Slow coffee machines are the bane of every avid coffee drinker's existence.
There could be multiple reasons why your coffee machine is slow. Luckily, each of these issues can be resolved in one way or another. Keep on reading to discover some of the culprits behind slow running coffee machines and some solutions that'll speed your machine up in no time!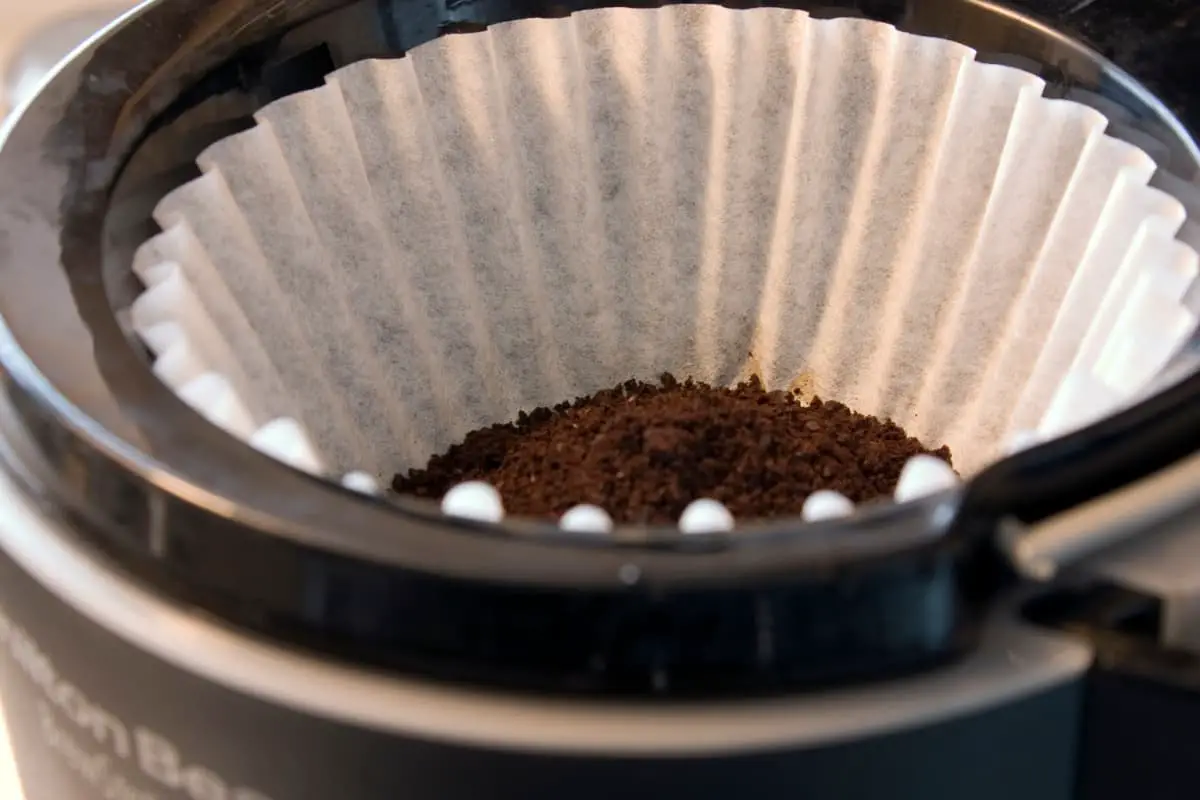 Mineral Buildup Could Be to Blame
By far, the most common reason that your coffee machine is slow is that there is mineral buildup dragging things down.
Water is full of minerals that, if given the opportunity to accumulate, can clog the inside of your coffee maker. Calcium and limestone are the most common minerals that are left behind in coffee makers. 
If you regularly use tap water, your water is more likely to be high in natural minerals, increasing the chances that your coffee maker could develop mineral buildup.
Conversely, if you use de-mineralized water, this is not likely to be the issue. Skip forward if this is the case. 
How Do You Know It's Mineral Buildup?
If your coffee maker is full of mineral buildup, not only will your coffee maker be slow, it could eventually stop producing coffee altogether. 
Also, some coffee makers come with a built-in indicator light that will let you know when minerals have started to accumulate in your machine.
In the coffee maker's instructions, there may be a reference to a "Descaler" light. If the light is on, you can be sure that this is your problem. 
How to Fix Mineral Buildup
There is no need to worry if you have mineral buildup in your coffee maker because this issue is easily resolved with a descaling session. See the instructions below for descaling your machine: 
Gather your materials. You'll need both water and white vinegar (distilled).
Start with an empty machine. You'll need to empty the carafe (the container that the brewed coffee is dispensed into) and rinse it out with water. Also, check the inside of the machine and get rid of any leftover coffee grounds. 
Make your mineral-blasting solution. Add one part water to one part white distilled vinegar. 
Pour the mixture into the water chamber of the coffee maker. 
Turn the coffee maker on. Start the coffee maker on a regular brew cycle. This will distribute the cleaning solution throughout the inside of the coffee maker, efficiently clearing out mineral buildup.
Empty the carafe. After the cycle is done, pour the contents out of the carafe. 
Fill the water chamber with water. Run the coffee maker again with plain water up to 3 times to clear all of the vinegar out of the machine. 
If you have never descaled your machine, or it is taking an unreasonably long time to brew a cup of coffee, you can do a deeper cleaning session. 
After you've poured the solution into the water chamber of the coffee maker and started the brewing cycle, stop the cycle halfway through and allow the coffee maker to sit for an hour or so. 
This will allow the solution to soak within the machine and will increase the effectiveness of the method.
Depending on how hard your water is (how many minerals are in it), you may need to descale your machine three or more times per year. 
If you are interested in a quality coffee machine, these are the best rated coffee makers on Amazon.
The Coffee Maker is Clogged
When your coffee maker is not cleaned properly after each use, coffee articles, dust particles, mold, and other matter can get into the tubes of your coffee maker.
Over time, this can clog your coffee maker and slow down the brewing time. 
If a clogged coffee maker is never cleaned out, the clog will get more and more severe until the coffee maker stops brewing completely. 
How Do You Know The Coffee Maker Is Clogged?
You will not know your coffee maker is clogged simply by looking at it. This is because clogs occur on the inside of the machine. 
However, if you don't clean your machine after every use, or you've never deep-cleaned your machine, you could definitely be dealing with a clog. 
Fix a Clogged Coffee Machine
A clogged coffee machine can be unclogged with the same descaling procedure outlined in the above section about mineral buildup. Running white vinegar and water through your coffee maker will clear out most clogs.
Clear Out the Clog Manually
If you have already tried to run a cleaning solution through your coffee maker without success, you can try clearing it out manually. 
Clogs are often located in one of the coffee maker's tubes or valves. To get to the inner tubes of the machine, you will have to take your coffee maker apart. Get out your manual or find directions specific to your model online. 
Tools 
You may need the following:
Wrenches
Screwdriver
Bottlebrush
Disassemble, Inspect, and Clean
To disassemble your coffee maker and access the inner tubes, take the following steps: 
Unplug the machine. Make sure that it's completely cooled down before you get started to prevent burns. 
Remove the outside cover on the bottom of the coffee maker. You will need a screwdriver for this step. Since coffee machines have varied designs, you may have to experiment a bit. 
Inspect for gunk and grime. Once the coffee maker is open, look at the valves at the ends of the tubes. If they appear dirty or have gunk on them, remove and clean them. 
Dislodge the clog. To clean the insides of the tubes themselves, you can use a long, thin bottle brush. 
Once you have cleaned out any clogs, you should reassemble the coffee maker and run a brew cycle with water only.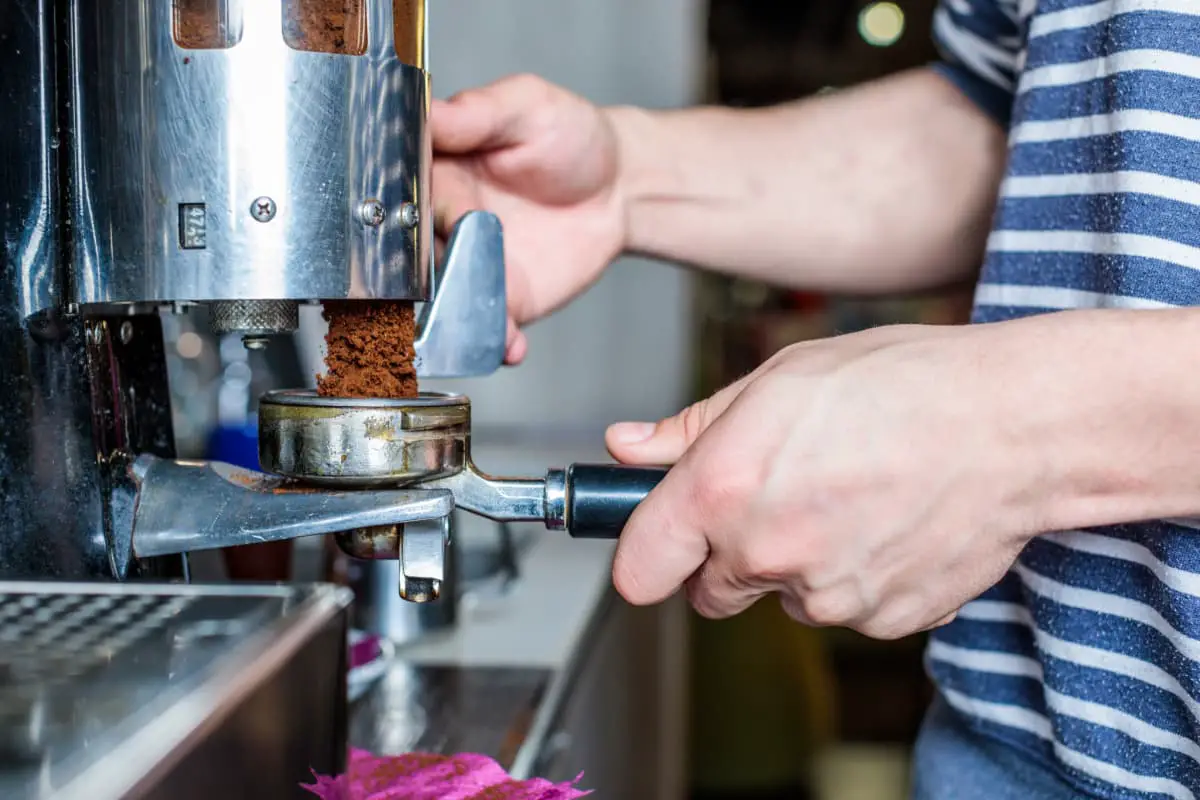 Too Much Coffee Was Used
If you are new to drinking coffee, there are several things that can go wrong. If you put too much ground coffee in your coffee maker, it could take a long time for the water to saturate the coffee and exit the machine. 
To see if this is the issue, check the instructions on your coffee bag and double-check to make sure that you are adding the right amount of coffee to the coffee maker. 
As a general rule of thumb, you should be using two tablespoons of ground coffee for every 8 ounces (cup) of water. So, if you want to make two cups of coffee, use four tablespoons of ground coffee, and so on. 
If you want to see an in-depth list of coffee-to-water ratios, you can check out this list.
An Internal Component is Malfunctioning
Some coffee makers are manufactured in a simple way, making it easy to pinpoint and fix issues.
But more complicated coffee makers can malfunction in unexpected ways and require the coffee maker's manual or the expertise of a professional.  
It's always good to consult the manual for your specific coffee maker because your manual will give you the most accurate information for your coffee maker. 
Also, if none of the above solutions works for your coffee maker, you can call the manufacturer of your coffee maker and ask a representative why your coffee maker is malfunctioning. They will be able to assist you further.
Coffee maker repairs can cost between $50 to several hundred dollars. 
Final Thoughts
The vast majority of coffee maker problems can be remedied in the comfort of your home with just a few ingredients or tools.
Whether the issue behind your slow coffee maker is mineral buildup or a more mysterious clog, you are well-equipped to tackle and remedy the issue.
But if you're unable to figure it out, a manual or professional would be your best bet. 
RELATED POSTS:
Want to save this post for later? Pin it to your favorite Pinterest board!