With the invention of the modern coffee maker, the percolator coffee maker was placed on the back burner, quite literally. However, the older generations along with the few younger ones who have tried percolator coffee will tell you it is richer and packed with more flavor than the one made with the drip method. 
Like most modern technology, it is a more efficient model than its predecessors but often loses some of the quality. It is no different with coffee.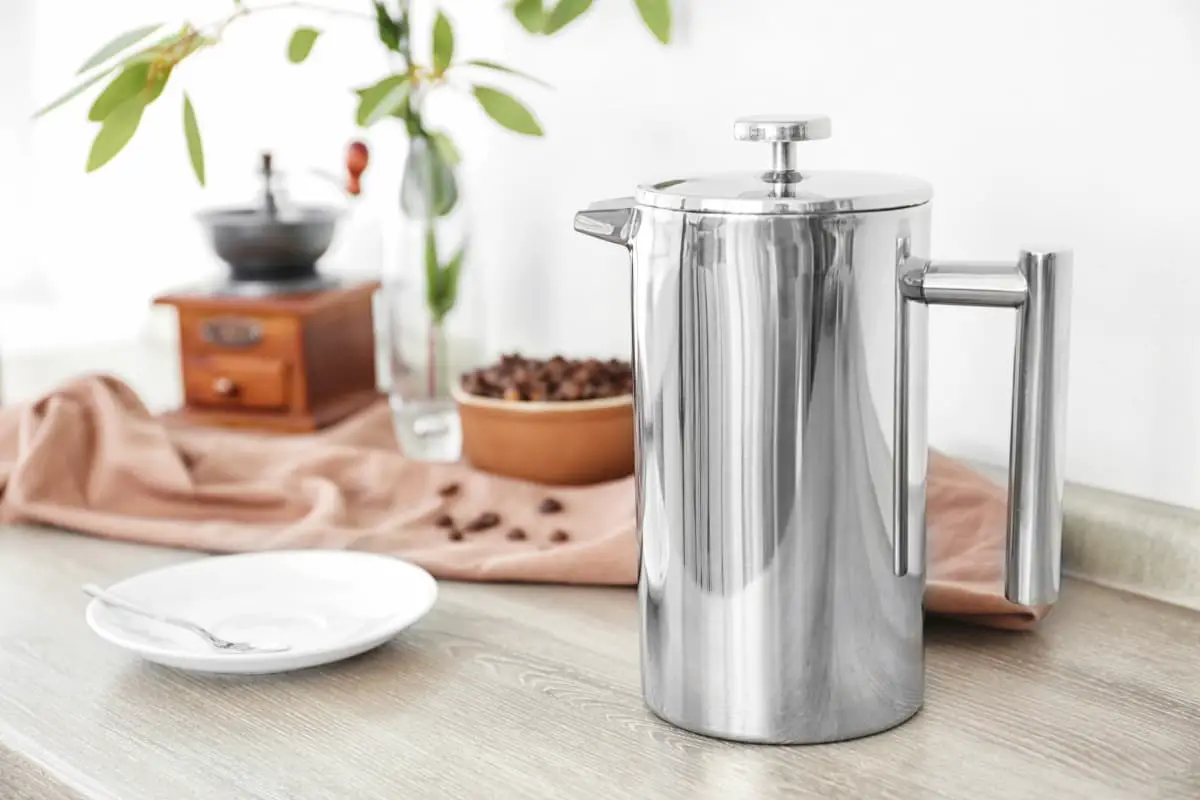 The Pros of Percolator Coffee 
The pros of using the percolator method to make coffee are almost directly related to the taste.
Coffee made in a percolator has a richer and deeper flavor than drip coffee, however, it is not always the most efficient way to brew your morning cup.
Invented in the late 1800s, the coffee percolator has a vintage appearance that can be reminiscing for older and younger generations alike in addition to its amazing taste.
The pros can be separated into four categories: practicality, versatility, flavor, and heat retention. 
The Percolator Method is Very Practical
The percolator method is mainly known for its practicality, since it is durable and easily portable, it is perfect to travel with.
This is also suitable for outdoor settings, that way, you will be able to enjoy fresh-brewed coffee on camping trips.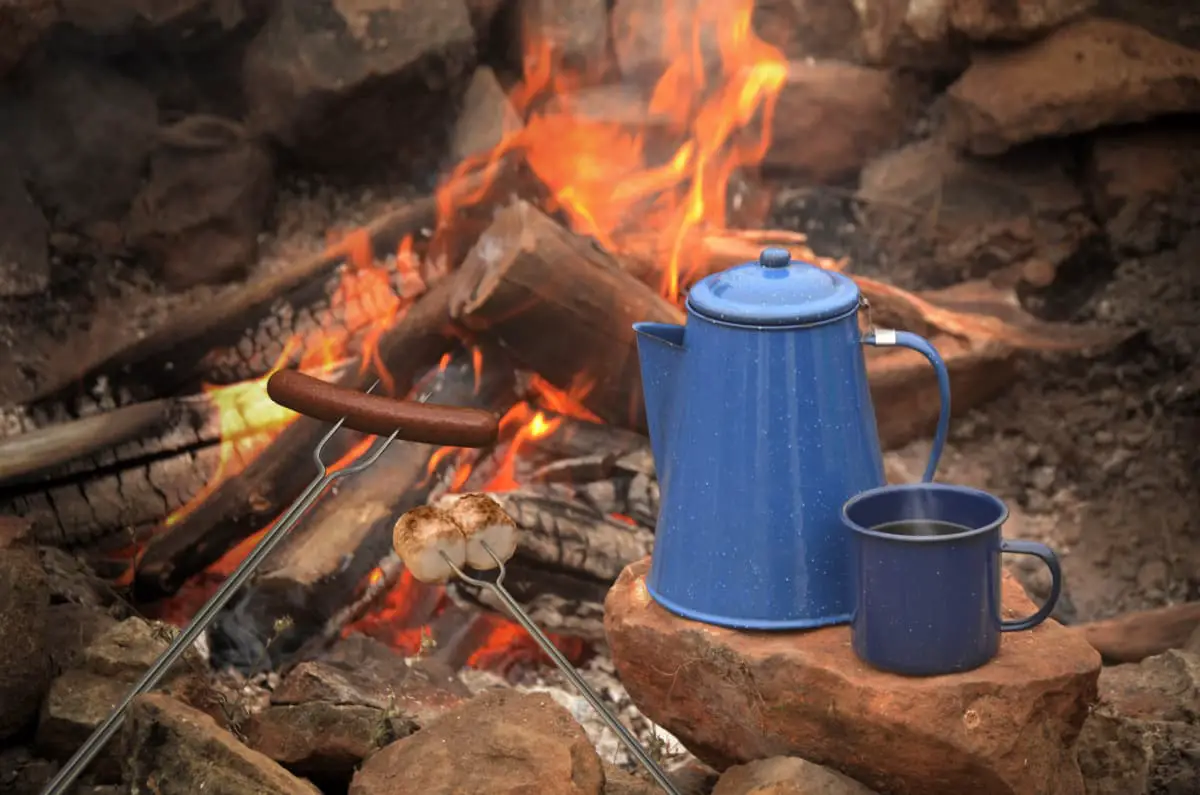 The Versatility of Percolator Coffee
The percolator, unlike the drip coffee maker, can make more than just the average cup of coffee—it can also be used to make expressos.
Cuban coffee makers developed the method for expresso in a percolator and have since perfected it. 
Although it takes some practice, once you get the hang of it, you will be able to enjoy all kinds of coffee with a percolator.
Percolators Bring Depth of Flavor 
Most coffee enthusiasts prefer to use a percolator since it has a deeper and richer taste than the coffee made using the drip method. This is because the percolator uses high temperatures, along with a double brew. 
Although percolators provide more depth of flavor, if not monitored properly, the water will go over the grounds one too many times which will result in a bitter-tasting coffee.
This is known as over-extraction, and you should be careful to avoid it.
Percolators Retain Heat Well
The high temperature with which percolator coffee is brewed not only intensifies the flavors, it also allows for the coffee to remain hotter for longer. 
Since the drip coffee is brewed at a lower heat initially, it also won't stay hot and fresh for as long.
Percolators coffee is brewed hot and retains that heat well. For many coffee drinkers, this is a huge pro and yet another reason why the percolator method is still used today.
Percolators Are Easy to Keep Clean
Unlike the coffee maker, the percolator can be taken apart so that all the parts are well cleaned.
Although coffeemakers can be cleaned by running cleaning solutions through them, the residue build-up in the hard-to-reach places will give the coffee a metallic taste over time. 
Since the percolator is easily taken apart and thoroughly cleaned every time, the taste of the coffee isn't altered!
All these qualities are the reason the percolator method is still alive today. However, while it provides many perks, it's far from perfect and we'll discuss the areas it doesn't do well next.
Cons of Percolator Coffee
Although the percolator is a great way to make and enjoy coffee, it takes a while to learn how to use it. Just like everything, it takes some practice to figure out how you like your coffee made with a percolator. 
Here are the downsides to percolator coffee.
Practice Makes Perfect with Percolators
Unlike the drip coffee maker, the percolator requires more work than just pressing a button.
This method requires more practice, however, once you get the hang of it, you can expect a cup of coffee superior to a drip machine every time. 
Still, for those looking for a quick cup of joe before work, a percolator can seem like too much hassle.
There is a Risk of Bitter Coffee
With the percolator method, the water goes over the grounds several times to provide that deep rich flavor.
Left too long, however, and that depth can turn sour and leave the brew with a bitter taste.
This is no different from many other types of coffee makers, but it should be given extra attention with percolators as it is very easy to do by mistake! 
Percolators Are Prone to Make a Mess
Since the coffee made in a percolator rises and pools in the upper part, if it is not taken off the heat in time then it will most likely spill over and leak all over the stovetop.
Cleaning coffee stains off anything is not easy, but it can be mitigated. If the coffee were to spill over, immediately pour water over the dirty stovetop to prevent staining or damage from harsher cleaning products.
Realistically, this can easily be avoided by staying close by the percolator until you learn the timing well.
The Inefficiency of the Percolator Method
As previously mentioned, the percolator is not as time-efficient as the modern coffee maker. Since most people like to drink a cup of coffee to start their day before work, the drip method is the more time-efficient choice.
Most people would rather just press a button and forget about it as they shower and get dressed, but that is not possible with a percolator. 
Not only does this method have a longer brewing time, but it also needs to be monitored to prevent over-extraction or boiling over and causing a mess. For this reason, no-worry options like a drip machine are much more common.
Despite these cons, the percolator method is still used in many places around the world. The percolator brings forward the more subtle flavors of the coffee in a way that drip machines just can't replicate. 
As an Amazon associate, I earn from qualifying purchases.
Where to Find a Percolator
Even though percolators are not used as much nowadays, they have become more of a niche and specialty market for those coffee lovers who want a richer brew.
The best place to find a percolator is online since most brick and mortar stores won't carry them (or will carry cheap versions).
Here are some of the top-rated percolators that can be found on Amazon:
Any of those three percolators can be a great starting point without needing to break the bank.
Bottom Line: Is Percolator Coffee Good?
As a general rule, even with the invention of the drip coffee maker which has taken over the market, the percolator and other time-tested designs remain good options for those who want a richer cup of coffee. Although the drip coffee maker is efficient and easy to use, the underlying flavors in the coffee are lost. 
For anyone who loves strong coffee, the percolator is a great option to get the perfect cup every time.
If convenience ranks higher than the taste for you, then it's best to keep a percolator off your counter.
RELATED READING:
Pin this to your favorite Pinterest board for later!