As an Amazon associate, I earn from qualifying purchases.
Did you know that even with high heat, it will take around eight to ten minutes for a liter of water to boil? On the other hand, some coffee machines like the Breville Vertuo Coffee and Espresso Machine can bring water close to boiling point in only 15 to 30 seconds. It seems like magic without even an open flame in sight, but how do coffee makers heat water so fast? 
It depends on what type of coffee maker you have. Some machines constantly heat water so that they can deliver hot water on demand. Others are designed in such a way that a small amount of water is passed through a hot tube, thereby heating it in a flash.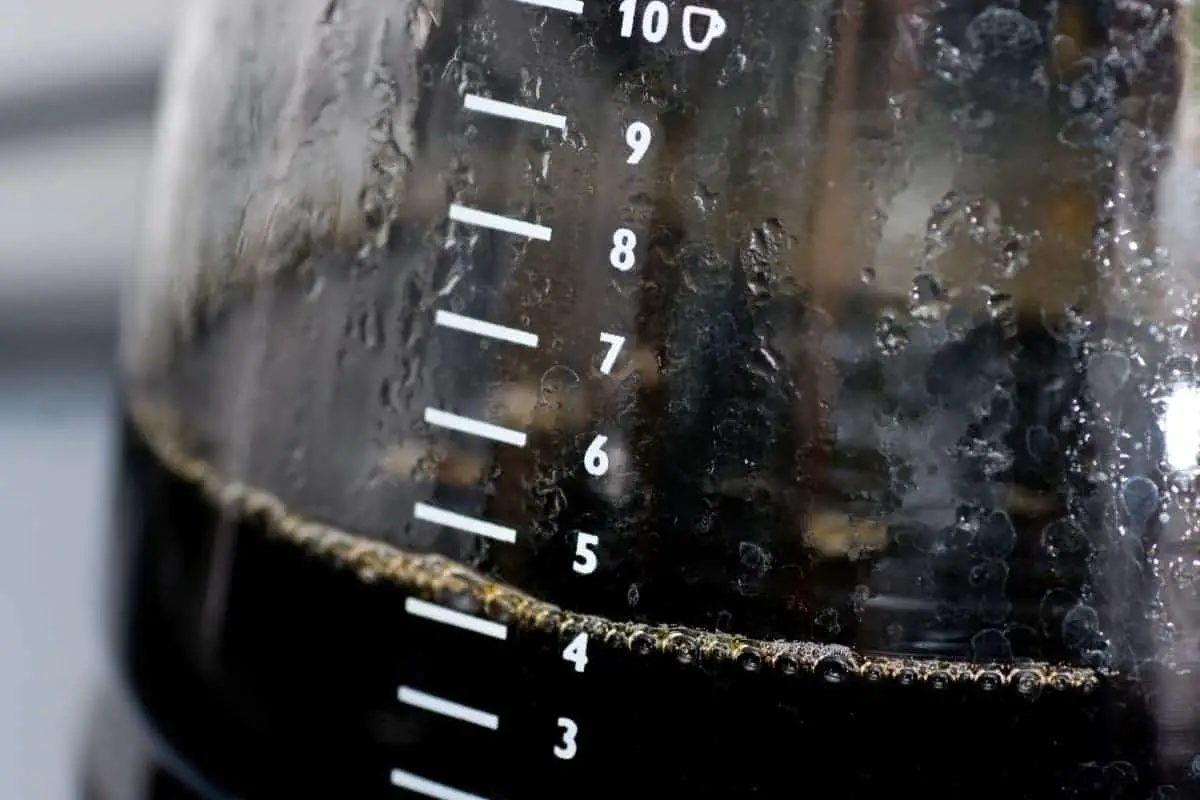 But how do different coffee makers heat water so fast? What are the different types of coffee makers, and do they differ in how they heat water? Sit back and learn everything about how your coffee maker can make that delicious cup of coffee in no time.
How Drip Coffee Makers Heat the Water
Drip coffee makers can heat water in two to 10 minutes. These appliances will need a lot of water to brew coffee grounds in a carafe, hence the longer heating times.
You pour water into the tank, and it goes to an aluminum tube where the heating element can heat it to boiling point. The boiling water will create a bubble that will go up a white tube that is connected to a shower-like component that will then sprinkle the coffee grounds with hot coffee.
The water will only move from the aluminum tube to your coffee grounds when the water is boiling and when the tube has already accumulated enough water. There are no pumps here that will move the water from the heating element to the white tube and then to the shower.
Your Coffee Maker's Heating Element
Your coffee maker has heating elements that:
Give you hot water on demand
Keep the water at the ideal temperatures
Heat the water to make your coffee
How fast your coffee maker can heat water depends mainly on the heating element. Those with higher wattage naturally can heat water faster than those with lower wattage.
At its core, heating elements are just coiled wire, much like those you see on a toaster or a light bulb. It has two functions: heating the water when you are making coffee and keeping the water warm.
Single-Serve Coffee Makers: How They Heat Water
Single-serve coffee makers are sometimes called pod coffee makers. These appliances allow you to make one cup of perfect coffee without the mess. 
Water used to make coffee does not need to be at boiling temperature. Indeed, the perfect cup of joe needs hot water at temperatures between 190 degrees to 205 degrees Fahrenheit (88 degrees to 96 degrees Celsius.
Single-serve coffee makers are designed to heat water to these temperatures. In a Tassimo coffee maker, the manufacturer uses a 1,550-watt heating element that is enough to heat water from 70 degrees Fahrenheit (20 degrees Celsius) to around 185 degrees Fahrenheit (85 degrees Celsius).
After loading water into the coffee maker's tank, the pump will suck it up and distributes it throughout the machine. The water will flow up past the heating element, which will heat it to the required temperature.
After that, the hot water will go through a needle with a narrower diameter. As the water touches the pod and the ground coffee, it releases the flavor, and the coffee drips onto your cup.
The Wait for That Coffee to Be Ready: 30 Seconds to a Few Minutes
Single-serve pod coffee makers can heat water as quickly as 30 seconds to as long as five minutes, depending on the heating element the appliance uses. Suppose you are looking for quick coffee brewing without the mess. In that case, you will undoubtedly love single-serve coffee machines such as the CHULUX Single Cup Coffee Maker, which comes in a variety of colors and can heat the water in three minutes with its 800-watt heating element.
Or you can get the Hamilton Beach Scoop Single Serve Coffee Maker, which can heat water for an eight-ounce cup of coffee in only 90 seconds.
Heating Water in Espresso Machines
The quick answer to how espresso machines heat the water to the ideal temperatures is 15 to 120 seconds. Depending on your espresso machine, these appliances may have:
Boilers
Thermo-blocks
Thermo-coils 
Espresso machines have two functions. First, it makes your coffee, and second, it produces steam to make the milk froth. Most espresso machines have a steam boiler that is wrapped around the coffee boiler. The steam boiler heats the water, and it goes into the coffee boiler to make your cup.  
Then you have dual boilers that have two heating elements. This setup allows you to adjust the heat for each boiler separately. You can have a different temperature for the steam and another for the coffee itself.
Thermo-block and Thermo-coils
Espresso machines that use a thermo-block. This metal block heats the water as it passes along its length, producing dry steam in the process. As you can guess, this will result in inconsistent water temperatures, but it will provide you with the steam you need for milk to froth.
As such, espresso machines that use a thermo-block will have a boiler for heating water. Meanwhile, thermo-coils are similar to thermo-blocks, but they are made in one piece, so there is no danger of leaks.
Nespresso Machines
Nespresso machines work like espresso machines, but they are used for brewing single-serve coffee pods. The heating mechanism is the same, using a combination of thermo-block, thermo-coils, and boilers to do the trick.
Keeping the Water Warm
There are also coffee makers that keep the water warm so that it is ready for brewing at any time. This will help cut down the water's waiting time to be at ideal temperatures for your coffee. Having constant access to warm water ready means a brewing time of anywhere from 30 to 60 seconds for a single cup, and three minutes for a whole pot.
Consider coffee makers like: 
Keurig K-Elite Coffee Maker gives you not only delicious cups of coffee but also hot water on demand that you can use to prepare oatmeal or soup. 
Bunn Velocity Brew, which can give you a pot that is enough for 10 cups of coffee in just three minutes.
How Do Coffee Makers Heat Water up so Fast? 
There are two ways that your coffee maker can heat the water quickly. One way is that it stocks on warm water and heats this to cut the time needed to get to the desired temperature for your coffee.
The other way is possible by having a design that lets a small amount of water pass through a hot tube enough to heat it.
Of course, these mechanisms will be affected by how many cups you are brewing and the heating element your coffee maker has. So if you find yourself brewing a pot all the time, get a coffee maker that stores warm water and is ready to get to work.
But if you are the type who likes using coffee pods, you can make do with a single-serve coffee maker that lets water pass along a hot tube. 
Here's how fast certain types of coffee makers can heat the water:
| | |
| --- | --- |
| Single Serve | 30 to 300 seconds |
| Drip Coffee Maker | 60 to 600 seconds |
| Espresso Machines | 15 to 120 seconds |
| Single Serve Coffee Makers with Warm Water on Standby | 30 to 60 seconds |
| Coffee Makers with Warm Water on Standby | Up to 180 seconds |
Get That Cup of Joe Quick
Most people like to have their coffee before they rush out into the world or while on a break from work when deadlines are near. As such, they tend to prefer coffee makers that are fast and efficient.
Thanks to modern coffee maker technology, you no longer have to wait too long for a cup or pot of perfect and delicious coffee.
RELATED POSTS