Coffee is like a snuggly hug in a cup, but brewing coffee with a coffee maker or French press isn't always convenient. Instant coffee works great as a substitute for brewed ground coffee. But if you don't have any instant coffee, what other options do you have when craving a morning cup of joe?
Here are the 7 best substitutes for instant coffee powder:
Brewed espresso
Instant espresso powder
Chicory root powder
Black tea
Cocoa powder
Chaga tea
Herbal powder blends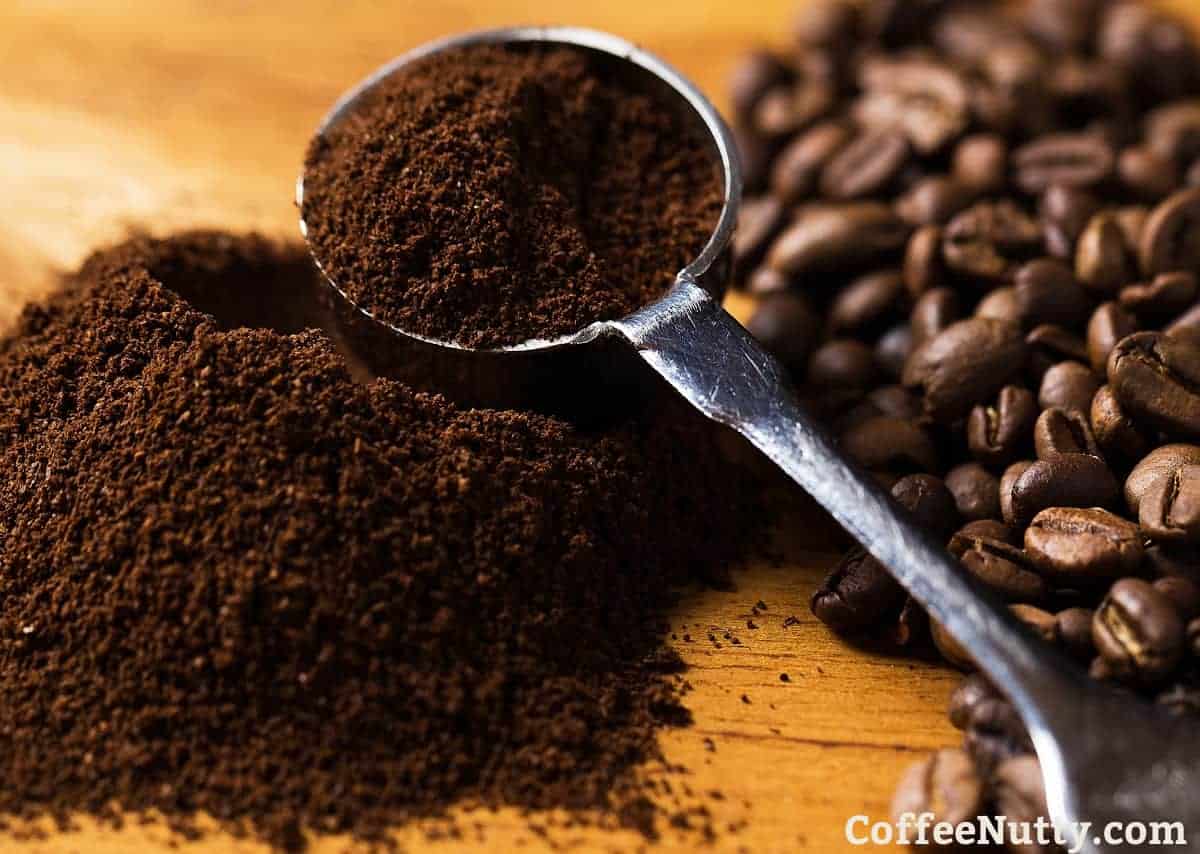 This article will describe some good substitutes for instant coffee powder/ instant coffee granules. These alternatives can still offer you a perfect morning pick-me-up when you don't fancy the usual mug of coffee or when brewed coffee is unavailable.
The following can also be used for baking when you're out of instant coffee!
1. Brewed Espresso
Espresso is made from special dark roast coffee beans. The beans are ground to an extremely fine consistency before an espresso machine forces pressurized water through the grounds, making brewed espresso. Brewed espresso is the best substitute for instant coffee.
Espresso grounds are a great substitute for baking.
Since it is so finely ground, you may be able to use ground espresso as an excellent instant coffee substitute.
Add extra hot water to a tablespoon of espresso and stir. You may want to filter the espresso grounds, but you don't need to.
Consuming the grounds will give you an extra hit of caffeine and a nice energy boost.
2. Instant Espresso Powder
Not into the idea of slurping down coffee grounds?
An instant espresso powder will have the same fine powder texture as regular instant coffee, with a bolder, more pungent flavor. Hoosier Hill Farm Espresso Powder (available at Amazon.com) has a deep, rich flavor perfect for sipping or baking!
Not everybody has espresso beans or a teaspoon of espresso powder lying around at home.
The rest of this list features herbs and teas with a similar flavor profile to coffee. Most other herbs lack the acidity of coffee. You can try to balance this by adding an acid, like lemon juice. 
RELATED: Best Instant Coffee
3. Chicory Root Powder
Chicory is a herb commonly found in the southeastern United States.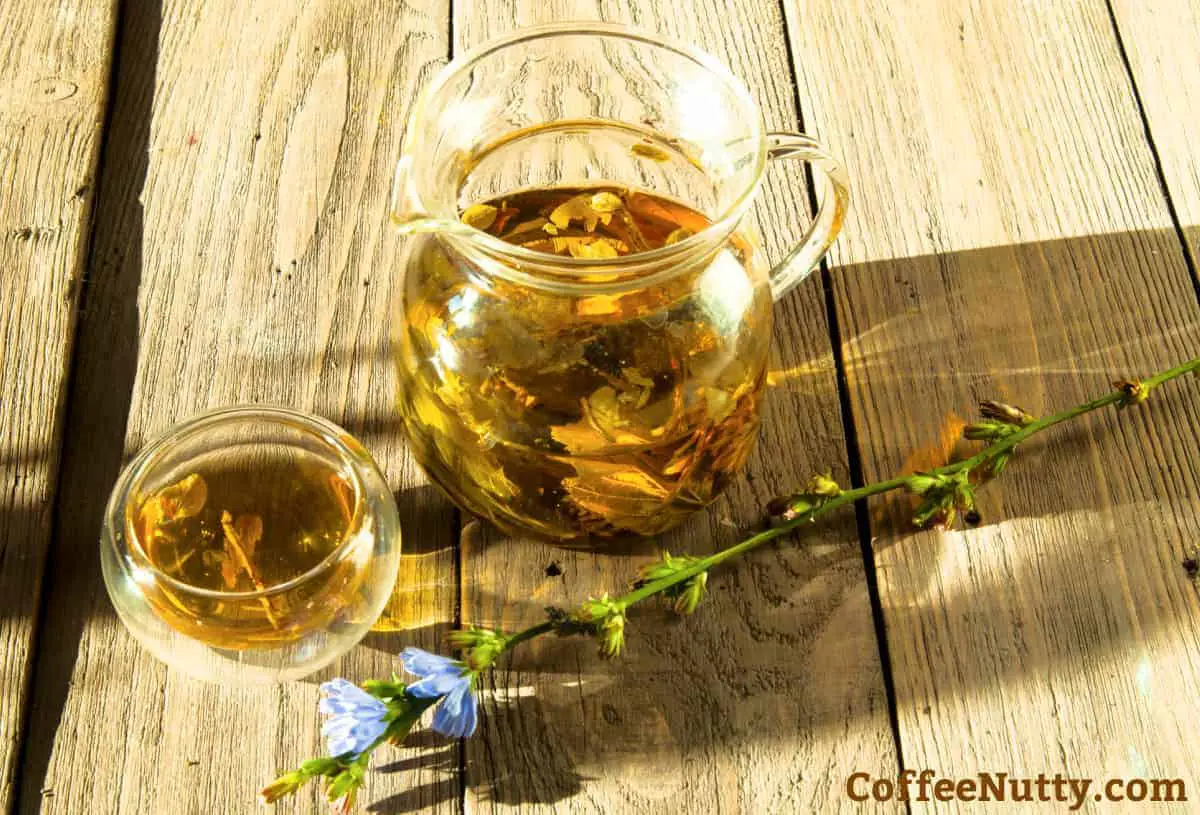 Traditionally, the powdered chicory root has been used to make hot, coffee-like beverages. The chicory provides a strong, earthy flavor. It will taste different than coffee but may still help you get your flavor fix. 
Chicory has some health benefits that coffee lacks. It is said to aid in digestion and weight loss and is an excellent source of vitamins A, K, B6, C, and E.
The powder can be added to your baking recipe like coffee or mixed with hot water to create a cozy, warm beverage.
RELATED: What Indoor Plants Like Coffee Grounds
4. Black Tea
If you're a devout coffee drinker, tea may seem unappealing, but all you need is hot water and a tea bag or tea leaves.
If you like your morning beverage strong, allow the tea bag to brew for an extra three to five minutes. 
Black tea is a great instant coffee substitute because you can make it quickly on the go. Try an Earl Grey, English breakfast, or chai tea for a little extra flavor in your morning brew. 
If you use black tea as a baking substitute, do not add tea leaves directly to your recipe. Instead, you'll need to brew the tea so it is extra strong. Be sure to account for the excess liquid when adding the tea to your batter. 
Black tea has about half as much caffeine content as coffee, so you can feel alert without getting jittery!
Black tea will also taste amazing with soy milk, your favorite creamer, sugar, or milk. 
Related: What is Maca Coffee?
5. Cocoa Powder
If you're an avid baker and you love a chocolate flavor, chances are you've got a stash of cocoa powder somewhere in your pantry.
Pure cocoa/ natural cocoa powder has a robust, earthy flavor, much like coffee, though it is not quite as acidic. Like espresso, the cocoa probably won't blend entirely in a beverage.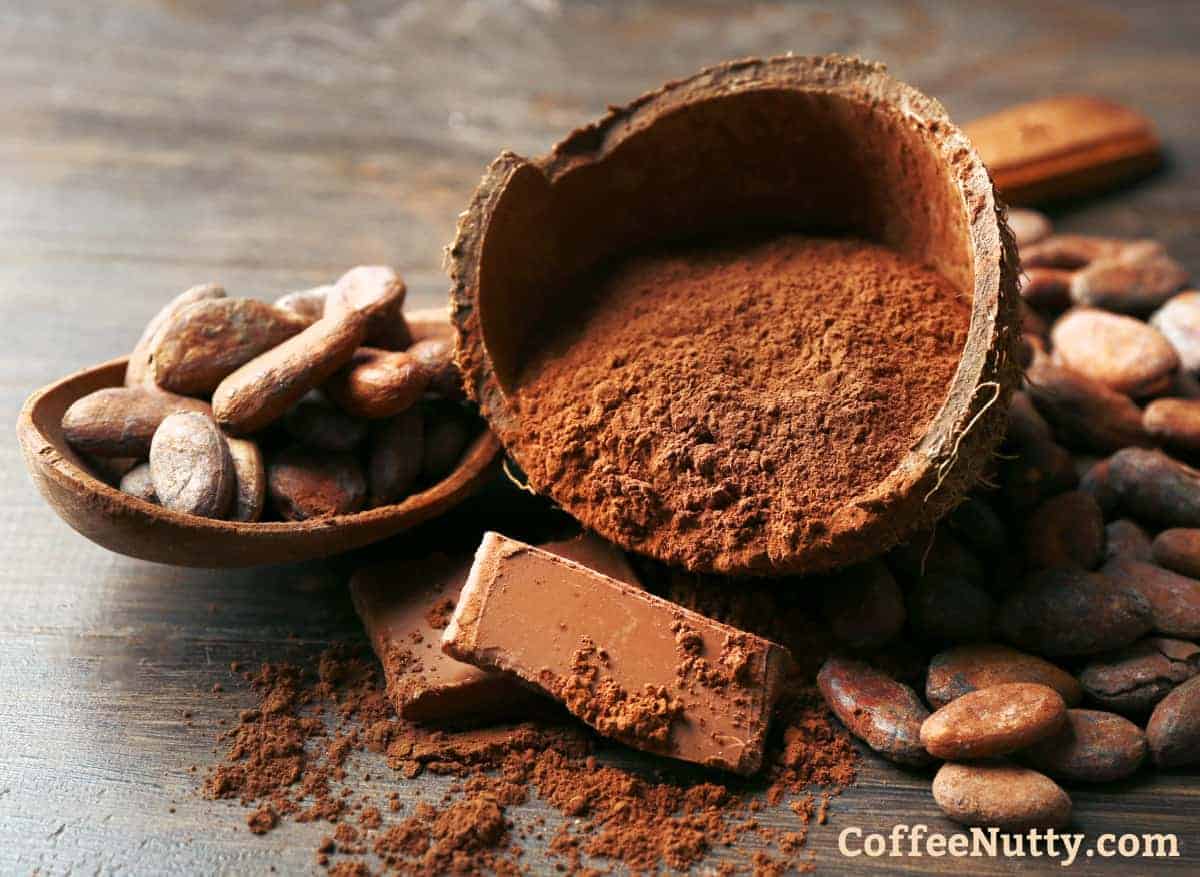 Cocoa powder contains a surprising amount of caffeine! An average cup of regular coffee contains about 150-200 milligrams (.005-.007 oz) of caffeine, while just 3.5 ounces (99 grams) of cocoa can contain as much as 230mg (.008 oz). 
RELATED: How Much Coffee in Chocolate vs Coffee?
The Aztecs and Mayans drank cocoa powder frequently, believing it to be a gift from the gods.
For best results, mix a tablespoon of cocoa powder into fresh hot water or milk to make your own. For extra "hot" chocolate authenticity, add some chili pepper!
The cocoa powder won't taste exactly like coffee in a baking recipe. To make it taste more like coffee, try combining the powder with one of the other coffee-like ingredients mentioned in this list. 
6. Chaga Tea
Chaga tea is made from Chaga mushrooms. This fungus is a parasite found commonly on birch trees. Over time, it will sap nutrients and kill the tree.
While this doesn't sound like a great idea, Chaga tea is thought to have some great health benefits for people.
Chaga tea is high in antioxidants and is said to boost energy naturally.
It has a distinct, strong, earthy flavor. Some people find Chaga's strong, earthy flavor unpleasant, but it is still very similar to coffee, and has more health benefits than coffee. 
To make Chaga taste more like coffee, brew the tea for an extra-long time in hot water. If you are using Chaga as an instant coffee baking substitute, you'll need to adjust your recipe to account for the extra liquid in the tea. 
RELATED: Instant Coffee vs Ground Coffee- What's the Difference?
7. Herbal Powder Blends
You may be able to find other herbal beverage blends with similar effects and flavor profiles as coffee.
For example, this Roasted Chicory and Dandelion Root (available on Amazon.com) may be just the trick for your morning pick-me-up. It is naturally caffeine free and may even help to reduce blood pressure. 
Other good options of energy-inducing herbs with natural health benefits may include:
Ginseng
Peppermint
Guarana
Maca
Rosemary
Ashwagandha
Holy Basil
Rhodiola
Cordyceps
Even coffee lovers may wish to reduce the amount of coffee consumed daily. If you're taking a break from drinking coffee altogether, look for teas and herbal blends with some of the above ingredients as your coffee substitute.
Not all of these herbs will have a coffee-like flavor, but they can still power you through the day with their natural energy!